1047 Games raised $6.5 million in a new funding round intended to help improve its 2019 title Splitgate and onboard new talent in the coming months, the developer said in a statement. The Nevada studio's latest round follows a few previous funding calls and brings 1047's total funding to $10 million, with 1Up Ventures, Galaxy Interactive, VGames, and Lakestar listed as primary investors.
"We're proud to be working with the game industry's top VCs to elevate Splitgate's position as a top-tier multiplayer experience," 1047 CEO Ian Proulx told GameDaily in the statement. "We're uniquely positioned among online shooters to grow and expand both our current game and its loyal fan base to more gamers around the globe."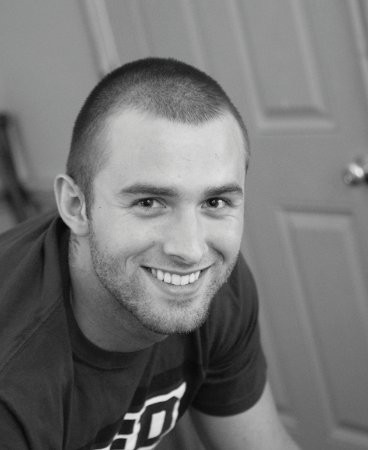 Released in 2019, Spltgate may seem like just another multiplayer FPS game in a crowd of similar titles. Proulx said what made it stand out to investors, though, was a combination of luck and a solid premise.
"Mainstream coverage played a big part in getting us on the map early on," he said. "Our first conference ever was PAX East in 2018, and we sent out an email to the entire press list that we would have donuts and coffee at our booth the morning of day one. This single handedly got major outlets like IGN, PC Gamer, and Rock Paper Shotgun to stop by our booth. They came for the donuts, but stayed for the gameplay, and thankfully, they ended up writing preview articles about Splitgate. This was a huge reason gamers were aware of us early on, despite having almost no marketing budget at the time."
IGN's review described it as "Halo meets Portal," and fan reception on Steam has remained largely positive since the game was released two years ago. However, Proulx and his team wanted more for Splitgate.
"We've always had ambitions to be a top-tier game," Proulx said. "In order to compete with the Fortnites of the world, it meant we needed a bigger team and more marketing, which meant we needed more funding."
1047 found itself in a difficult position in 2020, though. Proulx previously told GameDaily that, while the COVID pandemic brought more players than ever to Splitgate, it also saw the studio lose most of its investors. In the face of these challenges, he said the team redoubled its efforts to make Splitgate the best it could be following fan feedback, analytics, and the developers' own intuition.
That was only part of the challenge for 1047. The other part was Splitgate itself.
"The biggest challenge for us was getting investors to place a bet on an FPS game," Proulx said. "I can't tell you how many good conversations with investors I had, where the initial interest was there, only for them to end up passing because the FPS market is so crowded. With Galaxy and our other investors, they were able to see past the surface level comparison to other shooter games, and they saw the unique opportunity and void that Splitgate fills as a PvP portal shooter."
Eventually, Proulx said his team is what ultimately made 1047 attractive to investors.
"The best investors bet on people, not on products. I think our superstar team is ultimately why Galaxy and the others chose to invest. Our cool game was just the cherry on top."
Proulx had no further information to share on 1047's plans for Splitgate, but said the studio plans "a huge update" during the IGN Summer of Gaming presentation on June 11.