It isn't the end for Heroes of the Storm, but it is an end. Recently appointed CEO J. Allen Brack and chief development officer Ray Gresko announced last night that the company was pulling funding for the hero brawler's esports activities.
This comes after a big showing at Blizzcon. During the event, Blizzard welcomed a wholly original character, Orphea, to Heroes of the Storm. Additionally, the company poked a little fun at itself with a new skin for Leoric, putting the Skeleton King in a janitor's outfit. The excitement around Heroes of the Storm at Blizzcon is in sharp relief with yesterday's announcements.
The 2019 Heroes Global Championship and the collegiate Heroes of the Dorm events have been canceled. Heroes of the Storm championship viewership hasn't come close to matching the kind of numbers Dota 2's The International or League of Legends' World Championships garner.
According to Esports Charts, over 53 hours of streaming in 2018, the Heroes of the Storm Global Championship finals peaked at 183,000 concurrent viewers and a total of 3.21 million hours watched. That's down significantly from 2016's fall championship, which brought in 257,240 peak viewers and 5.17 million hours watched.
This year's Dota 2 The International had a massive 14.96 million peak viewers and 492.58 million hours watched. Even when you account for The International's 122 hours of streaming, it blew Heroes of the Storm out of the water. They both pale in comparison to League of Legends, which boasted 205.35 million peak viewers and 6.22 billion hours watched across the 133 hours of the event.
Blizzard's esports future lies in Overwatch. While the hero shooter isn't pulling in MOBA esports numbers (yet), it certainly has topped Heroes of the Storm. The 2018 league playoffs brought in 1.23 million peak viewers and 7.46 million hours watched across the 29-hour event. The 17-hour World Cup event that concluded at Blizzcon topped that with 1.98 million peak concurrent viewers and 20.13 million hours watched.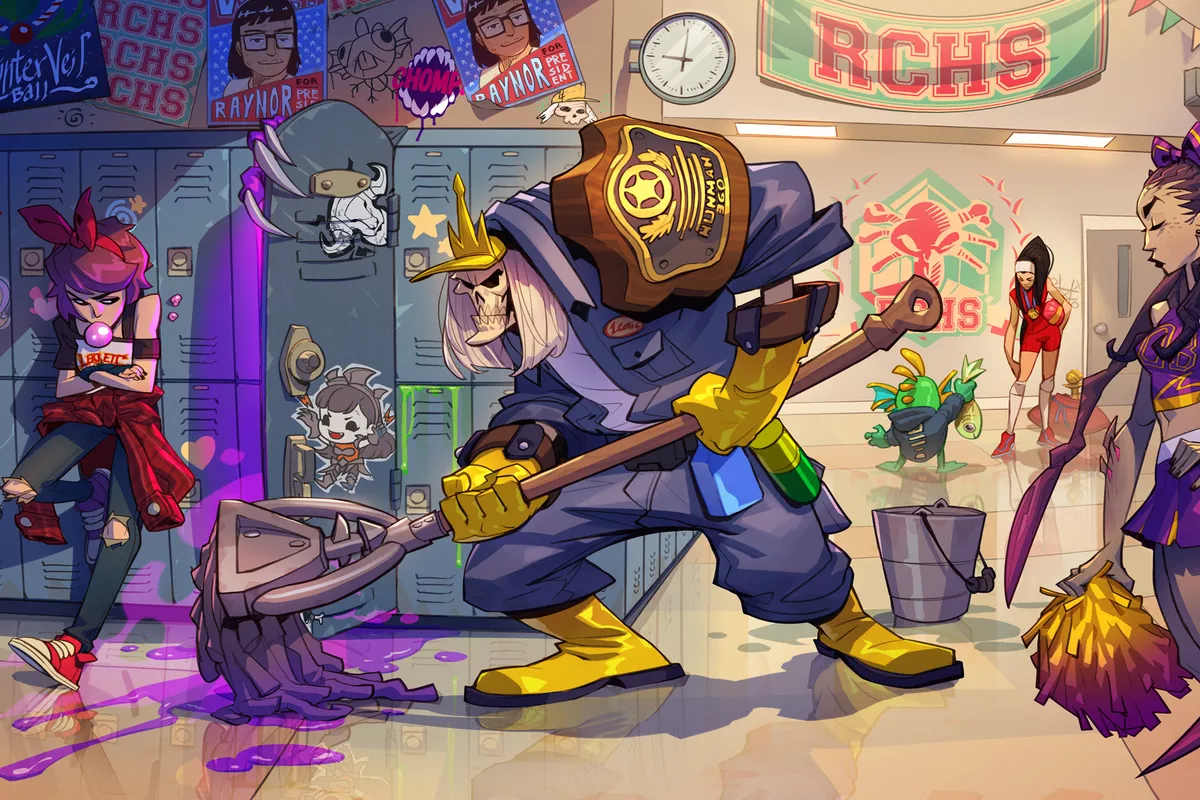 The cancellation of Heroes of the Storm esports isn't the only big change Blizzard is making. The company is shifting some of the development team to other projects.
"We've made the difficult decision to shift some developers from Heroes of the Storm to other teams, and we're excited to see the passion, knowledge, and experience that they'll bring to those projects," Brack and Gresko wrote in a blog post. "This isn't the first time we've had to make tough choices like this. Games like Diablo II, World of Warcraft, StarCraft II, Overwatch, and more would not exist had we not made similar decisions in the past. Despite the change, Heroes of the Storm remains our love letter to Blizzard's worlds and characters. We'll continue actively supporting the game with new heroes, themed events, and other content that our community loves, though the cadence will change. Ultimately, we're setting up the game for long-term sustainability."
Activision Blizzard appears to be a company in flux. A few years ago, Activision Publishing had a number of pillars to its business: Call of Duty, Destiny, Skylanders (and all of those toys-to-life), Guitar Hero, new titles from the revived Sierra label, and licensed Marvel and Transformers games. In 2018, Activision released Call of Duty: Black Ops 4, a Destiny 2 expansion, and the remastered Spyro trilogy. The company's licensed game business has been wound down and we haven't heard a peep from Sierra since King's Quest in 2015.
Some pundits believe that Activision is leaning hard on Blizzard to help shore up the business. While there have been some criticisms tied to Destiny 2 and Black Ops 4 being distributed on PC only on Battle.net, this is smart use of existing infrastructure. Especially as we're seeing Steam struggle to earn its 30 percent take on all sales, Activision is smart to leverage Blizzard's vibrant community and broadly installed launcher to keep funds that would otherwise would end up in Valve's pocket.
We've also seen assertions that Activision Blizzard has turned the screws on Blizzard's publishing efforts, leading to an increased focus on mobile. While Diablo Immortal certainly landed with a thud amongst fans, it stands to be a new source of revenue that can help support other projects and fund prototyping and lengthy development cycles for core games (like a new PC and console Diablo title).
The one thing we can say for certain is that Activision's stock price has suffered in the past month.
The company's third quarter earnings beat projections, but performance dropped year-over-year. Net revenue and non-GAAP earnings per share both dropped, and Destiny 2 has been underperforming. Share value has plummeted more than 22 percent since the third quarter earnings release and 43 percent compared to the 52-week high.
Heroes of the Storm esports was an easy cut to appease shareholders that are understandably concerned by the weakened share value. Moving developers to new projects that can inject the company with an infusion of new revenue is also an intelligent play, especially if in-game purchases tied to the hero brawler are on the decline (which we can't know, because Activision Blizzard doesn't share that level of data granularity).
Regardless of the change in cadence, Heroes of the Storm lives on. It just isn't a primary focus for Blizzard anymore. Overwatch, Hearthstone, and whatever the company has cooking up for a core Diablo game are the future.