Castlevania: Symphony of the Night is special to many people in the industry, including its creator Koji Igarashi, whose fans more affectionately call him "Iga." Not only did it serve as a reinvention of Konami's cherished vampire-hunting franchise, but the PlayStation title also became a direct influence for countless developers who went on to craft similar experiences in the "Metroidvania" genre, as it's known these days.
When Iga decided to leave Konami in 2014 and founded independent studio ArtPlay, he knew he still wanted to create games with similar themes and style as Castlevania even if he could no longer work on Konami's franchise. When he first launched the Kickstarter for Bloodstained: Ritual of the Night back in May 2015, it was never his intention to reinvent the wheel with the "Metroidvania" formula so many fans have come to love. While the reviews have been overwhelmingly positive, some critics did complain that more recent games in the genre have been far more innovative and that Bloodstained felt like a throwback. But that's precisely the point, Iga noted.
"Those reviewers are very much correct and [that's] to be expected," Iga told GameDaily. "This project's theme from the very beginning was to not stray from the classic. Theoretically, it would give the players the experience they had when they first played a game of this genre. A large part of the reason is due to how it all started from a Kickstarter campaign and the fact that there are still so many fans who want to play a game in this particular formula strengthens the reasoning behind the tradition.
"When I became independent, my first thought was to create 'a nostalgic past time' [and transform it] into a tangible product. I don't think evolving is the only form of entertainment. At the very least, you could think of this title as a foundation for our next evolved game."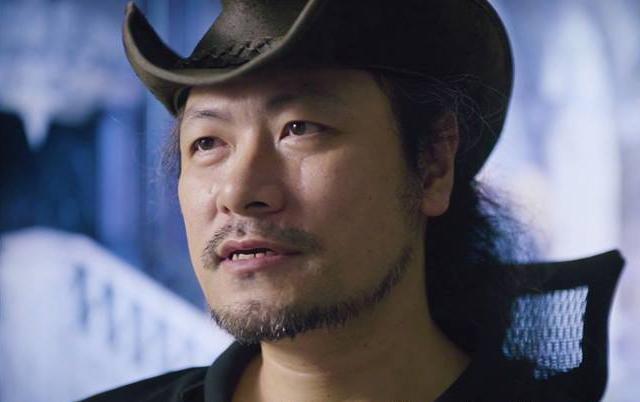 The term "spiritual successor" has been bandied about by a lot of people in the industry on pretty much any project that is reminiscent of a classic that came before it. While nostalgia can be a great marketing tactic, the past is not always viewed through rose-colored glasses.
When Playtonic launched its platformer Yooka-Laylee, the UK studio made it abundantly clear that its design was indeed meant to serve as a spiritual successor to the classic Rare franchise Banjo-Kazooie. That kind of label can backfire when critics pick apart a game for flaws that may have been more acceptable in another era. Playtonic studio head Gavin Price acknowledged to GamesIndustry.biz, "We are never saying spiritual successor again… We need to focus on what makes our games relevant and unique."
Iga is not very fond of the term either.
"I never called Bloodstained a spiritual successor, but the people around me did," he commented. "Personally, I don't feel too comfortable with the term only because it should be assumed that a new work from the same creator will be the same or similar in style. I feel that's what it means to be a creator of some form of art. I take pride in calling Bloodstained a new series of its own. Most importantly, I'm a fan of the Castlevania series myself and I hope there will be an official game without the need of a spiritual successor."
Symphony of the Night arguably put Iga on the map (although he had previously worked on titles before like Castlevania: Rondo of Blood and Gradius II), so it's not surprising that it's also the game that he cites as being the most personal to him. Iga went on to create numerous Castlevania titles on the Game Boy Advance, Nintendo DS and other consoles, but it's Symphony that holds a special place in his heart.
"The reason I'm answering these interview questions to begin with is because I was involved in this game," he said bluntly. "During that time, I only looked into the Japanese market but this was the first game that made me realize that there's a global acceptance of this kind of game. It is a title that will be the reason I was able to create these many games and the foundation of where I am today."
Sales for Bloodstained are not yet known, but Iga said he's very pleased with the title's reception so far and he's eager to turn it into its own franchise.
"With the amount of positive reaction, I would love to create a Bloodstained sequel. It would make me really happy as a developer if I were to make it a series," he said, adding that ArtPlay also plans to create other new IPs.
Before creating something new, however, ArtPlay needs to ensure that Bloodstained plays smoothly on the Nintendo Switch. While Eurogamer called Bloodstained "one of the best games of the year on all other platforms," the Switch version suffered from pared back effects, art, and resolution. Worse yet, there's an input lag that directly hampers gameplay. It's never great when one platform is noticeably worse than another, but for Iga fans who've grown up on excellent Castlevania games on Nintendo portables, the anticipation for Bloodstained — and subsequent letdown — was no doubt difficult to deal with. Iga and the ArtPlay team have promised that they are going to rectify the situation, and they're continuing to update the original Kickstarter page with patch notes. More information is coming in the next few weeks.
"Despite our best efforts to optimize Bloodstained for Nintendo Switch, development for this platform came with issues we did not anticipate," Iga acknowledged. "We are entirely focused on delivering a fix as soon as possible, through a series of patches, and achieving parity on Nintendo Switch is [a] priority. Development for Bloodstained began following the successful completion of our Kickstarter campaign in 2015, originally planned for Nintendo's Wii U. In 2017, deep into our development timeline, Nintendo debuted the Switch and shortly thereafter announced support for Wii U would be discontinued. The introduction of Switch and the shift from Wii U to a brand new gaming platform created a new frontier for our development team to explore and tackle. We are looking forward to sharing more detail on the upcoming fixes to Nintendo Switch soon."
Iga also admitted that there were some "hiccups" with certain regions, but "those are being addressed immediately." For the core game, however, he does not feel that there's anything he'd like to overhaul.
"I would not have changed any of the basic design concept, but there were many features we had to cut down throughout the process. While these kinds of decisions are bound to happen with any kind of game development, I still wish that we were able to fit them," he remarked.
"Another instance was when we first decided to go with 3D graphics – we really wanted to keep the gameplay style very 2D-like and to do so, we made the field of view very narrow to give that flat space illusion. However, this caused multiple issues throughout the development so if I were to go back in time, I would tell myself that a pre-production is necessary to test it first."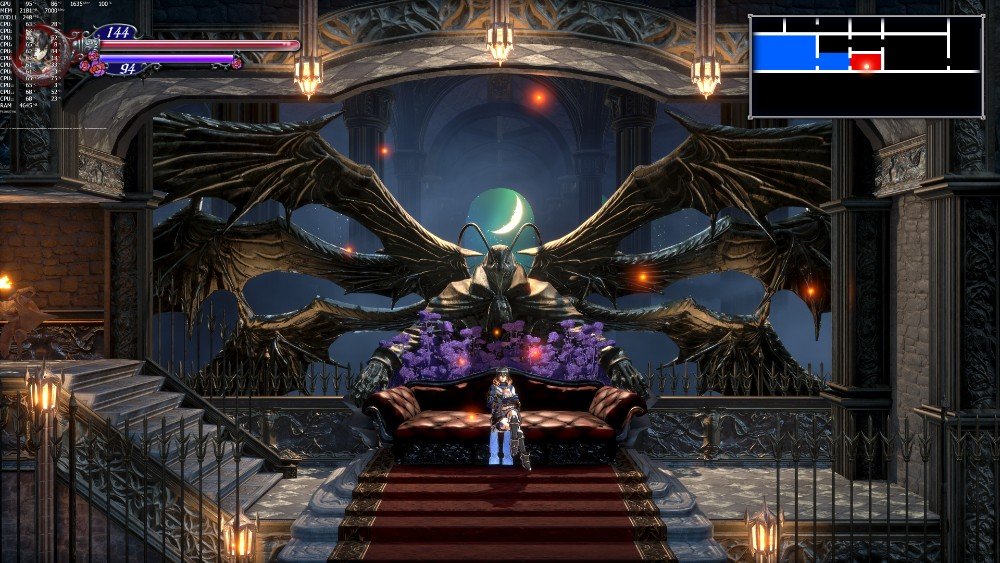 Bloodstained's launch on Kickstarter in 2015 was fortuitous as it landed on the crowdfunding platform as it reached a kind of apex. The project quickly raised more than $5.5 million, as fans around the world were intent on getting more "Igavania" games and showed their support in droves. Games on Kickstarter have raised over $1 billion, but Kickstarter funding has seen declines, and crowdfunding in general is certainly not viewed as a prime financial source the way it was just a few years ago.
"Back then, I was told that there's no market for 2D games like this and I came out as the fortunate one to be supported by the many passionate fans," Iga said. "Interacting with the fans directly was the biggest gain from this experience and I learned that there is still a high demand.
"Now that you ask if I would do another crowdfunding, my feelings are 50/50. On one hand, working closely with fans has its advantage of being in a great environment. On the other hand, it's difficult to commit to promises made early on when it's the norm for game development to change and adapt to certain situations. When that becomes an issue, it would be difficult to ensure the quality of the game.
"Even when we had a clear vision and a blueprint of creating a fun game, it was still very difficult to deliver. I think it would be even more difficult for [a] project that's more ambitious with a new idea and design."
The Japanese games industry is filled with icons like Shigeru Miyamoto, Hideo Kojima and Keiji Inafune. The latter was likely an inspiration, at least when it comes to Kickstarter, as the former Capcom executive leveraged the Kickstarter platform successfully for his own Mega Man-inspired Mighty No.9 right around the time that Iga said goodbye to Konami.
That said, with his cool demeanor and cowboy hat style, Iga may have more in common with the rock star-like Tomonobu Itagaki (Ninja Gaiden, Dead or Alive). Like the former Team Ninja head, who ultimately sued Tecmo and went on to form Valhalla Game Studios, Iga's relationship with his former bosses at Konami seemed somewhat strained before he left, as the publisher no longer wanted to support the kinds of games he wished to make. At one point, Konami tried to move him into social games, and that's an area of the market that he feels Japan is still pursuing, perhaps to the detriment of console veterans.
"Right now, Japan has moved onto social games and I guess it can't be helped when the market has shifted," he lamented.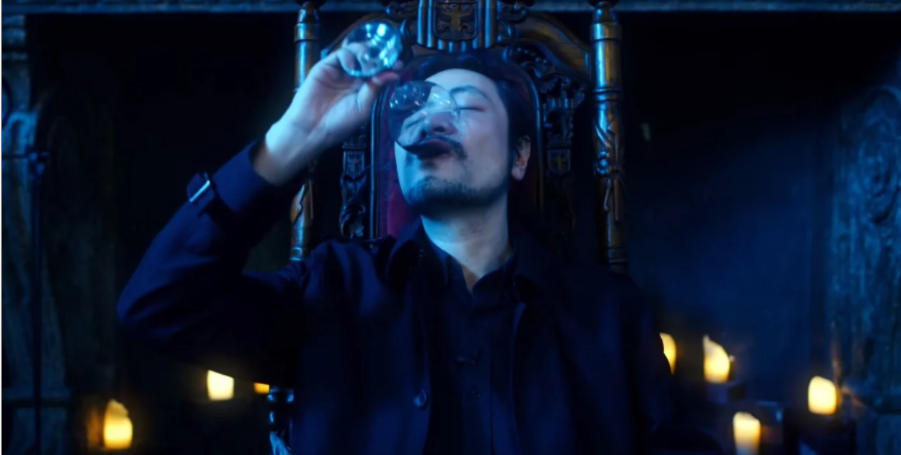 One trend that Iga is excited about, however, is the rise of cloud gaming. In Japan, where even Nintendo has already successfully run its games in the cloud, the impact of the cloud is likely to be felt sooner, thanks to better broadband infrastructure.
"I believe cloud gaming is the next reality and the form of future games," Iga said. "The industry will keep moving on to different spaces and it will become necessary for developers like us to adapt to the change. Personally, I'm open to the idea. There isn't [much] information on it so the first thing I would like to know is if it smoothly runs a fast and responsive 2D game."
Being independent is both liberating and challenging. While Iga no longer has to take orders from Konami management, he has plenty to worry about in ensuring ArtPlay's success. To that end, he's thankful to be working with a publisher like 505 Games.
"When you work for a large company like Konami, the responsibility of a single person was spread around and unclear," Iga noted. "When I became independent, external resource was a necessity to get the job done and my responsibility was made very clear. Part of it was to make serious negotiations for everything to make sure we don't get taken advantage of, which is completely natural to run a company. In that regard, we are very fortunate to work with 505 Games because they help us and treat us very fairly. They also support us immensely on the development side which we are very grateful for."
There are countless indies that have delved into the "Metroidvania" space in the more than two decades since Symphony's release, and Iga joked that they should "stay out of my realm," but in reality he's happy to see so much creativity from the recent indie renaissance.
"I loved it when there were wacky and experimental games that came out during the NES and SNES era," he recalled. "I feel like it's close to it and I think it's really great to see that more people [are] making games with the accessibility we have today. I haven't had much time to play the recent indie games so I'm hoping to play a lot of them soon."
Whether or not Bloodstained receives a sequel, you can bet that Iga will continue to pursue games with a gothic theme.
"What draws me to this theme is its decadence and sensual nature, and there's this elegance that's over the top. There's a beauty in a morbid world and that's something I'm drawn to," he said.