In technology, disruption is almost the norm. Every few years, something new tends to come along that drastically alters the marketplace. The iPhone, Netflix, Xbox Live, Steam, Fortnite… the list goes on. In games, content creators often have to think about skating to where the puck will be, and this will be an important consideration for the developer and business crowd at Casual Connect London, May 28-30.
Eric Goldberg, a Casual Connect advisor and a veteran of the business who started designing games "in the early 1980s, back when dinosaurs roamed the Internet" will be presenting a talk on this very theme at the London show. Goldberg has worked on award-winning games such as Tales of the Arabian Nights, Paranoia, and MadMaze (the first online game to have 1 million players) and has transitioned to an entrepreneurial role as the co-founder of West End Games, Crossover, and Unplugged.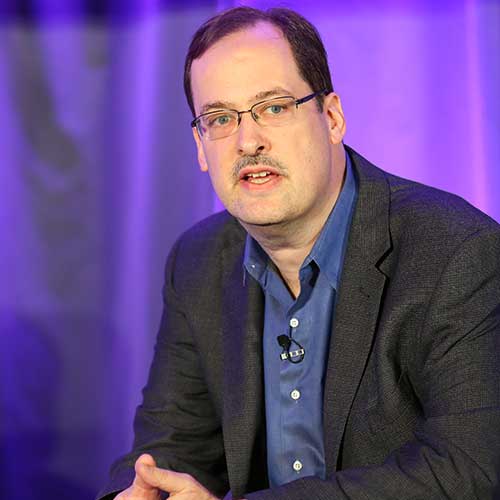 Goldberg believes the game industry is about to be radically changed by three "seismic developments that'll change how games and studios make revenues and how games are designed: connective tissue (the social media goliaths and Discord are encroaching on the direct player relationships), spectating (the younger cohorts increasingly consume games linearly), and subscriptions (which do not play nice with the F2P and premium revenue models)."
There can be no doubt that the combination of spectating and subscriptions has already changed the face of gaming. One look at the rise of Twitch shows how vital streaming has become for players and developers.
"At least 10% of game consumption in the US and Europe is watching, instead of playing," Goldberg noted. "In East Asia, estimates top 20% for watching in preference to playing. Watching games is most heavily concentrated in the children to millennial demographics; how do game genres and gameplay change as watching steadily encroaches on the older, highest-paying demographics — and approaches 50% of all game consumption?"
The subscription model is taking off as well. Microsoft has pushed Xbox Live and Xbox Game Pass heavily, EA has Origin, and even in VR we've seen the push with services like Viveport Infinity. There are pros and cons to this model, of course.
"The Netflix and Amazon Prime subscription models accelerate the perception that games have less value," Goldberg said. "Unlike F2P, the recent catalyst for this value-destroying trend, subscriptions allow for games with small but dedicated audiences to grow over time (as have Game of Thrones and Stranger Things) — which is a relatively rare phenomenon in today's games market."
It's unknown precisely what model Google will leverage for its cloud gaming service, Stadia, but many see Google's entry into the space as another huge game changer.
"Stadia is widely regarded as a harbinger of disruption in cloud gaming… [but] Google has not provided [enough] detail on the [service]," Goldberg commented, pointing to an Alex Walker article on the immediate backlash to Stadia. "The revenue drivers for Google's main lines of business, if anything, make it more likely that games will be commodified in a Stadia subscription service."
Apart from the cloud and subscriptions, there are many savvy engineers in the industry working on AI and machine learning, which, as Goldberg explained, could "have profound effects on the process of development, game service operations, or both." AI is certainly going to be a topic of discussion at Casual Connect, but there's another sometimes overlooked aspect of game creation and community building that some developers don't pay enough attention to: social media.
"Social media has demonstrated that it can sway if not manipulate the electorate with Brexit and elections in many democracies. The usual suspects have more information and more continuous contact with even your games' most avid players. If Facebook, Google et al. can promote change in the way we're governed without really trying, what can and are they doing with 'our' gamers?" asked Goldberg.
Attendees interested in these emerging tech trends would be wise to attend Goldberg's talk. Goldberg has had his pulse on the industry for three decades and has been an active participant in Casual Connect for years.
"Casual Connect has a 10-year history as a forum for trends that are ahead of their time or that are undercovered because of brighter, shinier objects," he remarked. "These have included social games, games-as-a-service [which, in truth-in-advertising, I described as 'publishing-as-a-service' in 2012], and F2P, when colleagues allowed that 'it's an Asian thing, but won't work here'."
Greenlit Content, parent company to GameDaily, owns and operates the Casual Connect event series.