Miniclip was founded back in 2001, and while the platform has a definite casual bent, its accessible titles have been played by millions of players across the globe, casual and core alike. The company's audience has grown across web and mobile to reach 200 million people, and the Miniclip portal had to evolve to make the transition from desktop browsers to the world of smartphones after Apple changed the landscape in 2007. At Casual Connect London, running May 28-30, Miniclip's Jayvian Hong, Senior Commercial Associate, will take the stage to talk about the lessons learned from the business, especially as the company has ventured into emerging markets.
Hong said the talk will look at some of the unique challenges Miniclip has faced in bringing multiplayer games to different markets, which is core to its mission to "unleash the gamer in everyone."
Hong comes from an emerging market herself and is an inspiration to people in global regions where game development isn't given the same level of attention as in the West.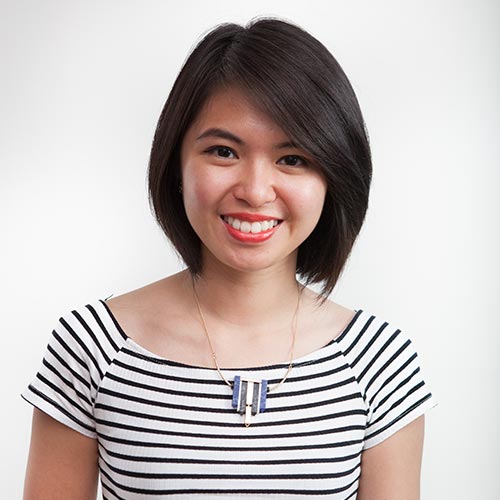 "I grew up in a small town in Malaysia and did not have much exposure to computer games when I was young, in part due to the expense of consoles and in part due to my mother's insistence that I should focus on my Maths homework! However, I remember the two games that I played most whenever I had the opportunity were Tetris and Worms," she noted.
"Today, with the convenience and success of mobile games, rather than spending a whole afternoon or evening playing games on PC / Console (which is still an available option), more people now have access to enjoy mobile games while they are taking a quick break from work or waiting for the bus. I love being a part of this industry, which brings joy and exciting new experiences to people's fingertips on a daily basis!"
On a daily basis at Miniclip, Hong maintains relationships with game developers, publishers, platform providers, hardware companies, telecommunication networks and strategic partners. She said this constant communication with all levels of the ecosystem has helped her gain "an insight into the unseen efforts behind public eyes when it comes to releasing games."
Miniclip has managed to adapt and evolve over the nearly 20 years since it launched, and the industry has seen tremendous growth and change in that time.
"One of the biggest changes I observed is the accessibility of and reliance on data," Hong stressed. "While it is useful that developers have more ways to track and test many elements in a game to acquire information from players, there is also an underlying risk where developers can be overburdened by the vast amount of data and lose focus.
"I also find the genre of games which people are looking for, both to develop and play, have changed. In 2014 when we were focused on creating our multiplayer sports games, many of our peers were looking at developing more mid to hardcore games for the audience. With the rise of ad monetisation and hyper casual games, bite-sized games have now become far more accessible to everyone, including people who may not deem themselves as 'gamers' in the first place."
In today's fast-paced marketplace, keeping people's interest can be hugely challenging. Player acquisition is only half the battle. Retention is just as important. "More content needs to be produced at a much quicker rate than before. That said, quantity does not always equal quality," Hong said.
The bevy of Flappy Bird clones that followed the title's enormous success a few years ago shows the inherent danger of being a mobile game developer, but those who tried to imitate the title are certain not to see any longevity. One key piece of advice Hong would pass to game creators is, "Do not follow the trends blindly. What works for one game may not always work for the next."
She also advised that developers be open to collaboration. "We are all part of this amazing industry, and if by working together it means being able to gain new audience, grow each other's businesses and take away 10% of something, it is better than 100% of nothing," she said.
Hong added that failure can be a developer's best friend as well: "We all make mistakes and that's okay. If you react quickly and positively, you can find the lesson in the mistakes and make it work for you. Do not let the failure stifle your confidence in a project."
Greenlit Content, parent company to GameDaily, owns and operates the Casual Connect event series.