Failure comes with the territory if you're a game creator. It took Rovio more than 50 titles before they struck gold with Angry Birds, for example. As much as every developer would love to create an instant hit, it's a lot harder than it looks to make successful products. Peter Molyneux intends to discuss this at length during his session, and it's a theme that Ru Weerasuriya, co-founder and Chief Creative Officer at Ready at Dawn, intends to touch upon in his fireside chat during Casual Connect London, May 28-30.
Irvine, California-based Ready at Dawn has been around for nearly two decades. The studio's origins are in PlayStation Portable games like Daxter and God of War: Chains of Olympus, but the company eventually broadened to Wii, PS4 and more recently virtual reality and even esports. Weerasuriya said that this kind of adaptibility and early adopter mindset has allowed Ready at Dawn to keep its creative juices flowing.
"What I love about the industry is the growing diversity and ever-changing landscape of games," he told GameDaily. "Every year, we get to see novelty on multiple fronts. In the last two decades, gaming has branched into many different areas and it seems that we've only touched the surface of what is possible in interactive entertainment.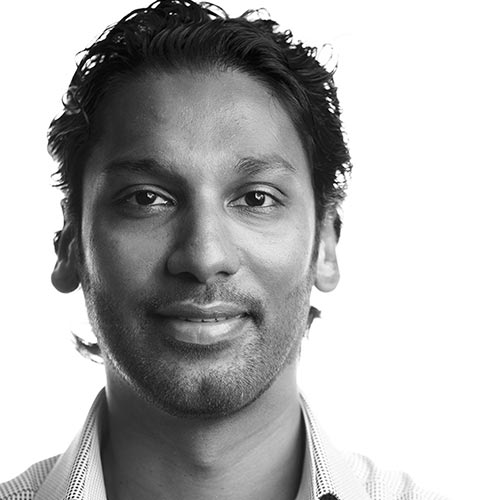 "On a more personal level, I'm looking forward to advancing narrative design and interaction in different mediums. We have been able to break new ground with Lone Echo, by giving players a chance to explore a virtual relationship and building a bond with a human NPC. I can't wait for what we will do next to advance immersion and storytelling both in VR and console gaming and experiences."
He continued, "I've always been a big believer in early adoption as far as development is concerned. As a studio, we've aspired to get in early on a platform and prove what they're capable of, whether it was with the PSP, PS4 or Rift. Creating games and experiences that showcase the possibilities of these platforms is the only way to entice people to adopt them as players and grow the market. With each year, we are seeing VR boundaries being broken in movement, immersion and storytelling, as well as huge strides being taken in areas such as esports. I believe that we are heading in the right direction and although people may think that it's still nascent, VR has and is growing faster than many previous areas of entertainment and gaming."
It's not always been smooth sailing for Ready at Dawn. Both PS4-exclusive The Order: 1886 and quirky brawler Deformers earned a mixed critical reception with Metacritic scores in the low 60s. But Weerasuriya sees every project as a learning experience. And the proprietary engine built for The Order prepared his studio for the future.
"There's so much I've learnt over the last couple of decades both from the people I've worked with and the projects we've taken on. Many of the old adages still hold true. Don't be afraid to fail. Your failures will teach you a lot more than your successes. Never stop learning regardless of the years and experience you may have," he noted.
Weerasuriya may be the leading voice for his studio, but the company wouldn't be where it is today without the talented developers that comprise the whole team. As with baseball, it truly is a team effort.
"I count myself extremely lucky and grateful that I work with a team that keeps challenging me and each other, to improve with each game. Finally, my most important takeaway is to never forget that what matters most is the people you are surrounded by. Games are just stepping stones along a longer journey that you are fortunate to travel with a group of extremely talented individuals," Weerasuriya added.
Weerasuriya is lucky to be among a handful of large independent studios (Insomniac Games, Gearbox Software, to name some others) that have managed to survive what often can be a tumultuous and risk averse industry. The triple-A console space can be rough, but Ready at Dawn is already looking at crafting its next big IP.
"There's not a lot I can share yet. We are continuing our work in VR with the sequel to Lone Echo, the expansion of the Echo VR universe and Echo VR Esports. We are also in the concept phase of a new console title, harkening back to our roots as an action adventure console developer," Weerasuriya said. "There are also other ideas that we are incubating internally for the long-term. Of course, with all this work ahead of us, we find ourselves in a place where we are looking to grow the team and have therefore decided to move the studio to a new home which is currently in construction. We'll share more information along the way as we look to settle in our new place this summer."
Aside from being one of the nicest people you could meet at Casual Connect London, Weerasuriya is full of creative insights. His fireside chat is one you won't want to miss!
Greenlit Content, parent company to GameDaily, owns and operates the Casual Connect event series.