With free-to-play being the dominant business model on mobile, it's critical that game publishers get their ad strategies right. Monetizing in a way that doesn't ruin the user experience isn't always easy, but at Casual Connect London next week, Facebook's Publisher Development Manager, Antonio Ribeiro, will explain how Facebook's Audience Network can help publishers drive long-term monetization without disrupting the game.
"Gaming is now a global industry, with most of us carrying powerful game consoles in our pockets, in the form of smartphones. I truly believe that video games have the power to entertain and delight people, so I'm incredibly proud of the work Facebook is doing in helping support the creation and monetization of mobile games and for people worldwide to discover these games and share those experiences with their friends and family," said Ribeiro.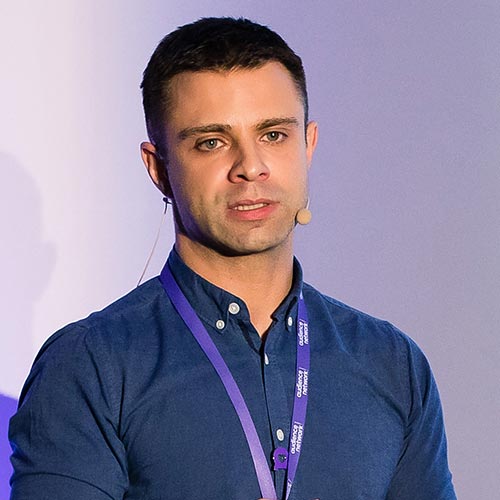 "I'm looking forward to taking the stage at Casual Connect's Growth track on Tuesday afternoon! I will be sharing insights around in-app ads and tips on how publishers can use Facebook Audience Network to grow their business by monetizing more effectively. Casual Connect is a great platform for us to get face-to-face with gaming publishers of all sizes, some of whom are brand new to Audience Network and some who are already earning high CPMs with us everyday."
Ribeiro stressed that in-app ads don't have to hurt the user experience if they're done well, and they can be an "effective complement to existing in-app purchase strategies." He also noted the importance of using rewarded video, which is "driving incredible growth for game developers and publishers."
He added, "The rise of hypercasual games in 2018, with mostly ad-funded monetization, showed some of the true potential of in-game ads as an important revenue stream for game creators. This, coupled with more engaging and less disruptive ad formats, such as rewarded video, has really changed the way the industry looks at ads. There is an understanding that ads don't hurt the user experience if they're done well. In fact, we are starting to see more and more traditionally in-app purchases (IAP) / mid-core developers, being open to ad monetization. Together, we are helping them explore ways of complementing their IAP and subscription mechanics with incremental revenue from Facebook Audience Network."
A lot of mobile developers don't think about ads and monetization early enough. Creating a great game is just one half of the equation, but without a proper start on ad integration, developers can be left scrambling.
"What we are seeing now is that the most successful ad integrations are planned from early stages in the game's development," Ribeiro observed. "Rewarded video is one of Facebook Audience Network's most successful offerings for mobile game developers and this ad format, in particular, offers so much opportunity for creative integrations that can enhance the game and the experience. Our research shows that players find this ad format to be least disruptive and the highest quality. Users like being able to gain additional benefits in the game without having to wait or spend any real money."
Looking towards the future of mobile gaming, Ribeiro said he's hugely excited that industry giants are taking mobile more and more seriously. As we've seen with the likes of Fortnite and PUBG, mobile gaming is able to offer a console/PC-like experience. And that means ad strategies have to be carefully considered.
"On a purely monetization note, I think we will see great progress in the shift from traditional waterfall-based mediation to app bidding," Ribeiro noted. "Facebook Audience Network has been working closely with key game publishers to help them migrate from waterfall to a real-time bidding environment. Not only can bidding lead to an increase in overall ad revenue, but we are also hearing that removing the need to manually manage complex waterfalls can help drive operational efficiency for publishers as well."
[Full Discloure] Facebook is a Platinum Sponsor for this year's Casual Connect London.
Greenlit Content, parent company to GameDaily, owns and operates the Casual Connect event series.