We live in an instant gratification society. People want to be able to enter gaming sessions without delay or any hiccups. Cloud gaming is beginning to gain some serious buzz not only because of the promise of playing without expensive hardware but because load times could become a faded memory. Facebook's Instant Games offers this experience already, albeit not with triple-A blockbuster titles, but with a wide variety of accessible games like Words With Friends, Pac-Man, Space Invaders and more. At Casual Connect London (May 28-30), Facebook's Joy Marianowicz, Games Partnerships Manager, will be giving attendees a window into the fast-growing Instant Games platform and how they can succeed with it.
"Successful growth does require close collaboration with our engineering teams, who build tools based on the feedback of our partners," she noted. "Building this new platform and developer ecosystem around it has helped me better understand the underlying complexity of the tech ecosystem and how far HTML5 has come over the last years, to the extent that we can use it to build a viable platform for developers.
"[My] talk will focus on the next phase of Instant Games and its growth in the Facebook app. The key takeaways are 1) how to focus on building truly social games that can be discovered through connections on Facebook, 2) how to leverage the tools that make the platform unique, such as sharing, tournaments and groups and lastly, 3) how deeper gameplay with a focus on long-term retention is a key area of focus for Facebook."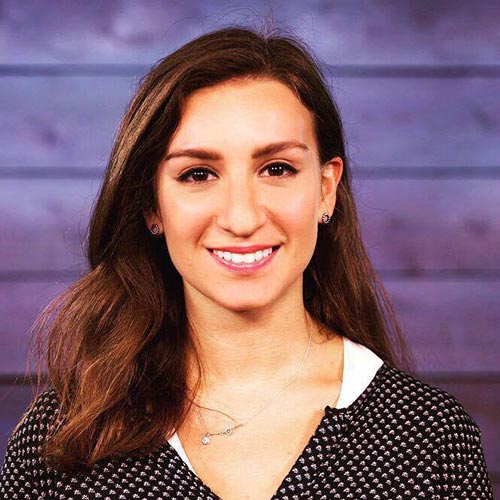 Instant Games is already more than two years old and has seen over 20 billion game sessions (as of December 2018) across thousands of titles. Facebook sees this as just the beginning.
"The newly launched Gaming Tab in the main navigation bar of the Facebook app presents a massive growth opportunity for Instant Games developers, both in terms of discovery and re-engagement, and also because it offers numerous ways for consumers to join a vast community of gamers," Marianowicz said. "This new home for Facebook Gaming will be key to growing not only Instant Games but also our Gaming Video efforts, whether by making it easier to find groups to join or friends to play with, a space to share gaming content or find more to engage with."
The industry is continually redefining what it means to be a "gamer." Indeed, that label itself is likely to go extinct in the future. There's no doubt that accessibility will be a key to the future of this business.
"Gaming is more accessible and more mainstream than ever.," Marianowicz continued. "Technology, design and business models are bending at a rapid pace to fit the trend of instant accessibility. This shift is driven across just about every platform by the fundamental human need to play—both together and alone. Cloud gaming just happens to be the latest example of this acceleration: Instant Games, hyper-casual gaming, gaming growth in emerging mobile markets, gaming video and rise of esports, games ads becoming games (playables).
"Today, Instant Games from Facebook, WeChat, and more all fit the same promise of instant play as cloud gaming. They're all about meeting the demand of instant accessibility and fitting around you and your friends. They're also all just getting started."
Don't miss this talk from Facebook to see how you can get in on the instant accessibility trend. Tickets are still available at a discounted rate for a few more days.
[Full Discloure] Facebook is a Platinum Sponsor for this year's Casual Connect London.
Greenlit Content, parent company to GameDaily, owns and operates the Casual Connect event series.