Casual Connect has been acquired by media network Greenlit Content, parent company to GameDaily.biz. As part of the deal, 20-year games veteran Jessica Tams, who founded the long-running event series in 2006, will be bringing her events team to Greenlit Content and she will continue to oversee Casual Connect.

Casual Connect has been one of the largest trade shows across the world with events in China, Serbia, Kyiv, Tel Aviv, London, Seattle, Anaheim, San Francisco and more. With upwards of 7,000 professional attendees each year, the Casual Connect series has been the perfect venue for industry networking and learning. It's also host to the Indie Prize, a scholarship program for independent game developers, which sees around 1,500 developers apply each year.
In the mid-2000s, when games like Farmville (Zynga) and Bejeweled (PopCap) were grabbing headlines, casual meant something very different than it does in today's marketplace. The Casual Connect conference has already begun expanding its scope to incorporate rapidly evolving segments of the market in 2018, such as AR/VR and esports, and will continue to do so in 2019 while it evaluates its rebranding strategy with editorial guidance from GameDaily.biz.
Casual Connect's video content and written editorial content on Gamesauce will be merged with GameDaily in the near future, and upcoming events will lean on GameDaily's editorial expertise while leveraging Greenlit Content's resources.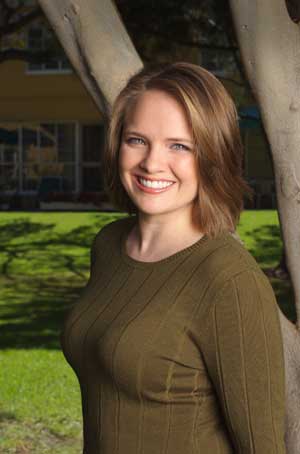 "Greenlit Content and Casual Connect have similar views on where the market is going," commented Tams. "Over the years, I have noticed that we both are focused on verticals in which game industry professionals can create viable business based on consumer demand, not just hype."
Greenlit Content's fast-growing network of partners and sites can reach 90 million people monthly. Pairing Casual Connect's expansion with Greenlit's momentum makes perfect sense for both companies.
"Greenlit Content has one of the largest reaches in the industry," Tams continued. "With its broad coverage of the games industry, a number of high profile recent hires, and the most comprehensive independent B2B game journalist team in the world, we're in a great position to take Casual Connect into new markets."
John Gaudiosi, president and co-founder of Greenlit Content, remarked, "Casual Connect is a conference I've attended many times around the world as a journalist, and the quality of the speakers, itineraries and locales were always top-notch. Strategically, this global conference allows us to further solidify the well-known and respected GameDaily.biz brand with exclusive video and editorial outreach from each event."
"Casual Connect brings together the games industry's best and brightest across the world," said James Brightman, Editor-in-Chief of GameDaily.biz. "This industry is truly global and some of the best games are co-productions made by multiple teams collaborating across the world. It's vital that industry professionals understand every corner of the worldwide games market, which will be worth $180 billion by 2021, according to Newzoo. I'm thrilled that GameDaily now has Casual Connect on its side to help further our mission of informing and educating the industry."
"I've followed the Casual Connect event series for more than a decade, and I've been extremely impressed by its international expansion," said John Benyamine, CEO and co-founder of Greenlit Content. "Having Jessica and Casual Connect join with Greenlit Content is truly an honor. This is huge for Greenlit's global expansion efforts. Both Casual Connect and the industry have been evolving quickly. We feel that we have an incredible opportunity to define what an event series really looks like in 2019 for the games industry."
The best events are the ones that bring value to its attendees. Tams has learned that first-hand over the last dozen years of running Casual Connect.
"Events are more than just what happens at the event," she said. "Those looking to come into the industry use the past Casual Connect lectures (available on YouTube) and articles to make business decisions and train new employees. With the expanded reach of Greenlit, we hope to be able to bring our new and existing content to a wider audience."
As Tams continued to push Casual Connect into new markets over the last decade, the casual industry moved on from portals to mobile app stores. The market has fully matured and the audience has as well. With Activision Blizzard buying Candy Crush maker King in 2015 for nearly $6 billion and China's Giant Interactive leading an equity consortium to purchase Playtika for almost $5 billion in 2016, the stakes have risen considerably.
"I was very bullish on the mass market games sector – but the industry has matured into something bigger and more pervasive than I had imagined. I never imagined I would see so many people in demographics thought to not be gamers a decade ago playing casual games on their phones," Tams said.
Stay tuned to GameDaily for the latest on Casual Connect, including its pending rebranding, events schedule, and further expansion plans.