The mobile market has come a long way since the early days of Casual Connect, when games like Bejeweled, Peggle and Words With Friends were the mainstays of mobile entertainment. In recent years, the lines between platforms have been blurred, as battle royale games like Fortnite and PUBG have shown that mobile is more than capable of presenting a core experience. The kids market, meanwhile, has continued to evolve with titles like Roblox and Minecraft driving millions of young minds to tap into their creative side.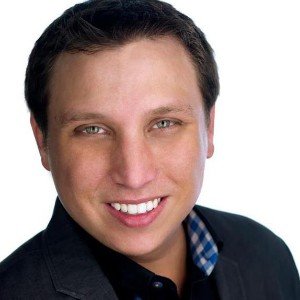 Jesse Divnich, VP of Research & Strategy at Interpret, will be giving a talk about the 13-and-under mobile market at Casual Connect London. Given that nearly a third of mobile gaming revenues come from this segment, it's surprising that so many don't understand its intracacies. Divnich will be tapping into Interpret's annual survey of kids under 13 and, importantly, their parents.
"Parents have a tremendous influence on how their children engage and monetize in our games," Divnich stresses. "The key to success is not convincing the child, but instead receiving approval from the parents."
From a business standpoint, it just makes sense to better understand this segment of the market because the children playing games now represent the future of the industry's customer base. "You'll find that their core motivations won't drastically change over time. We are seeing a new generation of gamers that prefer co-operative experiences over individual competition, creative freedom over forced guidelines, and sharing over selfishness," Divnich observes. "Understanding the motivations of children today will help our industry evolve with them, instead of playing catch-up."
Researching the kids gaming market has historically been both challenging and expensive, which may explain why there hasn't been a ton of useful information on this key segment. Attendees of Casual Connect will get to hear Divnich's insights first-hand, however, and ask any burning questions at the end of the talk.
"Gathering information on children is difficult, and rightfully so," says Divnich. "Privacy laws exist for a good reason… I think a lot of developers don't have the resources to explore the habits and motivations of our youngest market. Others may not be aware of how many of this protected class of gamers engage with their games.
"I have found over the years that the companies that make an active effort to understand this young audience give themselves a vast advantage in the marketplace and overall higher parental endorsement. Ignoring the data on this important segment of the market is simply a recipe for failure."
Divnich's talk is just one of the many insigthful sessions planned for Casual Connect London. We'll be hearing from Ian Livingstone, Peter Molyneux, Richard Bartle, Matias Myllyrinne and the list is still growing. You can submit your talk here.
Casual Connect is about so much more than lectures, however. People come for the networking opportunites and chance to mingle with other professionals.
"Casual Connect has always been one of my go-to conferences," says Divnich. "The attendees come from a wide variety of professions, which allows me to interact and learn from professionals that I wouldn't usually hear from on a day-to-day basis. The audience participation has always been significant."
If you're interested in joining us at the beautfiful Queen Elizabeth II Centre, tickets can be purchased here.