Blockchain is a technology with a lot of hype but also a lot of promise — if you need a good primer on it, you can read this overview. A year ago at this time, blockchain was being mocked by GDC attendees who witnessed marketers promoting the tech on the street corners outside the Moscone Center. But the truth is that heavyweights like Ubisoft, Robot Cache (led by inXile Entertainment's Brian Fargo), Microsoft, and others are betting on the tangible impact that blockchain could have.
Animoca Brands, a mobile studio known for working on big licenses like Astro Boy, Ben 10, Garfield and more, is among the games companies that believes in blockchain. At Casual Connect London, running May 28-30 at the Queen Elizabeth II Centre, CEO Robby Yung will outline not only why this tech matters but why games will be essential.
"All great consumer technologies have been adopted largely because of entertainment," Yung described. "Having fun is what pushed us to buy VCRs, game consoles, and smartphones. Entertainment is going to drive blockchain adoption, but the way in which it happens is key, because people just want to have fun, and that's what games are all about. My company has taken a big bet on the intersection of blockchain and games, and I'd like to tell you why.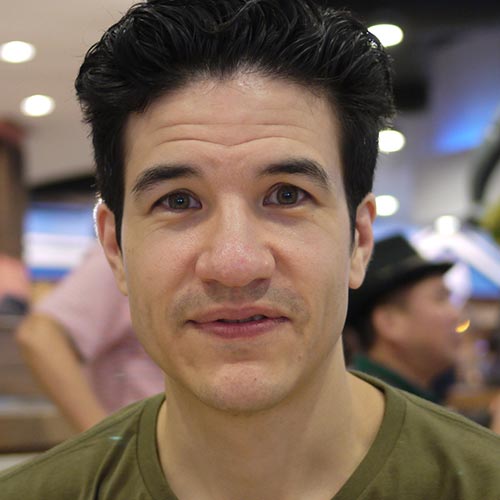 "I want to share with people why we feel strongly that new technologies like blockchain and AI are going to have big impacts on the game industry and what we're doing to try to help grow that ecosystem."
The mobile ecosystem in particular has seen a rapid evolution over the course of just one decade. The rise of app stores and the free-to-play business model led to an influx of new players but also a bevy of studios flooding the market (in some cases with poor quality apps). It's unclear what the long-term impact of blockchain will be on mobile specifically, but Animoca does anticipate considerable change and is preparing for that.
"The mobile games industry has been around for barely a decade, and the business models have grown and evolved almost every other year, and the industry itself has gone from zero to being the biggest entertainment medium on the biggest platform ever created by man; and it's still changing. That's something to be passionate about… That's why I'm speaking," added Yung.
It's somewhat unfortunate for blockchain supporters that the technology has been tied to the cryptocurrency scene, which has seen a very turbulent ride. Bitcoin was worth more than $10,000 a year ago and now it's struggling to stay above $4,000. Blockchain stands on its own, however. Yung believes that naysayers just haven't had patience, but he thinks they'll come around in time.
"In 2008, developers said free-to-play was crazy, and everything was a paid app. In 2012, developers said Android was for the birds and the money was only on iOS. In 2014, developers said ad-supported mobile games were a pipe dream, and so on, and so on," he remarked.
"Sometimes change is hard to foresee and even harder to embrace, but it is inevitable, and I think, just because blockchain games haven't matured as quickly as some may have thought doesn't mean that it's not coming. Do you remember trying to use a credit card in the Google Play store in 2012? Some things take time to work the kinks out…"
Casual Connect London tickets are available for purchase right here. Greenlit Content, parent company to GameDaily, owns and operates the Casual Connect event series.