Cloud gaming has been a buzz word for years, and yet in 2020, the technology is only beginning to take shape. Google Stadia is in its infancy, Microsoft's Project xCloud is still in preview, Sony has yet to put the full weight of its marketing and investment behind PlayStation Now, and Nvidia's GeForce Now has been having a few too many skirmishes with publishers. None of this matters, however, if game studios aren't leveraging the full power of the cloud to build cloud-native experiences, according to Nordic game developer Mainframe Industries.
Today, Mainframe, which has studios across both Iceland and Finland, announced a €7.6 million ($8.15 million) Series A round led by Andreessen Horowitz (a16z), with additional investment from Riot Games and existing investors Maki.vc, Play Ventures, Sisu Game Ventures, and Crowberry Capital. The goal for Mainframe — which was founded last April by veterans of CCP, Remedy, and Next Games — is to use the funding to build a truly next-gen, cloud native MMO.
"We believe that cloud-native games are poised to revolutionize the entertainment industry in the coming years, yielding entirely new gameplay experiences and business models," commented Andrew Chen, general partner at a16z, in a press release. "Mainframe's take on the future of immersive worlds aligns closely with ours, and we couldn't be happier to back their ambition to create a true next generation, cloud-native MMO."
According to Thor Gunnarsson, CEO and co-founder at Mainframe, cloud gaming sounds enticing when you think about streaming AAA content with no hardware, but that's only one aspect of the technology. Early adopters of cloud gaming services haven't witnessed the true potential of what cloud-native gaming can offer.
"We believe that cloud-native gaming will fundamentally influence how we create games, how we experience virtual worlds and connect with each other," he commented to GameDaily. "For us, moving compute and storage to the cloud has myriad benefits. It allows us to support larger player populations, with higher fidelity shared simulations, more complex AI and visually immersive experiences that would simply be impossible on most of the devices most people play on today.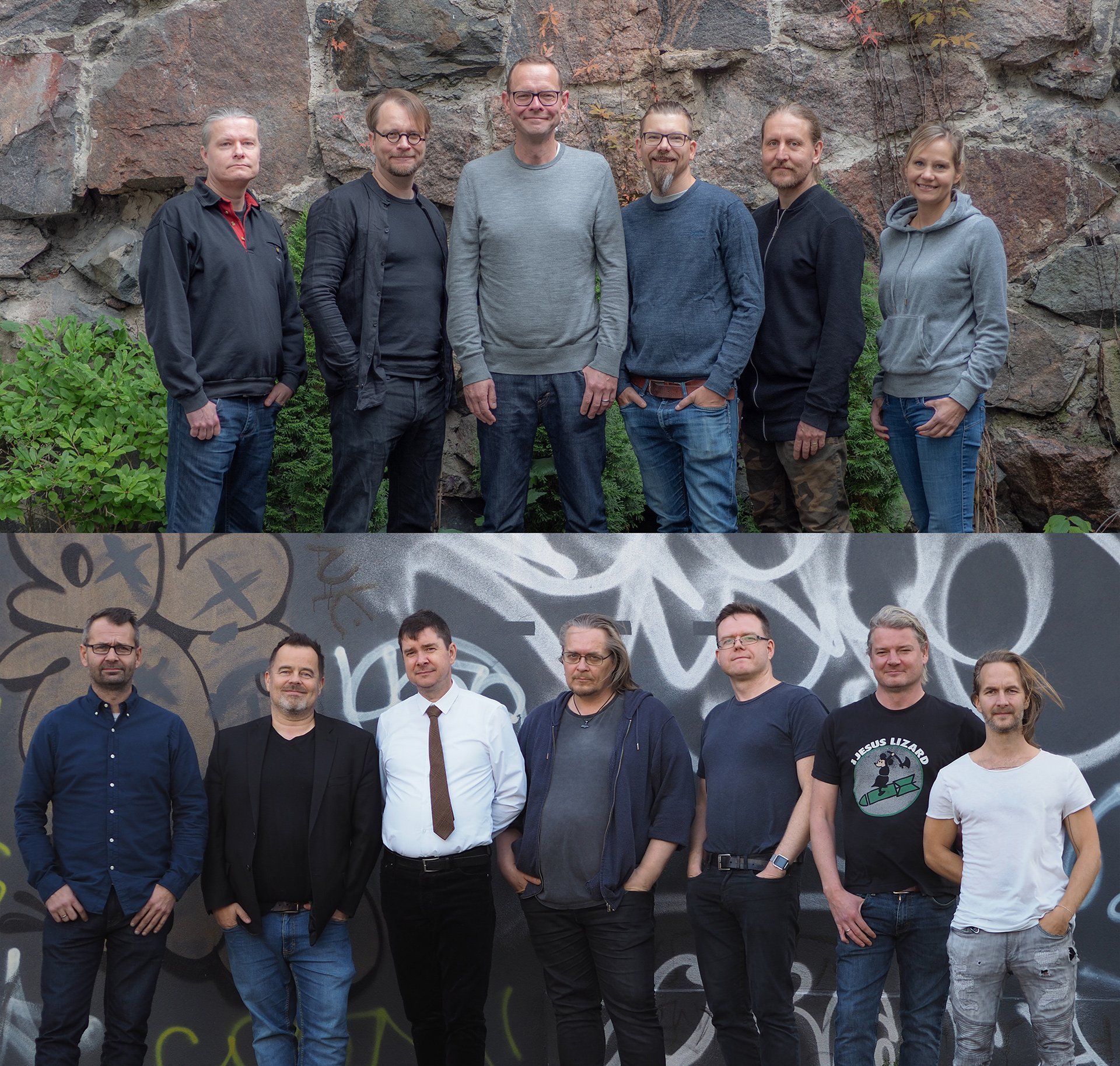 "We can build worlds that don't suffer from the same hacks that plague online games. Because the game's data is in the cloud, the world map and its secrets aren't easily uncovered. If developers could rely on secure game data, imagine how we could approach level design and online gameplay differently. And by targeting a single run-time in the cloud, we can spend more time and resources on improving the game experience than on the following the lowest common denominator porting strategy needed to reach the broadest audience of gamers today."
For players, cloud services like Google Stadia have offered a glimpse into the future, enabling people to play their favorite games on a big screen TV and then pick up where they left off on a smartphone or low-end laptop.
"Cloud-native games have the prospect of completely shifting how and when we engage with our favorite games. Being able to dip into the game and connect with each other on our phone or work laptop while not compromising the AAA experience we expect on our console or gaming PC is huge. And we're only beginning to scratch the surface of how games will play and how our social experience in them is deepened when this window is open into our favorite worlds from any screen," added Gunnarsson.
Speaking of Stadia, Gunnarsson told us that Mainframe is currently in talks with all of the cloud services about its upcoming MMO, but Mainframe has no concrete launch plan or exclusivity deal.
"We're excited about all of the cloud gaming services that have launched or are in beta today, they're really paving the way with the critical infrastructure that independent studios like ours rely on," he said. "They each bring a slightly different take on cloud gaming and all of these services are really in the year Zero of their rollout with more large players likely to join the party. We aim to engage with as many of the cloud gaming services as possible this year. Those conversations are about forming an educated view on how we can best deliver amazing cloud-native experiences, to the largest community of gamers."
The cloud isn't just something for players to get excited about; it is likely to have a direct impact on many game development processes. Building games sustainably is key, but being able to leverage the cloud in the middle of a global pandemic is especially important as well.
"If you're building a game-as-a-service (and this is doubly true for an MMO), you spend your initial development phase building the framework for player interaction, theorizing about how they'll behave. The faster you can get to listening and adjusting to how they actually interact with each other, the better. From a pure deployment and live ops perspective, the cloud helps us tremendously to react faster to those signals from our players," Gunnarsson noted.
"An MMO is by definition a distributed community. In these challenging times we all get to roleplay game development as a distributed simulation," he added. "Many of the same rules you would apply to running a successful player corp in Eve [Online] are relevant to [how] we must function now."
With Mainframe's 13 founding members coming from Remedy, CCP and others, the team is quite familiar with the intense development periods that most studios in the AAA world encounter. For far too many developers, periods of crunch have become commonplace. Gunnarsson has no intention of letting this happen on his watch.
"Building and operating an MMO that we hope will live for decades is absolutely a marathon, not a sprint. We aim to structure our production practices accordingly and build the kind of team that takes care of its own for the long haul. Crunch has no place in that world," he insisted.
As more of the industry begins to move towards a cloud-based future, business models are undoubtedly going to change. We're already seeing a rise in subscriptions with services like Xbox Game Pass, while Stadia gives publishers the opportunity to sell games on top of a base subscription fee. How this all shakes out in the long run isn't entirely clear.
"Predictions on how business models will change is probably a bit premature. I will say that equating subscription bundles with streaming feels like the kind of rear-view-mirror analysis that misses the business impact of frictionless trialling of cloud-native games and the network effects that will accrue to MMOs that match social utility to player-driven user acquisition," Gunnarsson remarked.
Mainframe is still holding the details of its new MMO close to the vest, but the developer is positioning it as combining the "best of AAA, MMO and mobile gaming into a social sandbox, playable on any screen." Gunnarsson previously told GameDaily that the MMO genre "is ready for a fresher take."
The cloud has the potential to be truly disruptive for the games space, and big disruptions often bring about big opportunities. If Mainframe holds true to its cloud-native vision, it could find itself in an enviable position.