E3 2018 is nearly here, and as usual, before the show floor even opens, the major platform holders hold their own conferences – with the exception of Nintendo, which has transitioned in recent years to online streaming with Nintendo Direct. It's an exciting time to be a gamer, as a bevy of new game announcements and trailers will be bombarding our eyeballs in the coming days. It's hard not to get caught up in the hype train.
The information that will be presented in the next week can and should be scrutinized, however – not because of some so-called console war that's hardly relevant anymore, but because what Nintendo, Microsoft and Sony reveal and how they do so will give us all insights into how their respective market strategies are continuing to evolve.
With that in mind, GameDaily caught up with a few leading analysts to see what expectations they have in advance of E3.
Nintendo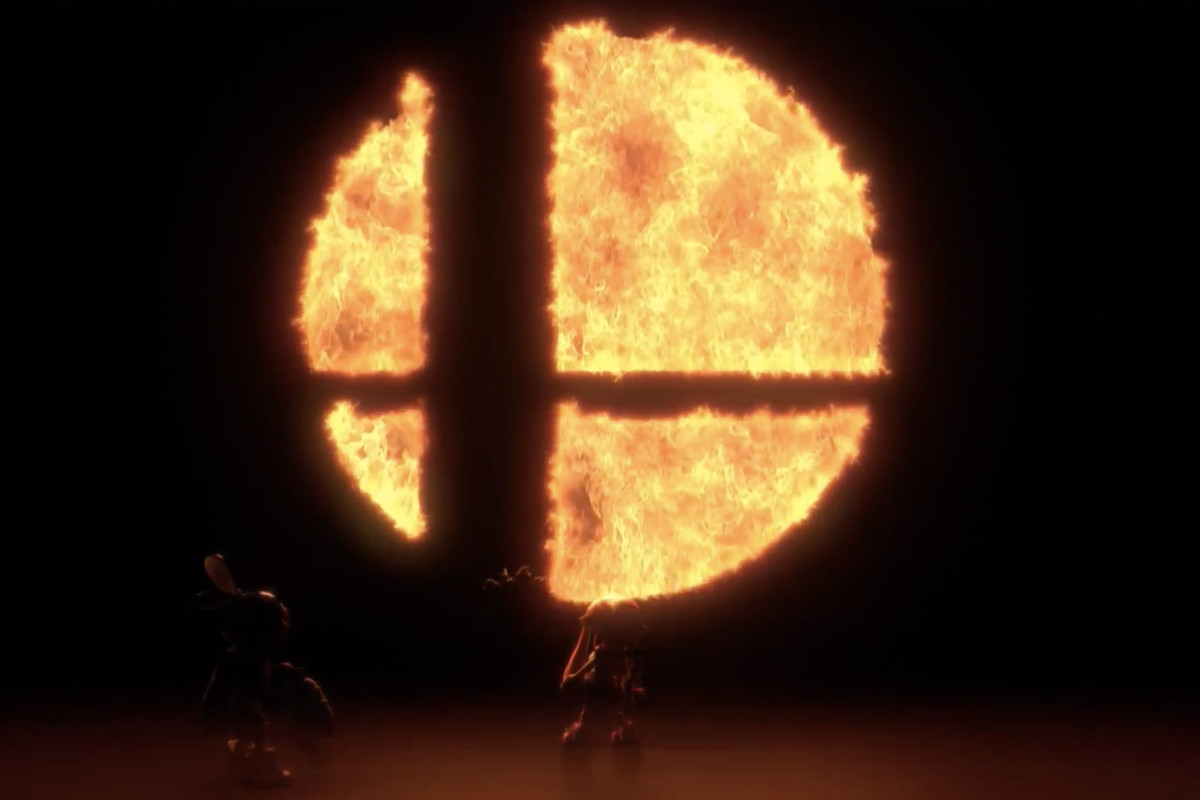 The house of Mario is always a fascinating company to observe for the simple fact that they march to the beat of their own drum. Nintendo Switch was impressive right out of the gate, and the portable console has already sold around 18 million units globally. This Wii-like momentum is nothing to sneeze at, but unlike the Wii, which started with a big casual audience, Switch has actually attracted a sizable portion of the core. Now the system needs to bring in more casuals, DFC Intelligence head David Cole told me.
"Nintendo needs to avoid the Switch becoming another Wii," he said — a sentence I thought I'd never hear, given the Wii's monumental success.
Cole continued, "The Wii got off to a great start but around year 3/4 started losing momentum fast. This is especially true given that Nintendo's own forecasts for the Switch do not have it doing as well as the Wii in a similar period. Here is a comparison we did.
"In the Switch era, Nintendo is simply not the marketing force it was in the 1990s and through the Wii launch. When they have great products like the Switch, Zelda, Mario titles, they do well. But on unique products like the Nintendo Labo they struggle to get the message out. What they really need is solid products that do their own marketing. Right now the Switch is clearly a nice second system or a first gaming system for a younger demographic."
SuperData's Joost van Dreunen does not expect any price cut for Switch just yet, but Nintendo is going to have to push hard with first-party to maintain momentum. "Its trifecta of Pokémon: Let's Go, Eevee!, Pokémon: Let's Go, Pikachu!, and Super Smash Bros. will dominate the airwaves as it seeks to build its release slate and keep the momentum behind Switch sales," he noted.
Piers Harding-Rolls, head of games research at IHS Markit, agrees that Nintendo must find ways to bring in more of that casual Wii audience while still keeping the attention of the core base.
"Nintendo is taking its own path, but may end up competing more directly with the other platforms across the same pool of mainstream console gamers," observed Harding-Rolls. "Nintendo's key target is to broaden the appeal of the Switch to drive continued sales momentum in the second half of 2018 ready for the holiday sales season.
"As such, expect content targeted at family, female and younger gaming audiences to play a central role at Nintendo's E3. It's important to note that Nintendo will be looking to do that without marginalising existing Switch gamers, a difficult balance to achieve."
The Nintendo Switch Online service coming in September will be vitally important as well. Nintendo has always been behind when it comes to online gaming, but as this industry shifts towards services, having a robust platform is simply a necessity. "One area of continued weakness is Nintendo's online offering… I'd like to see a heavy accent on its online capabilities and content at E3 to set up the launch of Switch Online later in 2018," added Harding-Rolls.
IDC's research director for gaming, Lewis Ward, also questions whether Nintendo can keep at it quarter-after-quarter, but he does point to another encouraging sign for the company: esports. And, of course, esports done right requires a solid online platform.
"Interestingly, it's really been Nintendo rather than Sony that's jumped on the esports bandwagon in the past couple years. A big focus this year will be Super Smash Bros. for Switch, and a Splatoon 2 championship team will be crowned at this year's show," Ward commented. "I'm sure Pokemon games will get some love too. I also think it's time to whet our whistle further on what we're getting for $20 or $35 a year with Switch Online, that's due to roll out this fall. We'll probably also see an approved app that allows people to stream gameplay from Switch or to create gameplay clips for social posting – maybe even full Twitch and Netflix support. One can still dream, right?"
Sony PlayStation

PlayStation 4 has had a commanding lead in the current console era, and that's in no small part due to their incredibly talented studio system, pumping out games like Uncharted, Horizon: Zero Dawn, God of War and more. The company cannot rest on its laurels, of course.
"Some of their high-end products like PlayStation 4 Pro and PlayStation VR have had limited impact, but overall the PlayStation 4 has been dominant this generation," Cole stated. " Lots of nice exclusives, led by Spider-Man. Their goal is to keep the momentum on their side. We see lots of talk that the growth of the PS4 is slowing. That is just a natural part of the lifecycle heading towards 5 years since launch. Sony announced its forecast for fiscal year through 3/31/19 they would ship 16 million PS4 units, down from 19 million the previous year. However, in its fiscal year ending 3/31/2018 Nintendo shipped 15 million units of the Switch and it was widely seen as successful."
For Sony, more great content and a price cut is likely to enable PS4 to keep selling well late into its life. "PlayStation [is] likely to announce price cuts on their hardware between $50 and $100, now that Sony recently announced the inevitable end of the current hardware cycle," said van Dreunen.
"I'm sure we'll get a heavy dose of major exclusives, including The Last of Us: Part II, Death Stranding and Spider-Man," commented Ward, who also sees PSVR's presence coming up in the world.
"They really deemphasized PSVR last year, and think that will change this year, with several big budget games having exclusive VR support on PS4. Sony really likes to tell stories with well-rounded character development (see God of War). The future of gaming, however, is increasingly shifting in a multiplayer direction. That obviously feeds into the gameplay viewing and esports trends, and the recently overturned national law in the U.S. that banned sports betting. So I'll be curious to see if Sony ventures out on a bit of a limb and dives deep into multiplayer with a major IP. They have to do it sooner or later in my view, so perhaps this is a year their global studios jump into esports directly – but which IP makes the most sense?"
Indeed, "Sony's confidence in first-party games can't be extended to its games service offering," said Harding-Rolls.
"Aside from its first-party output, Sony will be aware of Microsoft's increased Xbox One sales momentum this year due to the Xbox One X and the competitive challenge offered by Xbox Game Pass. Sony's own games subscription service – PlayStation Now – can't compete directly with Game Pass, due to the differences in service economics for cloud-based infrastructure and distribution, and the narrower addressable market of such a service," he continued. "Adding new releases to the service to mirror Microsoft appears a step too far under the current commercial constraints. However, we expect Sony to be looking closely at ways to compete more effectively with Xbox Game Pass, which could mean new service announcements at E3."
Microsoft Xbox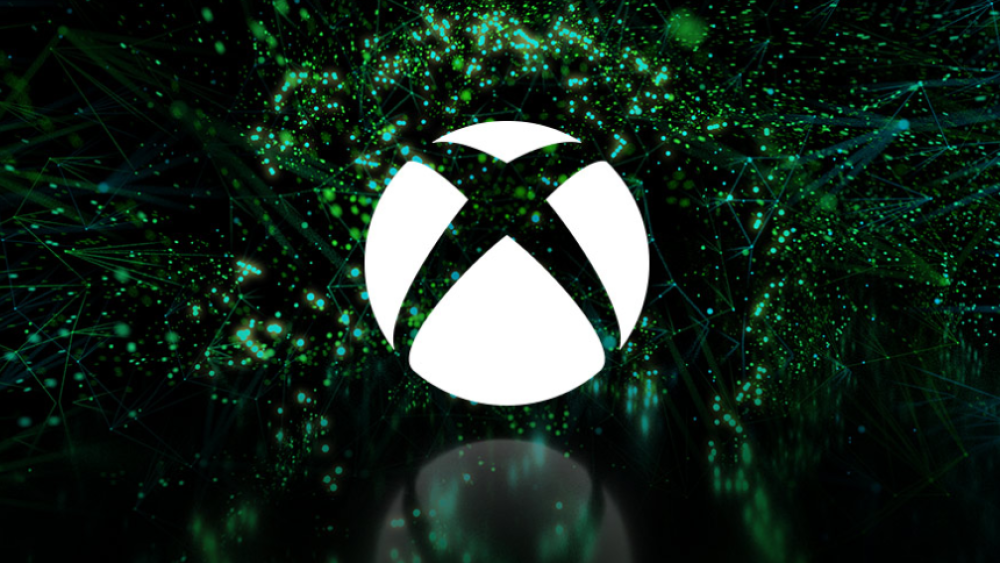 As alluded to above, where Xbox truly has excelled is in its service-based approach. It's gotten to the point where Microsoft has long since stopped reporting its unit sales for hardware, instead opting to highlight its active user base for Xbox Live. The company's compelling Xbox Game Pass service is an offering that Microsoft is clearly trying to lead the industry with, as services continue to take over and generate the most revenue.
"The Xbox Game Pass subscription service, with the inclusion of new first-party releases, is a strong, differentiating offer that Sony has no answer to at present. Microsoft's financial strength allows it to take these types of disruptive risks, and although it was a commercial risk to include new releases in a cheap subscription service, the changing nature of console games monetisation means that a larger playing audience and stronger player engagement can be financially positive overall," explained Harding-Rolls.
"Xbox Game Pass is laying the foundation for a long-term strategic goal. To build an online subscription platform that could in the future be served from the cloud to different types of device, not just Xbox consoles. Convincing third-party publishers to include new releases will be the next step, but will prove hard in the current climate. Even so, look out for further service innovation from Microsoft at E3."
While Microsoft has innovated in services, it's first-party efforts have lagged, and Xbox chief Phil Spencer has acknowledged that it's an area his company is seeking to improve.
"Where Microsoft really needs to make an impact at E3 is in compelling first-party content for Xbox One… Entirely new properties at this stage of the console cycle are unlikely so I expect reveals to come from established franchises," added Harding-Rolls.
Similar to PlayStation, analysts think that Microsoft will continue to offer price cuts on Xbox hardware. In fact, the Xbox One X already got its first official price cut right on time for E3, dropping down $50 to $449. This is limited from June 10-23, but Microsoft has typically offered "limited" cuts, only to follow those up soon after with more permanent ones.
Even with price cuts, David Cole believes the Xbox brand is facing an uphill battle in terms of market share. "With Microsoft and the Xbox One things are probably too late," he said. "The Xbox One was not a misfire on the level of Wii U, but it consistently underperformed our forecasts, even as we kept lowering them.
"When we talk to loyal Xbox brand consumers, even they are disappointed and many are jumping ship to PS4. In recent months, they got a little bit of bump from Xbox One X, Fortnite and PUBG but that is probably over. The main strategy now is price slashing. Unfortunately, if you are a PS4 owner looking for a second system, the Switch is a more diverse offering."
For Xbox, perhaps Master Chief can once again be its savior? The Halo franchise isn't what it once was, but there's certainly anticipation for a brand-new entry in the franchise that sparked the popularity of first-person shooters on consoles.
"I'm confident we'll get a lot of Halo 6 news, and I suspect the game will be a tentpole title for Xbox One this holiday season," said Ward. " I'll also be interested to see if they land another major third-party console exclusive for at least a limited window. Getting PUBG last year was a real coup, and it helped move hardware. So I'm thinking they've scoped out another hit PC title that's yet to come to consoles, and will tout, and benefit from, its exclusivity this holiday season as well."
Apart from continuing its Game Pass momentum and bolstering first-party, we could see more integration with mixed reality, noted Ward. "I'd say there's an outside chance Microsoft announces that Windows Mixed Reality hardware and experiences will be enabled on Xbox One X before the end of 2018 via a firmware update," he said.
GameDaily will be reporting on E3 all next week. Stay tuned for the big announcements and analysis.