EA Play 2018 made it clear from the very start that Electronic Arts — and indeed, the industry itself — is about to go through a radical transformation. As CEO Andrew Wilson said to kick things off, "The greatest disruption is the culmination of streaming and subscription." The subscription part is easy, assuming consumers are willing to pay, but there are huge question marks around the technology aspect. Can high-fidelity, low-latency streaming really work? It's one thing to stream a movie on Netflix, but interactive entertainment can't rely on buffering in intervals, especially in twitch-type games like first-person shooters.
In a demo I attended after the formal media briefing during EA Play, EA's CTO Ken Moss looked to turn skeptics into believers, and for the most part I think he was successful. Moss talked about EA's ability to offer a robust cloud gaming service, thanks to its acquisition of GameFly's Israeli development team. Moreover, the publisher has been building relationships with numerous cloud companies, enabling them to have servers as close to players as possible, even in places like Africa.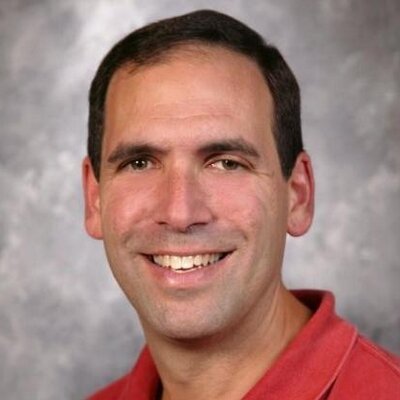 While previous cloud gaming companies (OnLive, Gaikai, etc) have come and gone, EA believes the combination of increasing average bandwidth , a diminishing cost curve for the cloud and fierce competition from cloud providers is all making streaming gaming viable. When you factor in the upcoming proliferation of 5G (which is supposed to be lightning fast), it becomes easier to believe in this vision of cloud gaming that Ken Moss stressed all of EA is now rallying behind.
Although we were not allowed to play, EA proceeded to show Titanfall 2 running in the cloud on a Smart TV — no console, no PC, no local server. The game ran in full HD and at 30 frames per second (a spokesperson said that the goal is to bring that to 60). The game looked great, almost as good as Titanfall running natively. I didn't notice any serious lag or judder. Moss remarked that it's a technical trial and not ready for primetime — EA still has to do tons of real-world testing. The server running the game was in San Francisco (the demo was in Los Angeles), and latency was down to a fairly impressive 15 milliseconds. Moss repeated that EA is committed to ensuring that latency is "imperceptible." He noted that the game was not yet fully optimized for the cloud, and in real-world situations, with data centers everywhere, that latency figure should decrease.
Further demonstrating the power of the cloud, EA showed Limbo running on a low-end laptop without a dedicated GPU that would not have been able to run Playdead's indie hit locally. Then, they showed off how FIFA can be streamed in full HD on an old Samsung smartphone. Effectively, any device that has a screen and can connect to a USB controller can become a AAA gaming platform with EA's streaming service, in theory.
If the cloud is on the precipice of making consoles obsolete as Ubisoft CEO Yves Guillemot seems to think, aren't publishers like EA and Ubisoft now in direct competition with their platform partners?
Needless to say, if you can turn every smart TV, phone or cheap laptop into a platform for EA's big titles, the market potential is enormous. There are literally billions of smartphone users across the globe. The prospect of turning even a fraction of those devices into AAA gaming machines, and to offer high-fidelity gaming to whole populations that previously could not access those games is clearly a big opportunity. This could represent a market expansion for the business the likes of which we've never seen before.
Moss was reticent about a timeline for the service. He said it's "early days, but not that early." Further real-world testing will be key, but he stressed that EA is investing heavily in this project. The Origin Access Premier service will launch by the end of August, and it's not a huge leap to see that offering combined with cloud technology in the near future. EA's goal is to make it a robust offering that integrates social connectivity, recommendations, achievements and more. It's clearly a step in the direction of what Microsoft is doing with Xbox Live and Game Pass, which raises an interesting question: If the cloud is on the precipice of making consoles obsolete as Ubisoft CEO Yves Guillemot seems to think, aren't publishers like EA and Ubisoft now in direct competition with their platform partners?
During EA Play, EA's CEO, Andrew Wilson, said that it's aiming to host many more third-party games on its cloud service. Just like Netflix, Hulu and Amazon Video all vie for rights to TV shows and movies, EA, Ubisoft and others will be up against Microsoft (and Sony) in the upcoming content services war. That said, Moss played down the idea that EA, which has had close publishing relationships with Xbox and PlayStation for years, would suddenly be battling the firm for market share.
"We have great relationships with them, and that's been a strong suit for EA, that we have great relationships with a lot of people. We intend to continue that, and we talk with everyone all the time about how we work going forward on these scenarios," he noted. "Today, we have our subscription on both Xbox and PC that is very successful, and Origin Access Premier is a good expansion to that. We partner on those, so you could say today we have some of those elements already in our relationship.
"We all have the same dream; we all want people playing more games in the future and we want to make games more accessible, so we continue to push forward things that give players better experiences and we'll have to figure out in time how exactly everything comes together, and we're constantly working on that. But we're very committed to continuing to have a great relationship with all of the platform providers."
If the rise of cloud gaming does allow for rapid expansion of the pie, however, perhaps there's room enough for all involved. This doesn't have to be a zero sum game. The next few years are going to be fascinating to watch.