Techland's Dying Light 2 is an ambitious evolution of the studio's work on the first entry in the series as well as its Dead Island games. On the surface, it's easy to see the gameplay through-line from 2011's original Dead Island.
Players explore an open world, they kill zombies (often through dismemberment), and craft new weapons in order to restart the loop. In Dying Light 2, Techland does not seem content to just polish the graphics and add a few new bells and whistles.
The focus on narrative in this outing elevates the experience to give players ownership of the sandbox the studio is only calling "The City."
"Ancient Rome was also referred to by ancient people as just 'The City,'" lead game designer Tymon Smektala told GameDaily. "It was the biggest city in the world. In our world, this is the last human settlement of this size on the planet."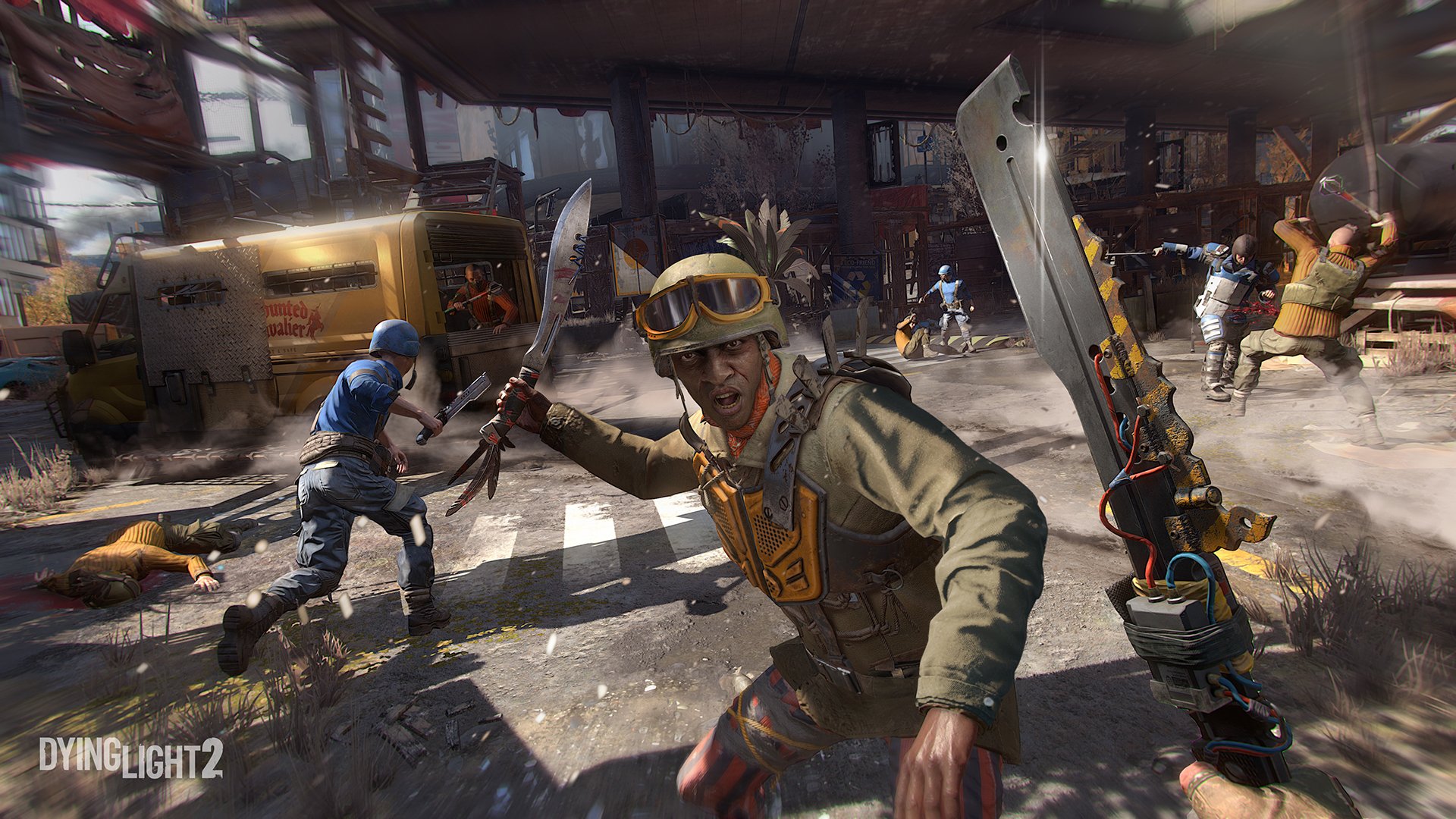 In this metaphor, Rome is already falling. Factions war with one another in the streets, amidst the infected population that has already turned into zombies. The world in which protagonist Aiden Caldwell lives is on the brink of complete destruction. He must look beyond his own needs in order to make a difference.
"At the start of the game, he's just looking for a cure for the infection," Smektala explained. "He's looking at everything through his own needs and his own selfish motivations. Then he realizes that he can make a change in the city. It all depends on him how he will end and how The City will end when the player finishes the game."
By the end of the game, players will likely only have seen about 50% of the content on offer. In the E3 2019 demo, Smektala took us through one mission (about 40 minutes of gameplay) featuring a number of major and minor decision points.
These include whether to stay with a wounded friend after being shot or pursue his assailants. There are also large, world-changing moments like returning drinking water to the population (and in turn opening a new section of The City).
Dying Light 2 doesn't offer Paragon choices or Renegade moments. It's morally ambiguous, requiring players to pay attention to understand how their decisions might impact the world.
"There's never an easy choice in the world of Dying Light 2," Smektala said. "But we give enough information to the player so they can make an informed choice. Sometimes, the consequences will go further than they might think. If you are a player who is interested in what's happening around you, if you are a player that wants to learn about The City, about the NPCs, about the inhabitants of The City, about the lore of the world, I think you'll be better at making those decisions."
Those decisions must be made quickly, in the spirit of Telltale's adventure games. Only this time, silence is not a valid option. Snap decisions will force players to make judgment calls at a moment's notice without the benefit of pausing for ponderous thought.
Techland is building in a sense of role-playing. Though Aiden has a voice, his motivations and actions (as well as their correlating consequences) are on the player's shoulders.
"Aiden has a moral compass, and the player is that moral compass," Smektala said. "There are no good choices in Dying Light 2. There are only your choices."
Dying Light 2 isn't just an evolution in gameplay and storytelling for Techland. It represents new business and creative opportunities. Techland has moved on from Dying Light publisher Warner Bros. Interactive, signing a new deal with Square Enix.
"When Dying Light was about to be released, people really didn't know about the game," Smektala said. "We were nervous about how it would be received. We believed in it from the start. We weren't sure if people would react in the same way."
Techland is a company that continues to grow and learn from its past projects. With Dying Light 2, it leans on the confidence of strong critical reception, a refined gameplay formula, writing support from industry veteran Chris Avellone, and a new publisher. The sequel, due in 2020, is an ambitious undertaking at a scale that overshadows anything the studio has worked on before.