For a few years now, esports has been gaining momentum in the mainstream, with investors, fans, players and staff pouring in time and money to bring competitive gaming to the forefront. None could have predicted a year as explosive as 2018 for the industry. It was a year of surprises and successes for the industry, due in part to seeds planted years back and in part by unexpected developments that accelerated the industry's growth.
But the bottom line is that everyone's getting in on it, from companies to new fans, and making that connection between the two is a theme that will continue into the new year.
There's no talking about this year in esports nor gaming without talking about the elephant in the room — or, more bluntly, the Party Bus that's parked this year. It's hard to talk about the past nor future without discussing how the wild success of Fortnite: Battle Royale, nowadays referred to just as Fortnite, affected the business.
Many "endemics" in esports aren't eager to call Fortnite an esport just yet, but Epic Games and its massive fanbase don't really care. Genuinely endemic esports figures carved out their space and fame on Twitch, bringing years of both skill and personality into the fray on new levels.
As fans craved more high-skill gameplay, the line between showcase matches and esports blurred. It did all of this while ignoring many of the conventions of traditional games: relatively consistent gameplay, an in-game "spectator" client and a final, stable client. It's created some tension amongst esports figures, but the opportunities that have arisen since are undeniable.
Most notably, Epic announced they'd dedicate a whopping $100 million to approved Fortnite competitive events. They began to hold open tournament circuits, with events at PAX and TwitchCon as well as in-client.
The impact of the game spread far and wide. Athletes in FIFA and the NFL were spotted performing choreography made popular by the game's "taunt" options. Rap and R&B star Drake joined streamer Tyler "Ninja" Blevins on a stream, and other celebrities tweeted along online. Small stores across the world began to carry merchandise for Fortnite and streamers such as Ninja (whether licensed or not).
There were plenty of takeaways from Fortnite's unprecedented success — the main being accessibility. While cosmetic purchases as microtransactions are a relatively proven strategy in gaming, regardless of the game's initial price, the overarching free-to-play aspect will be replicated far and wide.
Most importantly, new, old and prospective gamers got a new message this year: Yes, everyone else is gaming, and so can you.
As a result of the Fortnite phenomenon, gamers of all ages sought out video gaming as a pastime. Super League Gaming, which runs events for younger gamers throughout the country, claims interest in their programs spiked this year.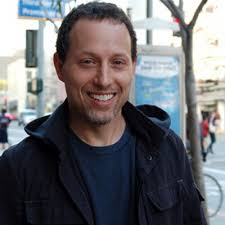 "Our registered user base more than tripled," Chief Commercial Officer Matt Edelman explained in response to an email inquiry. "Gameplay hours through our platform increased 4x compared to the prior year. Inbound inquiries from consumer brands and venue owners rose almost tenfold. The pace will only continue in 2019."
Companies need to act fast in response to this sudden momentum. Already, SLG runs events for Minecraft and in association with Riot Games for League of Legends. With this increased attention, they're working on more programs to premiere in the upcoming year, as well as expanding their locale into smaller communities.
In the case of Overwatch, a similar expansion for the franchised Overwatch League was already in the works, even before Fortnite's explosive fame. They've integrated non-endemic brands such as T-Mobile, Sour Patch Kids and Toyota alongside HP, and Lionsgate team LA Valiant even had Ash vs Evil Dead on their jerseys.
The location-based franchising strategies unfolded before the league's official kick-off early 2018, and the geographical strategy appeared to work. The organizations and local venues, whether or not they were coordinated, brought together viewers to spectate the League's inaugural season. Many were skeptical about the strategy, as regional esports has failed in the past, but it's proven to be one of the core draws of OWL.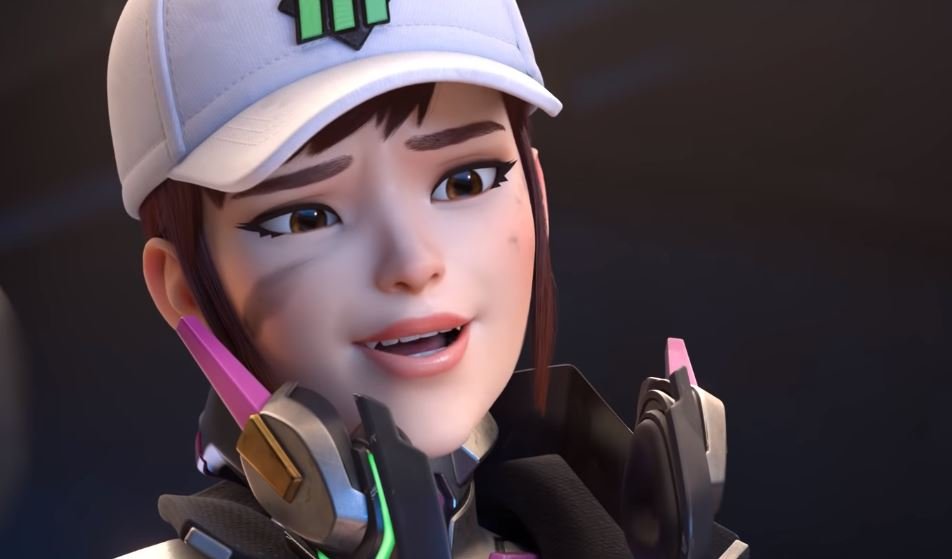 Eventually, as local fans began to show support, the Overwatch League began to lean more into the merchandise aspect. In early December, it announced an official merchandise deal with sports merch company Fanatics, which designs and distributes merchandise for most major North American leagues such has the NFL, NBA, MLS and more. The merchandise for the first season was adequate, but as esports fans increasingly continue to resemble sports fans, the partnership feels like a natural fit.
No real-world merchandise strategy has emerged as strongly as "hypebeast" marketing. Influenced by hip-hop fashion icons such as Nike and Supreme, the strategy is to release "streetwear" fashion with minimal notice, leaning into both the brand's sway and the appeal of streetwear to garner customers. Where jerseys are timeless, sleek everyday wear was the way in 2018.
Immortals, which owns the LA Valiant OWL team, leaned more towards the Nike crowd. The esports organization paired with K-Swiss to release a branded sneaker by the company, paired with a page featuring prominent players of the organization.
Other companies such as Digital Chaos, FaZe and the New York Excelsior OWL team have displayed extensive interest in the streetwear approach. While FaZe doesn't do "drops" like other companies do, their hip-hop-influenced branding is standing strong in these times, and Digital Chaos entirely rebranded as Chaos to pivot towards that strategy. Excelsior team held a pop-up shop in NYC the weekend of the Overwatch League World Finals in Brooklyn; lines reportedly wrapped around the block.
The world of esports investment is starting to show its teeth. It's known that esports is a long-burn investment, but as organizations start to burn out instead, deflating valuation is the hot topic. In October, several competitive organizations, including Immortals, Echo Fox and North (responsible for OpTic and Dallas Fuel) laid off several players and staff.
With the windows for franchising over and competitive seasons for leagues waning and waxing, the teams of esports are in a vital stage. In the last days of 2018, even infamous businessman Mark Cuban said a few harsh words about such investments.
"ESports Teams, particularly in the states are now a VC/Investor backed industry," he explained on Twitter. "It's beyond rare for investors to give huge valuations to companies that don't own their IP. […] IMO, it's because they want to be in on the ground floor of heat they hope are skyrocketing valuations comparable to NBA, NFL, MLB, NHL. Unfortunately they forgot 1 key difference, team owners own the league and it's IP. ESports Team owners don't."
In 2019, both organizations and IP owners will see if their work pays off in bringing in fans. In 2018, the H1Z1 Pro League fell through, calling to attention both the risks and neglect that can come for such a massive endeavor.
A primary concern for esports analysts and pundits in 2019 is the staying power of the gigantic Overwatch League. The league, designated as a make-or-break project in the industry, needs to figure out how to survive by retaining viewers. There are eight more cities involved in the league, and it'll finally break properly into local markets with its first regular season matches held outside the Blizzard studio in Los Angeles.
Esports' sweep to garner attention also brought tension regarding diversity and accessibility into the conversation, yet again. For many, there was at least one glimmer of hope: Dominique "SonicFox" McLean, who won the DragonBall FighterZ tournament at the world-famous Evolution Championship Series and is a mainstay in multiple fighting games.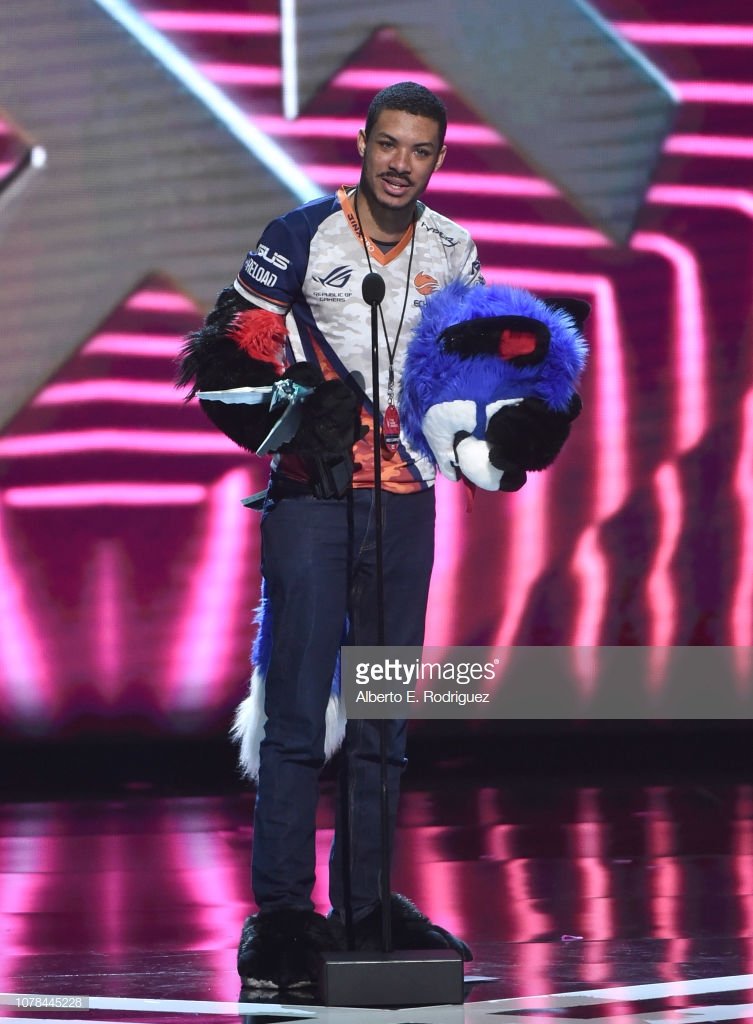 After winning his set at Evo, he put on his famous fursuit and immediately tweeted: "im gay[,] also the best dbfz player on this f[**]king planet dont forget it." Then, when he won the award for "Esports Player of the Year" at The Game Awards, he shot to fame after a controversial but arguably empowered speech. "I'm gay, black, a furry — pretty much everything a Republican hates… and the best esports player of the year, I guess."
It was a quick reminder that while esports is a meritocracy, hard work for many players isn't just about gameplay. It's often about the mental, emotional and social labor that one must endure while proving that someone is worth their time — even when others don't think they are. After all, there's no esports without the competitors.
With everyone of every age, race and demographic starting to find their way into esports, there is going to be the need to reinforce that message to not just players, but viewers as well. The good news is that, with more "open" tournaments, the far reach of Twitch and accessible games, this will be a far easier task than ever.
Fortnite claimed 2018, but those keeping an eye on Super Smash Bros Ultimate's community's development may be able to find what gamers are searching for in 2019. While Ultimate is only available for one console, its development is relatively parallel: simple premise, a wide spread of memes (which demonstrates unity), a fondness for "skilled" video clip and interest in a competitive scene. It has much of what new esports enthusiasts are looking for: local events, easy entry into competitive play and a sense of community. With a balance between grassroots stability and a wide-ranging appeal, it'll at least be the most likely to survive by year's end.
On the flip side, it lacks the money and structure that's made esports such a massive talking point the past few years. Smaller organizers and players arrive for the love of the game, but take on daunting challenges as the creators, technicians, marketers and footmen of their own leagues, which other companies have the budgets to hire for.
But small-town players and giant studios have one thing in common: They want and need esports to not just survive, but thrive in the new year. They just have to keep everyone's attention long enough.