Games are big business. How big? Possibly $40 billion big in the US this year, according to The NPD Group. The newest Total Consumer Spending report from the firm shows that the first half (through June) generated sales of $19.5 billion, representing a 40 percent jump over last year. With a massive holiday sales period on the way, it's easy to see totals rising "well above" $40 billion when it's all said and done, according to NPD industry analyst Mat Piscatella.
Game content in particular was up 43 percent to $16.9 billion (out of the $19.5 billion total). That includes all content categories: full-game, DLC/MTX, subscriptions, and mobile, which had the most growth. For reference, the total consumer spend for all of last year in the US games business was $36 billion. Other entertainment industries are trailing. Hollywood box office receipts were at their worst in years in 2017, hauling just $11.1 billion total. Games, meanwhile, are taking over popular culture. One look at Fortnite's surge and the wave of Fortnite dancing from people and celebrities shows that.
Fortnite, Candy Crush, Far Cry 5, God of War, PlayerUnknown's Battlegrounds, and Roblox were listed as the games having the biggest impact on dollar sales in 2018 so far, but Epic's battle royale is definitely the leader. "Fortnite is having the biggest impact on content, but also had significant impact on hardware, accessory and game card spending," Piscatella noted to GameDaily.

I still see physical game sales growing at retail by end 2018. Plus, any time Nintendo is having success is a time physical will be okay. Who knows how long it lasts though? The times they are a changin'.
Video game hardware has also done remarkably well, with spending on platforms hitting a 7-year high in the first half, NPD found. Citing sales for Xbox One and plug & play devices such as Nintendo's Super NES Classic Edition, NPD said spending rose 21 percent to $1.7 billion during the first half. Additionally, accessory sales increased 41 percent (not including game cards), with headset/headphone sales nearly doubling over the same time in 2017.
The second half is going to be driven by a particularly notable slate of blockbuster titles, so the holiday shopping season should prove to be very interesting to watch.
"We have Red Dead Redemption 2, Call of Duty: Black Ops 4, Battlefield 5, Fallout 76, the Pokemons, and Smash Bros. That's a hell of a lot for the 2H, let alone the titles that could overperform, like the Spider-Man's and NBA 2K's of the world," Piscatella commented. "But we also have Candy Crush and Pokemon Go still doing big numbers, along with subscription spending having a bit of a boom. Lots of great news for the 2018 outlook."
All that great news for this year could spell trouble for next, however. "2019 is a bit of a different story… don't know how next year can favorably comp to this," Piscatella acknowledged. "Plus we'll have late cycle dynamics hitting, potentially the announcement of new consoles, so 2019 could (should?) be a bit rougher."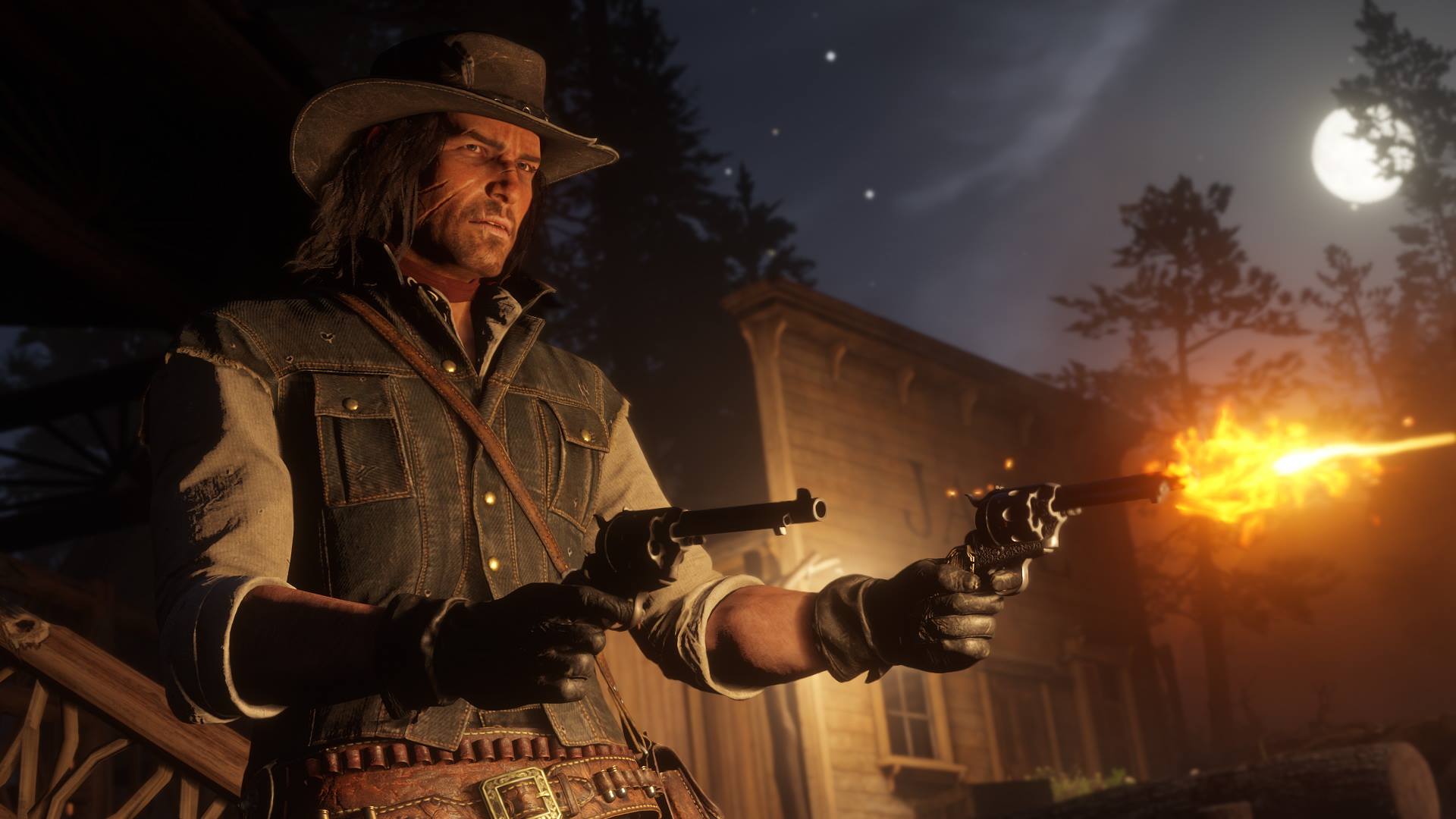 Another potential boost for the market, and especially for Microsoft, is the newly announced Xbox All Access Pass, which gives families without the immediately disposable income a chance to get an Xbox One, Xbox Live and an Xbox Game Pass subscription for a monthly fee. The program will get factored into NPD's total spend report as well.
"I really like everything Microsoft is doing in building its products and services for the future," Piscatella enthused. "I think All Access, like Game Pass, will only grow the pie and expand the reach of consoles and increase the addressable market."
Growing the pie is exactly what the rise in digital spending is doing, asserted Piscatella. While GameStop has seen its stock nosedive and many believe video game retail is nearing its final days, the NPD analyst is not looking at it as a "retail vs. digital" battle.
"For content only (a subset of the total spend) digital accounted for 86% of spend in 1H," he noted. "This compares to digital accounting for 79% of content spend in 2017 as reported in the ESA's Essential Facts document. Note that this includes full game, DLC/MTX and Mobile across all gaming platforms and PC. The market is certainly not zero sum, however. We're just seeing rapid digital content growth, but it is not being met by corresponding physical sales declines.
"Also, a good chunk of that digital content spend is done via Game Cards bought at retailers. This digital spend driven by the retail channel is always overlooked and/or underestimated. Finally, Hardware and Accessories spends are up significantly. I think some out there are thinking that what's good for digital is bad for retail, and the reality is far more nuanced/complicated. I still see physical game sales growing at retail by end 2018. Plus, any time Nintendo is having success is a time physical will be okay. Who knows how long it lasts though? The times they are a changin'."