GameDaily Connect Asia 2019's days of talks, developer meetups, and showcases is creeping closer, and we've got even more of the games from the Indie Prize showcase to show off again today, continuing to highlight titles from Asia.
If you want to check out the previous group of games, you can head to Part 1 and Part 2.
Human City – Swing Together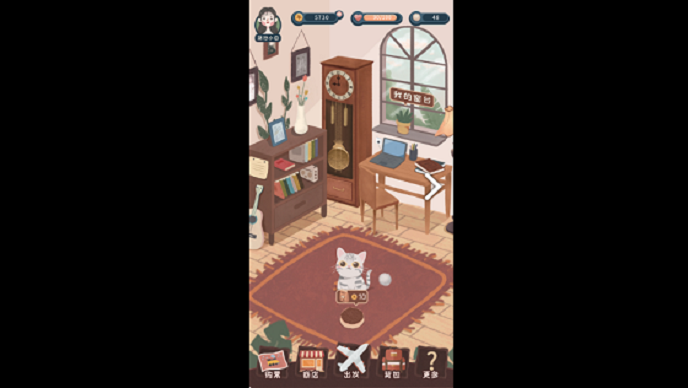 Developer: Xiameng Yidian Network Technology Co.Ltd.
Country: China
Platform: iOS
Nominated by: Indie Prize judges
Human city; whether a real physics game can be developed, and then the movement of the ball and the rope has this real-life feel. You can develop a magical character, combined with physical collision. Now life hard-won, I hope you cherish our life now, do not destroy the city.
War Dogs : Air Combat Flight Simulator
Developer: Teapot Games
Country: India
Platform: Android
Nominated by: Indie Prize judges
War Dogs is a World War 2-era air combat flight simulator game featuring 24 warplanes from the five major powers of the time- USA, Germany, UK, Japan, and Russia. The game features a full diverse range of airplane that were used in the great war- dog fighters, dive-bombers, torpedo-bombers and long range heavy-bombers. The game has both single player campaigns and multiplayer arena battles spread across five major theaters of war ranging from the deserts of North Africa to the shores of Japanese isles.
Cursed Arena
Developer: STREET LAMP GAMES
Country: India
Platform: iOS
Nominated by: Indie Prize judges
Experience the full-on entertainment by saving a bunch of animals from barbaric arenas. The player needs to control 4 identical animals and survive ruthless arenas for a certain time. Animals must survive in early levels to reach the boss of the particular Arena. Instead of surviving in the Boss level, the player needs to fight against the Boss by using the same bunch of Animals in a strategic way. At least 2 animals must survive in each level to proceed to further levels. Save the domestic animals such as Sheep, Boars, and Hens from these mythical Arenas and get a chance to unlock special animals such as Ostriches, penguins, Rhinos, etc. Each Arena will have a unique theme such as Poison, spikes, Ice, etc.
Immersive yourself in a highly polished low-poly art style game with an amazing gameplay experience. The game has a cute story and the reason why to escape from the arenas. It features incredible game physics along with soothing music and soundscapes.
false awakening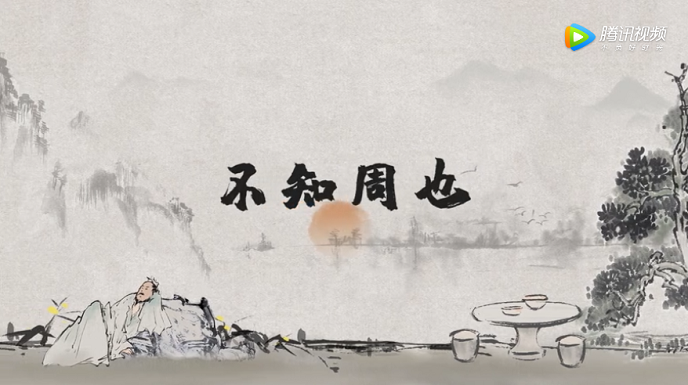 Developer: Tantrum Studio
Country: China
Platform: Windows PC
Nominated by: Indie Prize judges
It is an ink-style sandbox-type text decryption game. Players, through the disassembly and combination of Chinese characters, form a new Chinese character. Almost all objects in this game scene can be restored to the corresponding meaning of the word, through the separation and reorganization of the structure of Chinese characters, into a new word, and finally dragged to the scene and restored to the corresponding meaning. The player plays a dream butterfly, wandering in people's vision. You help, you are depressed, you doubt, and dream of all the nothing. Wake up, butterfly go…
Starena
Developer: Darksun Studio
Country: China
Platform: Windows PC
Nominated by: Indie Prize judges
It is a performance and stage effect of the caroid-style BOSS challenge APRG game. Playersact as a smart machine gladiator, in the Star Gladiator "Starina" on the stage, and the universe around the mechanical biology fight. Win the audience's cheers, support, and bounty, as the gladiatorial contest champion!
Signal Decay
Developer: Gamera Game
Country: China
Platform: Windows PC
Nominated by: Indie Prize judges
Signal Decay is a stealth rogue-lite with unique cooperative experience. Online/local teamwork with up to 3 players. Each enemy is tough. Be tactical and use the right tools to deal with different kinds of threats and save each other's back. Exploring the floor, collecting resources and searching for the machine. Each weapon has its own strengths and weakness. Each type of gadget has only one function. A wise composition of weapons and gadgets will make the mission much easier.
screaming chicken!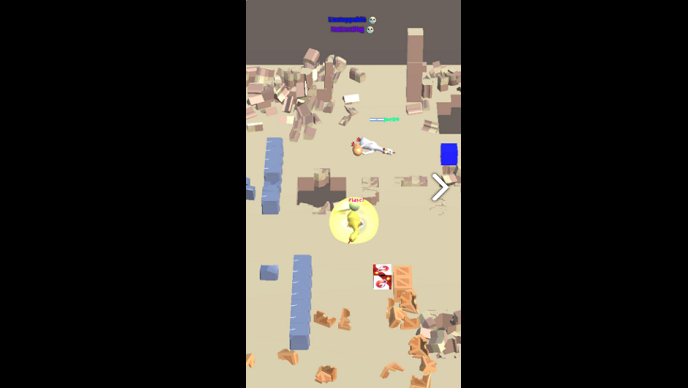 Developer: Jericho Games!
Country: China
Platform: Windows PC
Nominated by: Indie Prize judges
With the organic combination of explosions, destroyable maps, and the flying mechanic. we have created an unprecedented crispy game experience. With the unique physics simulation instead of animations, our characters are vivid and amusing.
The Fifth Great Invention
Developer: Winterflu/Chengdu EBSS MDT InfoTech Ltd., Co
Country: China
Platform: iOS
Nominated by: Indie Prize judges
Through a line of code, several character encoding, history shines through the screen just a fingertip away. The Fifth Great Invention is an original space puzzle game based on mortise and tenon. The core element of the game "mortise and tenon," first seen in hemudu culture 7000 years ago, is the essence of Chinese furniture and the basis of Chinese architecture. The game selects nearly 70 kinds of classic tenon shapes and sets up 22 chapters. The carrier spans multiple ages, including furniture, players, decorations, and architecture, which intuitively reflects the essence of wood art that has gone through years and become new.

Variables
Developer: Asteriod Game Studio
Country: China
Platform: Windows PC
Nominated by: Indie Prize judges
We created this unique single player game as a combination of tower defence and roguelike. Come and create your maze, build your turret, defeat the invaders, and save the world! Features:·Complete control of the Maze: construct the maze with caution. During the game, you will gain many different maze pieces. Gain the best advantage for your turrets by carefully placing the pieces.·You will gain many attachments that can improve your turrets in different dimensions. And after defeating powerful elite invaders, you will get System Plugins that can empower your entire defense system.·Want a bigger challenge? Want to truely defeat the invaders? The challenge plugins will be your best helper if you can overcome the difficulties they bring.
Second Life
Developer: Wingjoy Games
Country: China
Platform: iOS
Nominated by: Indie Prize judges
The game is very easy to play and with no graphics, but the experience is great. Players will experience different but realistic lives in very short time.
Sniper Rust VR
Developer: Zatun
Country: India
Platform: VR
Nominated by: Indie Prize judges
G2 Fighter
Sniper Rust VR is the first-of-its-kind, sharpshooting experience for Virtual Reality devices. It puts players directly behind the scope of a skilled marksman in this incredibly realistic, first-person sniping experience.
In Sniper Rust VR's single-player campaign, you play as a highly-skilled hired gun, employed by a covert agency, called upon to put your sniping skills to the test. You're pitted against an armed militia global uprising in this 18-level, heart-pounding globe-trotting adventure that is guaranteed to deliver plenty of thrills and excitement. As you navigate your way through four diverse, photorealistic environments, face off against unique enemy AI including undercover snipers, air assaults, and other hidden traps! Keep your eyes on the prize and your aim steady!

G2 FIghter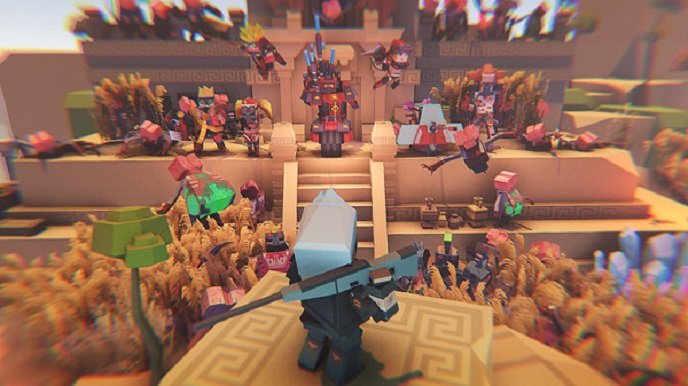 Developer: HeyBox Interactive
Country: China
Platform: Windows PC
Nominated by: Indie Prize judges
G2 FIGHTER is a top-down shooter game with lots of role playing contents. We are not planning to just throw players into an empty and unfamiliar world. Instead, there will be a main story line that leads to different endings by different decisions, along with many other side quests and random events. In the game, you play as the main character – Bourne Pierron – a genetic enhanced agent of a secret organization called G2, but also being well known by common folks as a famous bounty hunter. You will join an epic battle between mankind, machines and zombies. You will discover the secrets of the wasteland. You will dive into the ruins of the old world to search for legendary gear built with ancient technology. You can even have your base and army. It's your call to be what ever you want to be (as long as we made those contents…..). Will you be an agent loyal to the authority or being a simple bounty hunter killing for money? A conqueror of the waste land or an adventurer living for exploring? It's your decisions to make.
Lost Paper Ball
Developer: Chuangmeng Studio
Country: China
Platform: Android
Nominated by: Indie Prize judges
It is a relaxed casual break-through decryption game, super simple intuitive operation, smooth and fun game experience. Enter all kinds of world adventure, explore the lifeline of the regiment, break through many obstacles, help the regiment to return to reality! A crack suddenly appeared in time and space, and the group that was playing soy sauce was sucked away. The regiment is lost in time and space, the regiment has to complete the exploration in the various worlds of time and space to return to the real world (the expedition in the course of the regiment actually found their own life mystery). Can you lead a lovely regiment back to reality by breaking through the time tunnel?
Life Gallery
Developer: IdleDream Games
Country: Taiwan
Platform: iOS
Nominated by: Indie Prize judges
"One Painting, One Story, One Method" is the idea to go through the whole game. Each painting represents a piece of story that has happened to the character. By solving the puzzle in each level, player will have the opportunity to understand more and more of what has happened to our character. We expect the players can understand the world as our character sees it.
A Di Si Qi Yue
Developer: FLA Game Studio
Country: Taiwan
Platform: iOS
Nominated by: Indie Prize judges
The new TCG of Satanic Doctrine, is a new form card game designed specifically for mobile phones through a straight combat board, so that playing one-handed makes it so you can also enjoy the fun of the game. In the game, players can use a variety of different effects of biology and spells so that their army continues to advance, knocking down their opponent!
Legend of Zobin



Developer: Staring Abyss
Country: Iran
Platform: Android
Nominated by: Indie Prize judges
In the world full of mystery, his head crawling with questions , our little prince Zobin embarks on an adventure of self-discovery. On his journey ahead, he faces different challenges where he has to choose, learn, seek, believe, and dream. Explore the planets, solve the puzzles he encounters, find solutions, and help him reach the answer he seeks and uncover his destiny.
Barking Block
Developer: Gu
Country: China
Platform: iOS, Android, Windows PC, Nintendo Switch
Nominated by: Indie Prize judges
Barking Block is an adventure game that combines puzzles and sandbox play. The Doggys in the maze-like 3D levels. Players need to skillfully use switches & traps, and use strategies to wipe out monsters. Players can create their own levels with the Creator Mode in the game, and upload to all players to challenge.
Be sure to come back next tomorrow as we highlight even more of the Indie Prize Asia finalists!
GameDaily Connect Asia 2019 will take place in Shenzen, China (November 10-12). You can register right here.