The Indie Prize submissions from Asia span East and Southeast Asia. Whether you're interested in good, old-fashioned rhythm games or with the draws of platforming, you're going to there's something for everyone in this list of nominees. We've previously covered Indie Prize finalists from other regions, and we invite you to view the Latin American Indie Prize finalists as well.
Art Inc
Developer: PIXIO Limited
Country: Hong Kong
Platform: iOS, Android
Nominated by: Indie Prize judges
Ever dreamed about building your own gallery? Maintaining and curating it, picking out which exhibits to show to the public? Achieving fame and fortune, making billions and becoming a museum billionaire tycoon? You can do exactly that (and more!) with Art Inc – let your wildest art gallery dreams come true! Climb to the top of the world and show off your unique exhibits and world-famous artifacts for everyone to ooh and aah at. Go for gold, strike for riches – bathe in cash!
Start as a no-name gallery and level up to become the most epic, first-class, famous place to be. Bid at celebrated auctions to buy famous artifacts only billionaires can afford: from Ancient Egyptian Mummies, Rare Gold Pieces, Science Fiction Alien UFOs to Prehistoric Dinosaur Fossils – collect them all!
Pocket Plants: Focus
Developer: Shikudo
Country: China
Platform: iOS, Android
Nominated by: Indie Prize judges
Addicted to your phone? Having trouble putting it away? Let Focus help! Pocket Plants: Focus is a simple and relaxing game to help people stay away from their phones, and focus on the important things in their life.
Here at Shikudo, we focus on building games to help players improve their lifestyle. We already have 3 titles on fitness games in the market, we use fun and rewarding game contents to encourage players to walk more every day. In 2016, we brought Pocket Plants (also a fitness game) to Indie Prize and it made to the finalist in the best game design category, it was very well received by the players around the world and was picked as the Editors' Choice in Google Play. This year, we are introducing Pocket Plants: Focus, to help players beat phone addictions.
Metal Revolution
Developer: Next Studios
Country: China
Platform: PC
Nominated by: Indie Prize judges
Metal Revolution is an easily accessible fast-paced fighting game in a cyberpunk universe. Unlike traditional fighting games, Metal Revolution lowers the entry barrier to a wider audience without massively complicated button combinations and focuses more on what's important for a fighting game——timing and reaction.
Idle Knight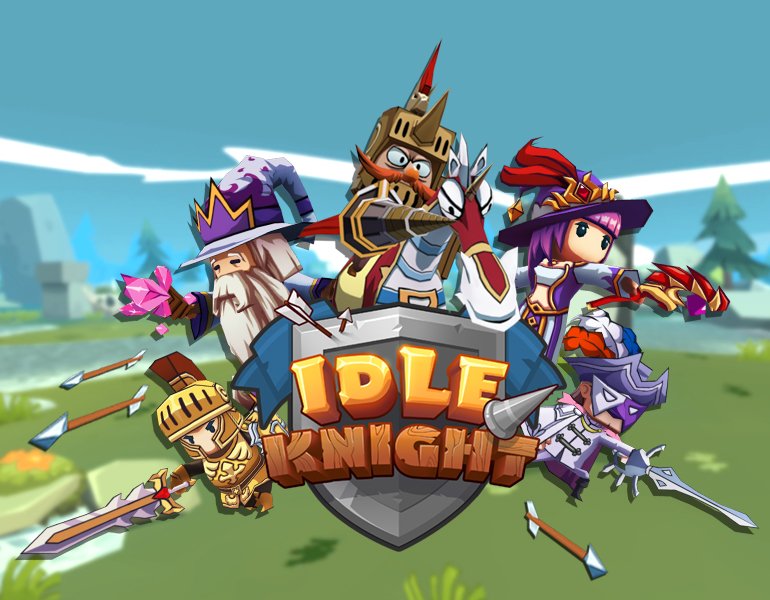 Developer: Codex7 Games
Country: China
Platform: iOS, Android
Nominated by: Indie Prize judges
Try the most comical idle game which is loaded with magic. A brave Knight is leading a team of heroes as allies to defeat the evil force of darkness. Master the camps strategically to gain an advantage in battle. Unleash dozens of skills and abilities with spectacular effects. With nonstop auto battle mode and auto upgrades, you can strengthen your teams line so as to conquer every inch of unchartered forest. Try now!
Bright Bird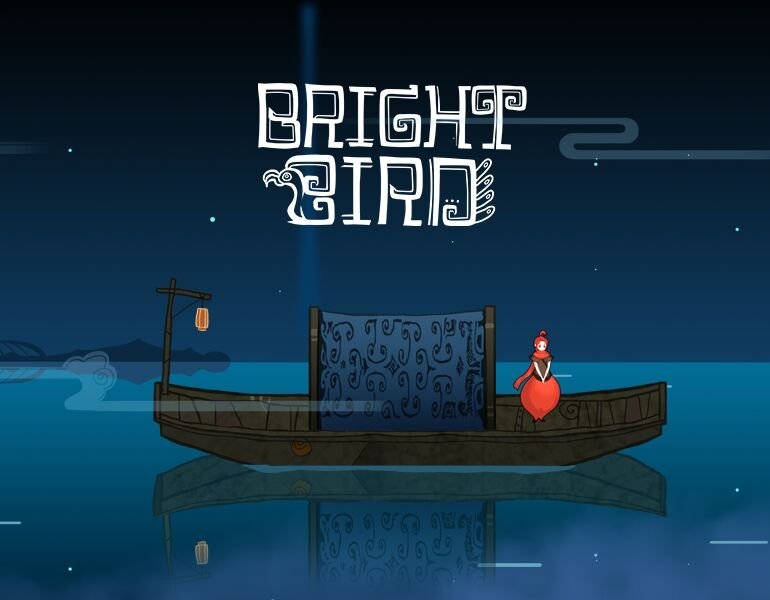 Developer: Six Plant
Country: China
Platform: PC
Nominated by: Indie Prize judges
Bright Bird is designed to be a seamless side-scrolling world full of challenging puzzles. Begin your exciting journey, find the bright bird to save the world!
Unheard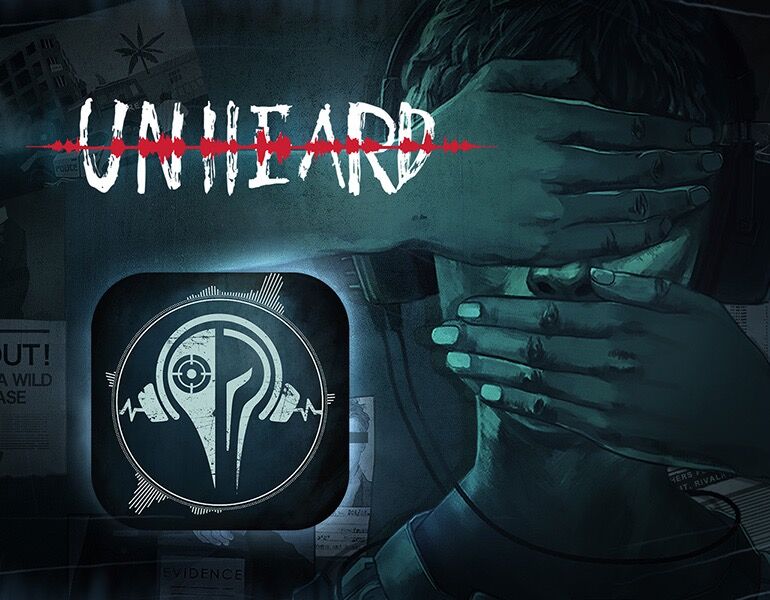 Developer: NEXT Studios
Country: China
Platform: PC, Mac
Nominated by: Indie Prize judges
What if you could hear every word spoken at the scene of a crime? "Acoustic Detectives" wanted for testing our new device! Return aurally to crime scenes and use the voices you hear to identify potential suspects and solve the mysteries. What is it that's connecting these seemingly unrelated cases?
Eastern Exorcist
Developer: Wild Fire
Country: China
Platform: PC
Nominated by: Indie Prize judges
Eastern Exorcist is an action game where you control the protagonist to kill demons and monsters.
Blind Spot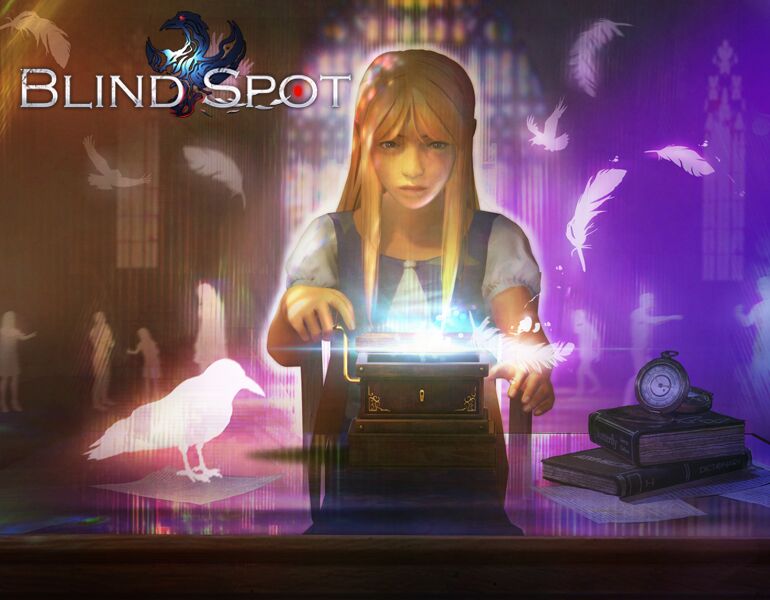 Developer: Unlimited Fly Inc.
Country: China
Platform: VR PC, console VR
Nominated by: Indie Prize judges
Blind Spot is a VR adventure game. Waking up alone in the storeroom, the player finds the mansion he has been living with his father and younger sister is somewhat different from it use to be. The text message from the mysterious number makes him even more confused. The player must solve various puzzles all over the room in order to proceed, and explore every detail of surroundings to find what really happened. Eventually, he will confront himself, and mend the relationship with his father and especially his sister.
Kelipot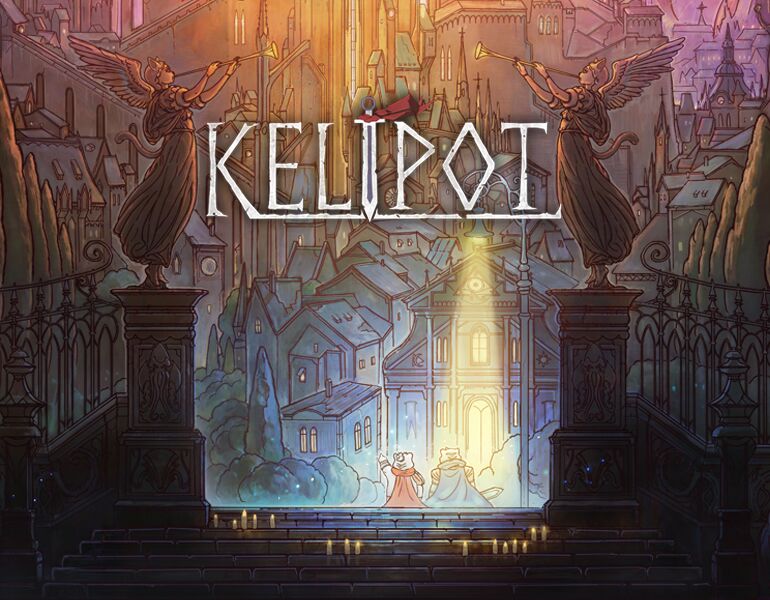 Developer: Unlimited Fly Inc.
Country: China
Platform: PC
Nominated by: Indie Prize judges
A mysterious plague has devoured the ancient town of Celephais. As the brothers set out to investigate, they found themselves lost and separated amidst the corpse-strewn ruins. What decisions will Abel have to make, now that his brother has fallen into the clutches of madness?
Kelipot is a side-scrolling rogue-lite game featuring a rich storyline, presented in a detailed, entirely hand-drawn 2D style. This journey will take you through every corner of the fallen town, even to the Celephais of other worlds and timelines. The tale has yet to be told, discover and unveil the truth buried within!
Classic 2D side-scroller with rogue-lite elements bringing a unique gaming experience.
Vibrant characters brought to life with hand-drawn frame-by-frame animations!
No repetitive grinding, the story takes the wheel. Every new discovery will empower you, be that finding a secret or winning someone's favor.
A gripping plot from start to finish. A moving and entertaining experience is our aim.
Face wave after wave of dazzling barrages. Dash! Jump! Give it your all to take down every adversary standing before you!
Stylish staging and epic boss battles. What drove everyone to fall into madness? Only by defeating them will you find the answer.
Collect a variety of items, each with their own function. See if you can make the best use of them.
Every vivid detail brought out by a polished art style.
"Is he friend or foe?" The choice is in your hands. Different paths will lead to different outcomes, every run is a new beginning. Be bold and try all the possibilities.
Every rune features something unique. Collect and activate them, they may change your gameplay experience for an entire run. There's bound to be one to your liking.
Accompanied by a cinematic soundtrack, immerse and lose yourself within.
Paper Dolls Original
Developer: Beijing Litchi Culture Media Co. Ltd.
Country: China
Platform: iOS, PC, PlayStation 4, Nintendo Switch, Xbox One
Nominated by: Indie Prize judges
Paper Dolls Original is a first-person horror adventure game with a background in Eastern culture. A depressed patient, Yang Ming-Yuan, was in a car accident and separated from his daughter. When he awoke, he found himself in a deserted ancient mansion of the Qing dynasty. To find his daughter and escape from this place, Yang Ming-Yuan must explore the gloomy mansion and reveal its secrets.
Pocket Family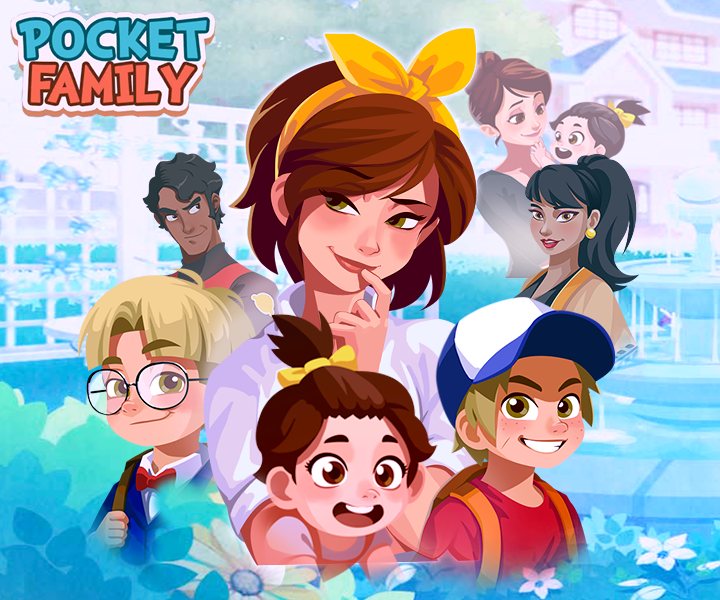 Developer: Kooapps
Country: Philippines
Platform: Android
Nominated by: Indie Prize judges
Solve fun & challenging blast puzzles in route to cleaning, fixing, and decorating an old mansion. Along the way, unlock unique characters with rich storylines and special puzzle-solving abilities. Customize your dream home and fill it with a cute and fun cast of characters — your own Pocket Family!
Rhythm Fighter
Developer: echo games
Country: China
Platform: PC
Nominated by: Indie Prize judges
Rhythm + Action + Roguelike!
Rhythm Fighter is a music, scroll, beat'em up, roguelike game.
Players need to move and fight by following the music rhythm, to defeat mad vegetables and save the earth. In the game, players often cannot help but nod and shake their legs with the music rhythm, and feel a unique kind of experience of "fighting like dancing".
Explottens
Developer: Team: Explottens
Country: Pakistan
Platform: iOS, Android, PC, Mac
Nominated by: Indie Prize judges
Explottens is a heart pumping, hair raising, pawtastic shoot 'em up that follows K.I.T the pilot and his band of misfits as they zip, boost, and shoot through the sky, battling the ferocious felines known as K.L.A.W!
If any of these Indie Prize finalists have caught your interest, be sure to visit our other write-ups of finalists from different regions for the upcoming GameDaily Connect USA event. Join us in Disneyland from August 27-29 for panels, networking and more.