The Indie Prize submissions from Europe are from Eastern and Western Europe for this GameDaily Connect USA. Whether you're a fan of puzzle games, multiplayer mobile games or even shooters satirizing social media, there's a little something for everyone from this year's Finalist pool. We've previously covered the Latin American Indie Prize finalists, and will continue to introduce you to the other stellar nominees as we draw closer to GameDaily Connect kicking off on August 27.
Sol Invictus
Developer: Munzesky Games Studio
Country: Serbia
Platform: PC
Nominated by: Horizon Conference
"Sol Invictus" is a story driven 2D point and click adventure game set in a seemingly utopian future of our solar system. This world of authoritarian government and corporate machinations is in an over a decade long war with a rogue A.I.
The story follows a technician and crew member of the spaceship freighter "Ortana" who, through a chain of unfortunate events, falls into a web of government conspiracies and corporate intrigue that takes him across the solar system.
The game features dynamic game-play, large number of unique locations and vivid characters, stylized in a soft retro look with a constant side view perspective, giving homage to the golden age of video games
Zombie Smash
Developer: Yayy
Country: Lebanon
Platform: iOS, Android
Nominated by: Digital Games Conference
Zombie Smash is an endless runner addictive casual game where your goal is to smash as much zombies as you can. It has power-ups and a garage as well.
The Serpent Rogue
Developer: Sengi Games
Country: Ukraine
Platform: PC, Mac, PlayStation 4, Xbox
Nominated by: Games Gathering
The Serpent Rogue is an innovative sandbox game set in the Middle Ages. Craft potions, tame beasts, and either kill or cure settlers with your mastery of the alchemical arts.
Foxic Adventure
Developer: Dmytro Zavora
Country: Ukraine
Platform: iOS
Nominated by: Indie Prize judges
Foxic Adventure is an adventure console-like game for kids built to work on a mobile platform. Has amazing locations. You can run, swim, and engage in other mechanics via a very smooth, touch-based control system with 4 different game mechanics and high-quality cutscenes.
Lost in Sky: Violent Seed
Developer: Lost In Sky Team
Country: Republic of Moldova
Platform: PC, Mac
Nominated by: Indie Prize judges
Lost in Sky is an atmospheric action platformer, where the player has one of the two characters with unique abilities to control. Combine the heroes' abilities in the most effective way and seize the right moment to grab control over the relevant character to overcome challenges, solve puzzles, and squash hordes of monsters.
The main characters are members of the warrior caste of the future humankind. Soldiers' goal is to fight against the hordes of mutants threatening the population of the City, core of the great spaceship ARK. You can rely only on your loyal partner!
Cooperate with the partner to coordinate your actions, explore the planet-spaceship's labyrinths, destroy horrible monsters, and complete unique level-specific tasks! With the breathtaking story, extraordinary puzzles, retro futuristic style, and bosses that scare the dear life out of you, you will find the atmosphere of a great old-school action game surprisingly authentic.
PROZE: Enlightenment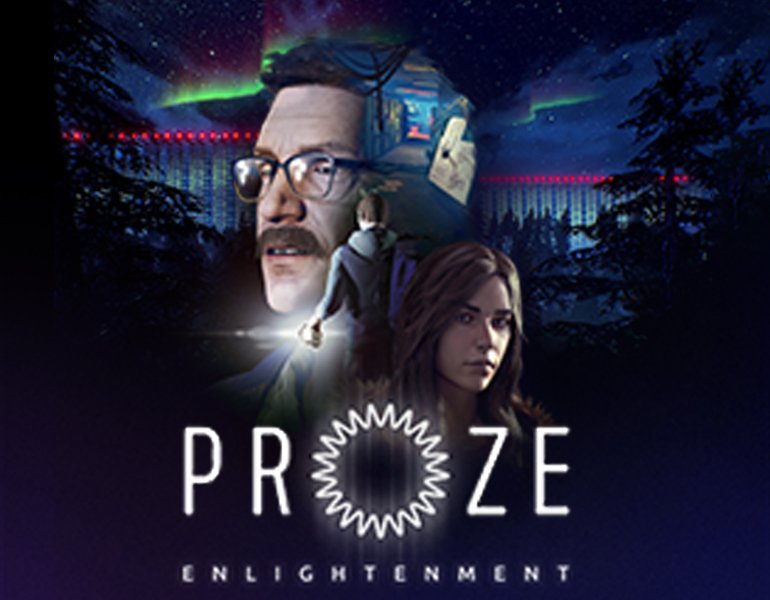 Developer: SignSine
Country: Ukraine
Platform: PC VR, Console VR
Nominated by: Indie Prize judges
PROZE is a VR puzzle adventure set in both past and present. It's a story of friendship and duty, fear and dignity of the people facing the Soviet government and its echoes. Explore a Cold-War era military research facility, deal with the anomalies, solve the puzzles, and find out the answers.
60 Parsecs!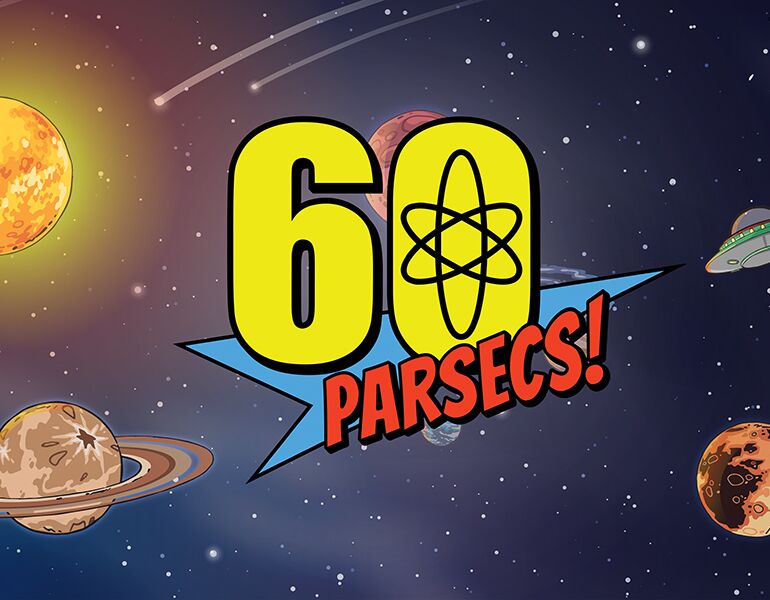 Developer: Robot Gentleman
Country: Poland
Platform: PC, Mac
Nominated by: Indie Prize judges
60 Parsecs! is an Atomic Space Age adventure of scavenge and survival. Keep your crew alive and ready for action. Make difficult choices, face soup shortages and other horrors of outer space. And maybe reach your destination. Or not.
Commander '85
Developer: The Moonwalls
Country: Poland
Platform: PC, Mac
Nominated by: Indie Prize judges
Commander 85 is a sci-fi thriller about a birthday present that changes the lives of the characters forever, disturbing the peace of the Chicago suburbs. Together with a group of friends and a crazy scientist, you'll try to end the Cold War, and find out the truth behind the Roswell incident…
Futbol X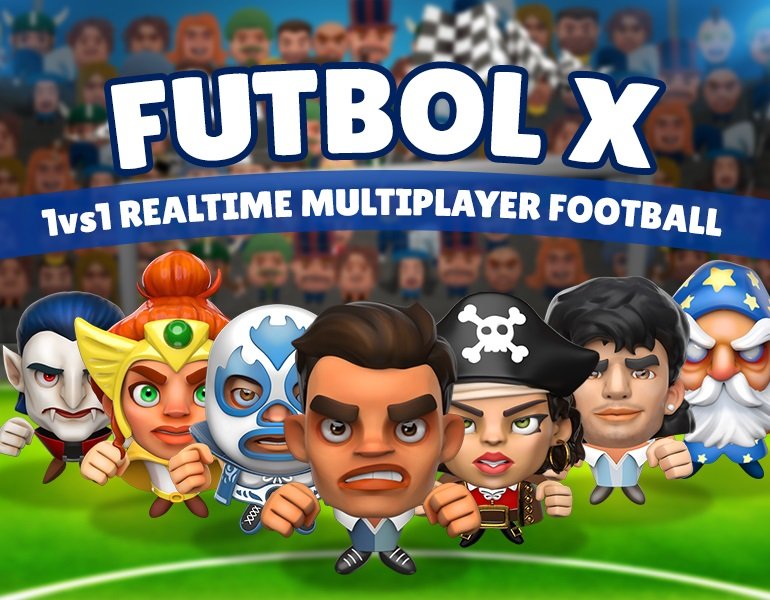 Developer: Gamester
Country: Turkey
Platform: Android
Nominated by: Indie Prize judges
Futbol X is an online multiplayer football game where fans get to challenge friends and strangers in quick, 1v1 football matches in real time.
Playbook
Developer: Webelinx
Country: Serbia
Platform: Android, iOS
Nominated by: Indie Prize judges
Midva Games is bringing you a brand-new interactive story game – Playbook! What makes us different is the fact that we're offering you a unique playing experience with real choices and fun puzzles. Instead of a simple tap-based visual novel, you will get compelling interactive stories about the supernatural, betrayal, love, and friendship – all of which will take you to many different endings. Make decisions that really matter and along the way, find hidden objects, assemble torn pictures, look for differences between pictures, or pick a lock to open the secret drawer.
CityBattle | Virtual Earth
Developer: Rikor Games
Country: Russia
Platform: PC
Nominated by: Indie Prize judges
CityBattle – is a battle of thousands of cities for dominance. Become a battle robot pilot in the army of your virtual city in a free-to-play session-based MMOFPS on Unreal Engine 4. Participate in intense 5 vs 5 battles, upgrade your robots, play in tournaments, create different tactics and ultimately rule a virtual city or republic!
War Duels: Fire in the Hole!
Developer: Adore Games Studio
Country: Russia
Platform: Android, iOS
Nominated by: Indie Prize judges
War Duels: Fire in the Hole! is a turn-based tactical duel on IFVs in an alternate reality where Battleship meets Whack-a-Mole, seamlessly blending base building and real-time multiplayer.
The game features:
Tactical duels with friends – test your wits in combats based on a popular 'Whack-a-Mole' arcade game;
Competitive real-time PvP – conquer territories, take control over oil deposits, and wipe off your opponents;
Managing your own military base – run and upgrade it to build IFVs, recruit soldiers and mechanics, produce power-ups and modifications;
Calling for reinforcements – request more IFVs from your military base by air
Steampunk Idle Spinner
Developer: Airapport
Country: Ukraine
Platform: Android, iOS
Nominated by: Indie Prize judges
This is the flagship product of Airapport idle games. This game is about mad science and the exploration of steampunk worlds. The player starts in a workshop and all that is available at first is the ingenious money-making machine. Later, as more income is gained, engines, cogwheels, pumps, mines and other gear becomes available. Once the workshop is fully equipped, a portal appears, which lets the player travel to other steampunk worlds: Clockwork City or Floating Islands.
Hard Times
Developer: Radical Fiction
Country: Italy
Platform: PC
Nominated by: Codemotion Rome 2019
Hard Times is a 2D game of extreme urban survival during which you will have to put yourself in the role of a homeless person, struggling with all the challenges that daily survival poses in the great metropolis of indifference.
Cardpocalypse
Developer: Gambrinous
Country: Ireland
Platform: PC, Mac, Xbox, Nintendo Switch and iOS
Nominated by: Canadian Gaming Expo
Cardpocalypse is a single-player card game where you change the cards and the rules as you play, delivered within a charming school-based narrative. Join 10-year-old Jess and her friends on the worst day ever. Everyone in school is obsessed with 'Mega Mutant Power Pets', the hit card game based on their favorite show! A little too obsessed – the grown-ups have just BANNED the game. Uh oh.
At least you can keep playing when the grown ups aren't watching. But strange things are afoot as monsters from Power Pets start to appear in school. Time to challenge them to a game of cards to save your friends, the school, and maybe even the world!
Astrologaster
Developer: Nyamyam
Country: United Kingdom
Platform: PC, iOS, Mac
Nominated by: Indie Prize judges
Astrologaster is a story-driven comedy game set in Shakespeare's London. Take on the role of 'Doctor' Simon Forman and treat his patients using astrology.
From Head to Toe
Developer: Party for Introverts
Nominated by: Indie Prize judges
Gladiabots
Developer: GFX47
Country: France
Platform: Windows, Mac
Nominated by: Indie Prize judges
Gladiabots is a robot combat strategy game in which you carefully construct the AI of your robot squad and send them into the battle arena. Improve, refine and repeat until you outsmart all your opponents and friends online.
Shady Part of Me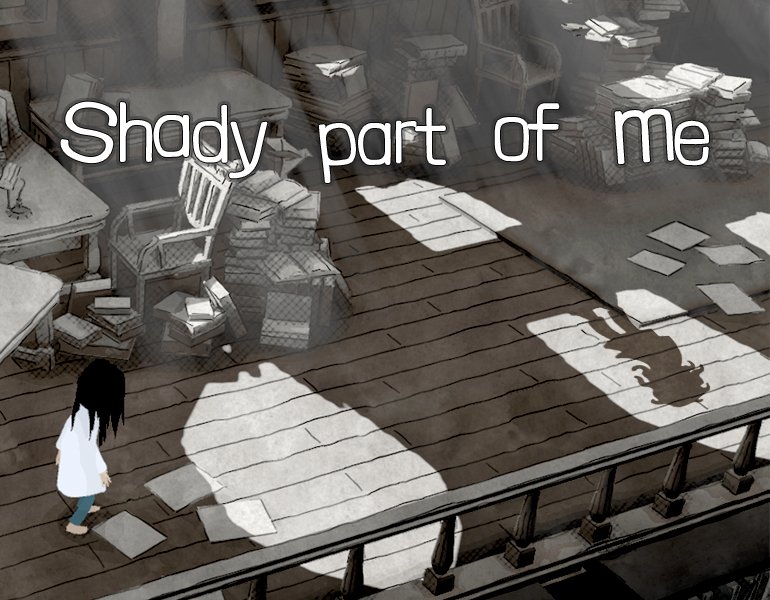 Developer: Douze Dixièmes
Country: France
Platform: PC
Nominated by: Indie Prize judges
Shady Part of Me is a puzzle game, where gameplay exists to serve narration. You will be invited to play as two little girls. One is the shadow of the other. One lives in a 3D world, but she can only move in shadows whereas the other is strictly contained within lit surfaces.
EdgeFlip
Developer: Lume Studio
Country: United Kingdom
Platform: Android, iOS
Nominated by: Indie Prize judges
Imagine living in a Rubik's cube world. A 3D puzzle world where every surface is a tile. Slide tiles and connect them in patterns to create paths and reach the goal. On the way, you will find keys to pick up and switches to press, rotating platforms, enemies that will block your way and traps galore!
Can you crack all the puzzles across the seven worlds of Edge Flip?
Nubla 2 – M, the City at the Center of the World
Developer: Gammera Nest
Country: Spain
Platform: PlayStation 4
Nominated by: Indie Prize judges
M, The City in the Center of the World is the second chapter of Nubla, a graphic adventure / puzzle-platformer that brings together the worlds of art, technology, and video games. It explores the works of the National Museum Thyssen-Bornemisza of Modern Art (Madrid, Spain) in an interactive story about self-discovery, memory, and identity, and on how frontiers make us refugees in a world that is not totally ours.
The Voice Inside
Developer: ADK Games
Country: Germany
Platform: PC
Nominated by: Indie Prize judges
The Voice Inside is a fully voice-controlled, psychological horror game, developed for a whole new voice-driven game experience. Choose between over 30 voice commands to navigate your character & perform actions to recover the light. Its accessibility functions also support handicapped players with motor disabilities.
Cosmic Top Secret
Country: Denmark
Platform: Android, iOS, PC, Mac, Web browser
Nominated by: Indie Prize judges
When 'T' grew up, her mother and father always kept her safe. But in secret they were also keeping the whole country safe. T 's parents were cold war warriors, clandestine operatives of the secret service arm of the Danish Army, fighting the Red Menace in a fantastic reality of double identities, top secret documents and coded signals. As true spies they kept their real identities hidden from the world. Even their own daughter. T was 39 years old before she stumbled upon the truth, and now she starts her own counter-espionage project in Cosmic Top Secret, searching for the truth in her family history.
Super Splat Dogs
Developer: Artax Games
Country: Spain
Platform: iOS, Android
Nominated by: Indie Prize judges
Super Splat Dogs will have you competing in multiplayer matches to rule over arenas in the form of urban parks and squares in the way dogs do best… splatting pee all around! The more surface you cover, the closer you get to victory. Each dog can be upgraded and uses 3 different special (and quite crazy) attacks. However, this is just half of the game: the other half is raising your cute and adorable dogs to keep them happy and improve their performance in battle. Super Splat Dogs brings instant fun and action to all those players looking for a "not so hardcore" multiplayer game on smartphones.