The Indie Prize submissions from Latin America encompass a variety of genres, platforms, and countries. From titles inspired by regional myths to sci-fi shoot-em-ups, there's a little bit of everything shown off here at GameDaily Connect. We'll be covering finalists from other regions in the lead up to the big event on August 27, so don't forget to check back later on in the week for more. Now, let's take a closer look at the finalists at Indie Prize from Latin America.
Atoms
Developer: Pale Blue Duck
Country: Mexico
Platform: iOS, Android
Nominated by: Gamacon
Atoms is an action-packed Space Shooter where you blast your way through hordes of Aliens and collect the atoms that they drop. This game can be an auxiliary for students aiming to learn about the Periodic Table of Elements, but it's also designed to be a fun experience for anyone looking for a challenge. Many games try to educate and fail to be fun. Atoms is fun, but it may fail to educate.
The Antimatter Kid
Developer: Cosmic Brew Studios
Country: Argentina
Platform: PC
Nominated by: Eva Cordoba 2019
The Antimatter Kid is a platformer where you have to overcome obstacles and puzzles. It follows the adventures of a boy and his favorite toy, while the child's imagination transforms the environment around him. A cardboard box can become a castle, a ruler or a bridge, and everyday objects take on epic dimensions.
Fate of Kai
Developer: Sunflower Game Studio
Country: Argentina
Platform: iOS, Android, PC, Mac
Nominated by: Indie Prize judges
Fate of Kai is a unique video game that mixes aspects of classic graphic adventures, innovative puzzles and it is presented entirely in comic book firm. The game tells a beautiful and profound story, and the player must be able to find a way to reach the end of the story by solving a lot of puzzles!
Anarkade
Developer: Pixelatom
Country: Argentina
Platform: PC
Nominated by: Indie Prize judges
Anarkade is a local-multiplayer 2D arena game that supports up to 4 players with pixelart graphics inspired by the arcade games of the 90s. We like to think about it as a mix between Super Crate Box and Unreal Tournament. The gameplay is a combination of fast-paced shooter action elements with solid platformer mechanics. The most distinctive features are:
Intuitive and familiar controls, easy to pick up and learn, whilst softening the learning curve to newcomers.
Advanced platformer moves, like double jumps, wall jumps and hanging from edges, add strategy options for experienced players.
Procedurally generated stages that make sense and are fun to play.
Balanced weapons, with very distinct gameplay styles, are randomly assigned to the players during the match which forces them to adapt their strategy constantly.
Ponpu
Country: Argentina
Platform: PlayStation, Nintendo Switch, Xbox One
Nominated by: Indie Prize judges
Ponpu is a deathmatch tournament-based fighting game with the twist of Bomberman-like battles. Challenge your friends and foes to deadly duels or participate in battle tournaments to figure out who the best bird is. This is a multiplayer party / online strategic fighting game with very peculiar characters and more than flashy powers.
Aniquilation
Developer: R-NEXT
Country: Colombia
Platform: PC, PlayStation 4 and other consoles in the future
Nominated by: Indie Prize judges
Aniquilation is a shoot-em-up game where your objective is to destroy all the nefarious structures and the enemies that are destroying the planets of your galaxy. You can play in couch coop mode through the game's story, or compete with your friends in the various VS modes.
Melody's Catharsis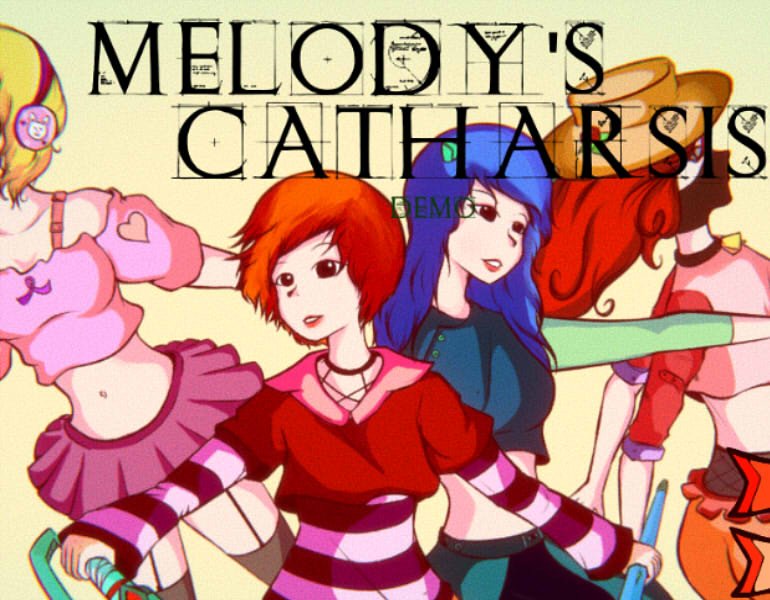 Developer: Luminathe Studios
Country: Peru
Platform: PC
Nominated by: Indie Prize judges
Melody's Catharsis is a 2D action-RPG where you play as Melody, a girl who must defeat enemies in procedurally generated dungeons. Buy and upgrade your weapons along the way, and discover the truth of Melody's world. There is also a multiplayer mode up which supports up to 4 players at a time.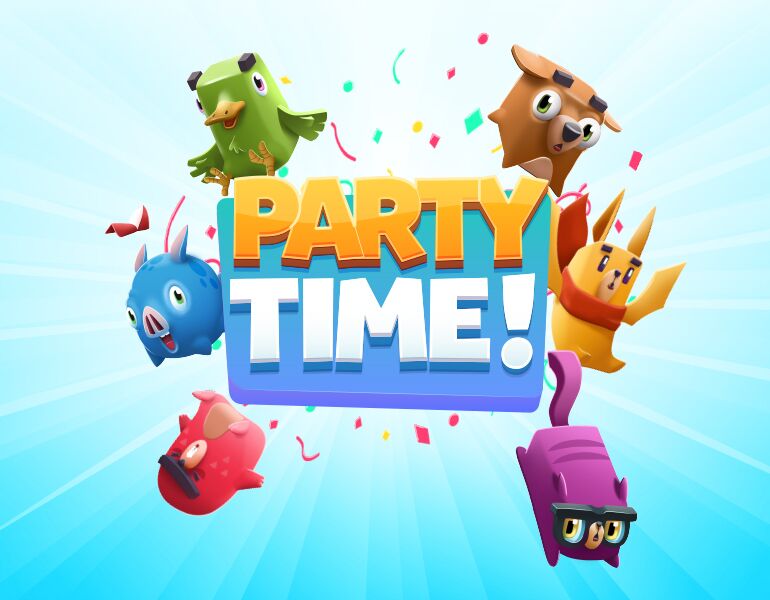 Developer: Hyper Team
Country: Argentina
Platform: iOS, Android
Nominated by: Indie Prize judges
Party Time is a free to play mobile game that brings players together to battle it out in series of minigames. You'll be able to play against friends or random opponents from all over the world, rising through the leaderboard and earning rewards. Our game has a very heavy social aspect, incentivizing players to compete for the best scores in a wide variety of fun mini-games. Jump into the action and become the ultimate party master!
PSG Football Freestyle
Developer: Hermit Crab Games
Country: Brazil
Platform: iOS, Android
Nominated by: Indie Prize judges
Put on a show of Freestyle Football alongside PSG Stars such as Neymar, Cavani, Mbappe, Buffon and many others to become an international idol! Collect cards, customize your style and evolve skills creating fantastic tricks to defeat your friends and opponents from all over the world in thrilling 1×1 multiplayer challenges.
Malavision: The Origin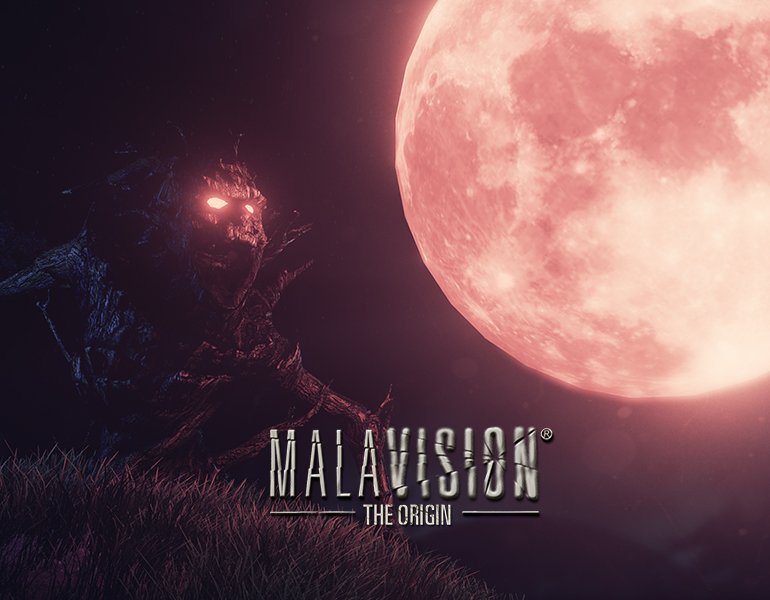 Developer: Warani Studios
Country: Paraguay
Platform: PC, PlayStation 4
Nominated by: Indie Prize judges
Malavisión is a Guarani legend spread throughout South America. According to the natives, witnesses, and victims, it's about a woman that shows up screaming harmfully in estuaries and hills in seek of outlanders who have gotten into her territories without permission. She's capable of disturbing reality as she pleases. The legend mentions a woman who killed her husband out of jealousy and that seven days after, her husband showed up as a ghost to enact justice in order to put his soul to rest. This is how he transferred his curse to her. However, maybe the reality was very different and much, much worse…
It's the year 2013. A politician runs away when he's successfully sued for corruption. He escapes to a private property located in the Paraguayan Chaco. As his assistant disappears, he decides to embark on a quest. What is awaiting him has existed only in imagination, myth and superstition. He must overcome all kinds of obstacles as a way to survive in this hostile environment, disturbed in time and space. Malavision: The Origin will offer up the terrifying origins of the Guarani myth and the basis of its existence. This game is the first Paraguayan game on the PlayStation 4, and it was declared to be of cultural interest by the capital city of Paraguay, Asuncion.
Sword Legacy: Omen
Developer: Fableware Narrative Design & Firecast Studio
Country: Brazil
Platform: PC
Nominated by: Indie Prize judges
Embark on a brutal re-imagining of the King Arthur mythos. Become Uther Pendragon, a vengeful knight aided by Merlin, the eldritch sorcerer, in search of the long-lost Excalibur. Survive intense turn-based combat in this tactical RPG as you travel the devastated land of Broken Britannia. Sword Legacy: Omen was the winner of the Best Game in the IndieX category at Lisboa Games Week in 2018.
Pigeon of War
Developer: Cosmo Game Studio
Country: Argentina
Platform: Android, PC
Nominated by: Indie Prize judges
Pigeon of War is an adventure-slash-racing game that allows you to relive the memory of those messengers who had to face incredible circumstances to fulfill their mission in the war.
Field Rivals
Developer: Indie Games Mexico
Country: Mexico
Platform: PC
Nominated by: Indie Prize judges
Field Rivals its a soccer video game based on cards and strategy. The objective remains the same: score goals to defeat the opponent. Unlike other soccer games, winning the game requires more than soccer abilities. It requires the right strategy based on teams and getting the right cards.
2028: An Epilogue of a War
Developer: Eleven Studios
Country: Colombia
Platform: PC
Nominated by: Indie Prize judges
2028: Epilogue of a War is a game inspired by the civil war in Colombia. It's a narrative platformer that takes place in a Latin American cyberpunk environment. The game has a strong focus on emergent, branching narrative storytelling.
Mosha Online
Developer: Mosha Games
Country: Mexico
Platform: Android, PC, web browser
Nominated by: Indie Prize judges
Mosha Online is a Fantasy, casual. All-In-One RPG tailored for you with love & kawaiiness. >> Heroes! Wake Up! Battle monsters, explore maps, conquer dungeons with your Guild, design your own canvas, and play with your friends!
Super Navecitas 2
Developer: ZYX Studio
Country: Argentina
Platform: iOS, Android, PC
Nominated by: Indie Prize judges
Super Navecitas 2 is a space shooter where all the elements are made with cardboard. The game tells the story of Cafard, a Martian cockroach, on his journey to Silicon Valley where the fate of both his race and humanity will be decided.
Lunch A Palooza
Developer: Seashell Studio
Country:
Platform: PC, PlayStation 4, Xbox One
Nominated by: Indie Prize judges
"Lunch A Palooza" is a fast-paced multiplayer party game, the goal is to be the last food standing. You must use special "attacks" to push other meals off the table, using food related items, whilst dodging endemic enemies, as well as making use of power-ups, and utilising traps to foil opponents. The dynamic stages are full of surprises, which will make you laugh, scream, and want to play again and again.
---
Be sure to come back throughout the week as we highlight even more Indie Prize USA finalists.