After a successful showing for the E3 Esports Lounge, Greenlit reprised the event at this year's San Diego Comic Con at the Marriott Marquis Marina in San Diego. Approximately 750,000 people tuned in over the course of the four day event, in addition to those fans who stopped by the lounge to hang out in person, and helped to raise $20,000 for Extra Life and St. Jude's charities.
"The official Comic-Con Esports Lounge was a huge success during its inaugural year," explained Bryan Dawson, Head of Esports for Greenlit Content. "Attendees were able to play a plethora of games on PC, Xbox One, and arcade cabinets. They also participated in daily tournaments to win prizes from Microsoft, HyperX, Team Liquid, and Arcade1up. It was a great accent on the 50th anniversary of San Diego Comic-Con."
The SDCC 2019 Mixer stream was dedicated to fundraising for Extra Life, a charity that invites gamers around the world to play games and raise money in support of their local Children's Miracle Network Hospital. The SDCC Twitch stream, on the other hand, was dedicated to raising money for St. Jude's Children's Research Hospital. State Farm donated $15,000 to benefit both charities, as well.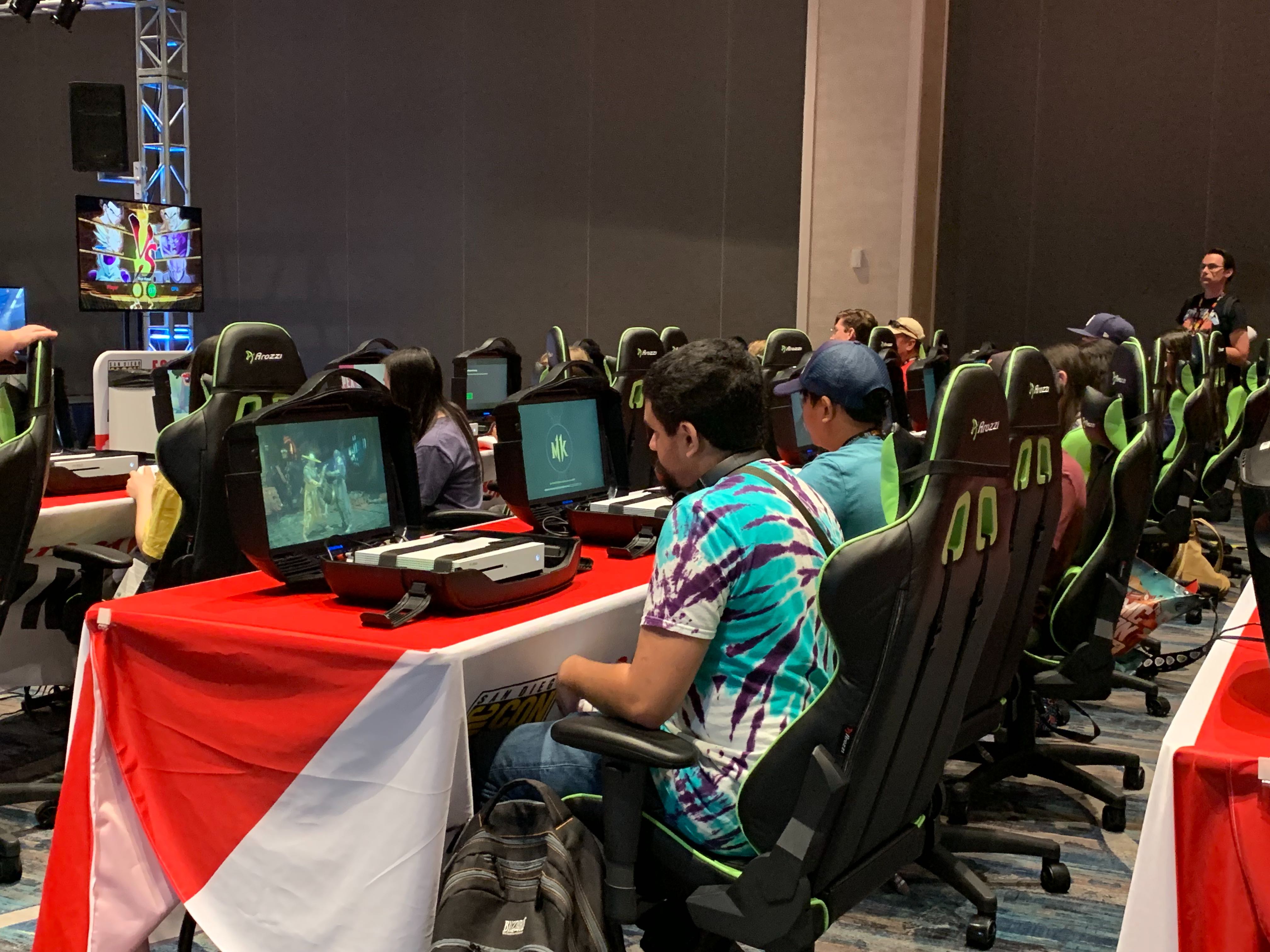 "The energy, on-site and during the four days of live streaming on the official San Diego Comic-Con Mixer page, was inspiring," said Lou Adducci, Director of Community for Extra Life at Children's Miracle Network Hospitals. "Being able to celebrate Extra Life and Children's Miracle Network Hospitals during the 50th anniversary of SDCC alongside Team Liquid, Mixer, State Farm, ReKTGlobal and its branches, Greenlit Content and Shacknews, was an amazing experience. Our community thrives in spaces where positivity dwells, and it was here in full force. We only see this event growing, adding to the Comic-Con experience for years to come."
The lounge was operating at near capacity the whole weekend, according to Greenlit, with thousands of fans stopping by on a daily basis to check out Xbox Game Pass games and Alienware Area 51 computers. Greenlit hasn't said where it will be bringing the Esports Lounge next, but it's clear that audiences are engaged and excited about what Greenlit is bringing to its event-specific streams.
Disclosure: Greenlit Content, which is owned by ReKTGlobal, is GameDaily's parent company.