Shardbound is a collectible card battle tactics game that came out on Steam early access back in 2017. Originally developed and published by Spiritwalk Games, it sat quietly for the last six years, attracting a few players, but not setting the world on fire. Now the game has been acquired by a company called Bazooka Tango, which plans to "breathe new life" into the game, by giving it a Web3 kink.
Bazooka Tango's founder and CEO Bo Daly says the game deserved more success in its day. "It was a bit of an unfinished project," he says. "It's an established game and had a small community, but it never got to fulfill its original potential."
Partly funded by a Kickstarter campaign, the game's early access numbers didn't hit the mark. "Startups are hard, and game industry financing can be really fickle," says Daly, whose previous work includes co-founding mobile gaming company Super Evil MegaCorp (Vainglory). "They got it into early access, and saw some good numbers but it wasn't enough to get them the resources that they needed to complete the game."
Sustainable audience
There are clearly pros and cons to glomming onto a pretty old game – one that essentially failed to attract a sustainable audience – to launch a Web3 property. Daly says the game's reputation among its fans is worth something, but the fact that the product is already built is a major cost saving.
"How do you get triple A quality games out on a startups budget?" he says. "I've seen game art get rebooted, you know, six or seven times on a project, and it's massively expensive. When you're building art and IP, you're spending a lot of money ahead of any market validation."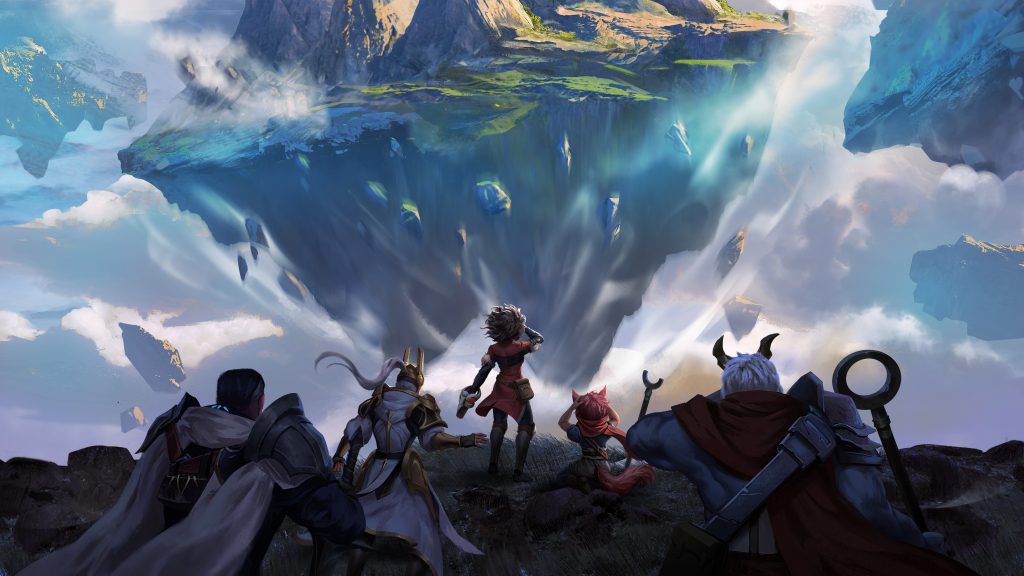 The plan is to use much of the game's lore and art, and to tweak gameplay to bring it up to date and to add blockchain elements too. Collectible card games are the go-to genre right now for companies tilting at Web3's uncertain opportunities. Having one that's essentially ready to go is an obvious advantage.
"This IP is beautifully crafted," he says. "It's textured and nuanced. We can do interesting things with it, including adding a blockchain component that creates ann experience of being able to trade and swap cards and hunt out and build the exact deck that you want, being a little bit less reliant on loot box mechanics. We want to take what is one of many collectible card games and make it feel a little bit more tangible by using the blockchain piece and treating these things as proper collectibles"
He adds: "I think [Web2] card games often don't feel tangible, because you have unlimited quantities of everything. It feels like the world is changing, and gamers are looking for different ways to play than loot boxes, and for ways to monetize their digital collectibles."
Blockchain APIs
Bazooka Tango recently announced that the company has teamed up with Immutable, which offers "end-to-end Web3 solutions" according to its website, including blockchain APIs, NFT minting tools, and in-game transaction solutions.
"They are the technology experts that let us focus on the game," says Daly. "They can accelerate us to market. With Web3, there are a lot of things to mess up, and we have never made a Web3 game before. Hubris is a very dangerous thing that we try to guard against. So we've found a partner that fits perfectly.
"Immutable are willing to help us make the technology piece really just recede into the background. For us, the game is the thing that we want people to be talking about, while Immutable are working with us to unlock new experiences that players haven't been able to enjoy before."
Announcing the deal with Bazooka Tango a few weeks ago, Justin Hulog, Chief Studio Officer for Immutable said the partnership "signifies a new chapter for Immutable Games and an exciting time for the game industry as a whole. Shardbound is the perfect game to bring our vision to life – making games that are fun to play and puts players first."
NFT upgrades
Daly says he wants the rebuilt Shardbound to be able to work for players, and for the company, as a blended Web2 and Web3 experience. "We're still working on the details but I think you'll see players earning cards through regular gameplay loops and tournament drop systems. There will be some randomization, but that will seed collections that players may want to upgrade with NFTs so they can deal and trade with other players in the market."
The company says it also wants to focus on Shardbound's battle tactics, so that the game is more in-depth than a straight card collector. "Shardbound is an incredible game that harkened back to some of the tactics games and CCGs we love personally," says Daly. "We have always been game industry disruptors and fundamentally make our decisions about new technologies based on whether or not they will benefit the player. We truly believe that Web3 offers the next leap in enhanced player experience that hasn't been fully realized yet, and it's our mission to get it right."
Shardbound is aiming for a public beta later this year. You can find out more here.