Every year, hundreds of thousands gather in Cologne, Germany to celebrate the best and latest in gaming. As the industry prepares for Gamescom in 2019, the event is looking to be bigger than ever this year. Between various live performances, video game trailers and reveals, games to play and compete at, Gamescom 2019 is looking to be more worthwhile than ever for gaming enthusiasts the world around.
Looking Back Through Gamescom Past
Gamescom has enjoyed growth year after year as notably far back as 2010 when 254,000 people attended the show according to a report following Gamescom 2018. Though the largest spike was between 2012 (275,000) and 2013 (340,000), Gamescom has seen more and more people come through the Cologne Trade Fair, setting a record of 370,000 people at Gamescom 2018. There were 1,037 exhibitors from 56 countries around the world sharing new games, media, tech, and gaming community projects.
What keeps people coming back in more and more multitudes? Well, it helps that as gaming and its popularity around the world has continued to connect and entertain us, Gamescom has continued to grow its offerings in the venue. Competitive, mainstream, indie, and genres of all types are supported by greater events year after year. In 2017, German Chancellor Angela Merkal even opened Gamescom, just to give one an idea of how important the show has become to the region and on the world stage.
How Does Gamescom Top 370,000?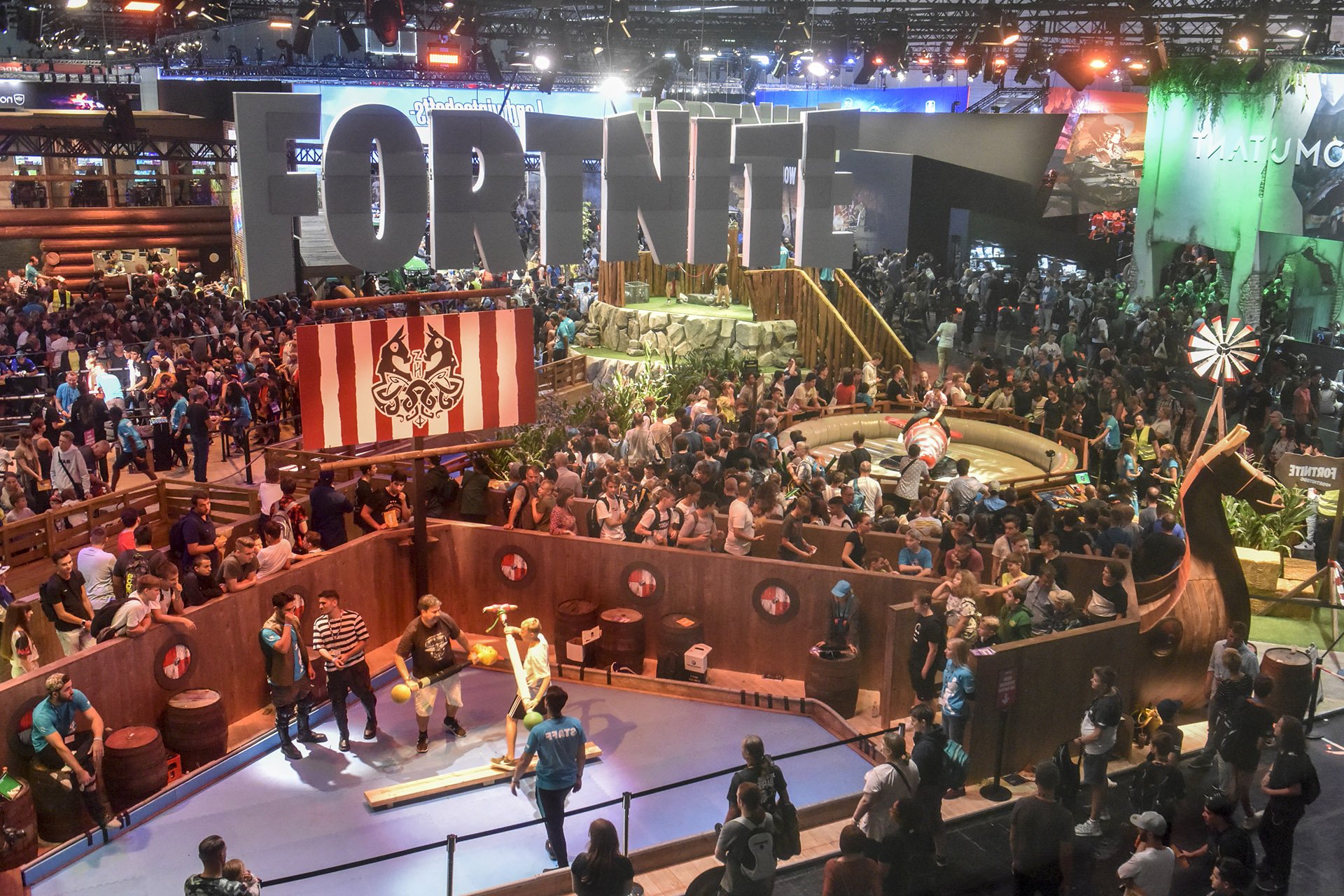 With a great deal of clout behind it and continuing excitement in gaming around the world. Gamescom has no reason to slow down. There's a lot of good things coming that cater to fans of all types in the gaming sphere. News from the likes of Cyberpunk 2077 by CD Projekt Red and Death Stranding from Kojima Productions is expected to appear during the event.
In addition to that, The Game Awards presenter Geoff Keighley has also gotten involved with Gamescom 2019. Following the success of The Game Awards, Keighley is hosting an announcement show called "Gamescom: Opening Night Live". With Keighley's pedigree for production, Gamescom: Opening Night Live should at least be a spectacle to say the least.
So What's New To Experience At Gamescom 2019?
Outside of Keighley's show, there's plenty to go around for new content at Gamescom 2019, the hard workers at the Cologne Trade Fair and game – the German Games Industry Association have expanded the floor to allow for a slew of new fun activities. Notably, there's the Gamescom event arena this year. Esports have taken up a major part of attention in the world at large and Gamescom aims to bring viewers a slew of enjoyable gaming events and competitions.
Notably, Riot Games Premier Tour is set to have its finale at Gamescom. This seasonal event hosts the best League of Legends teams from the German, Austrian, and Swiss region, competing for not only the final award of the 2019 Summer Cup, but also the chance to represent the region on the European stage of competitive LoL. Star teams like BIG, SK Gaming Prime, mousesports, and more will be putting it all on the line at this major event at Gamescom in hopes of representing the best the region has to offer on the world circuit.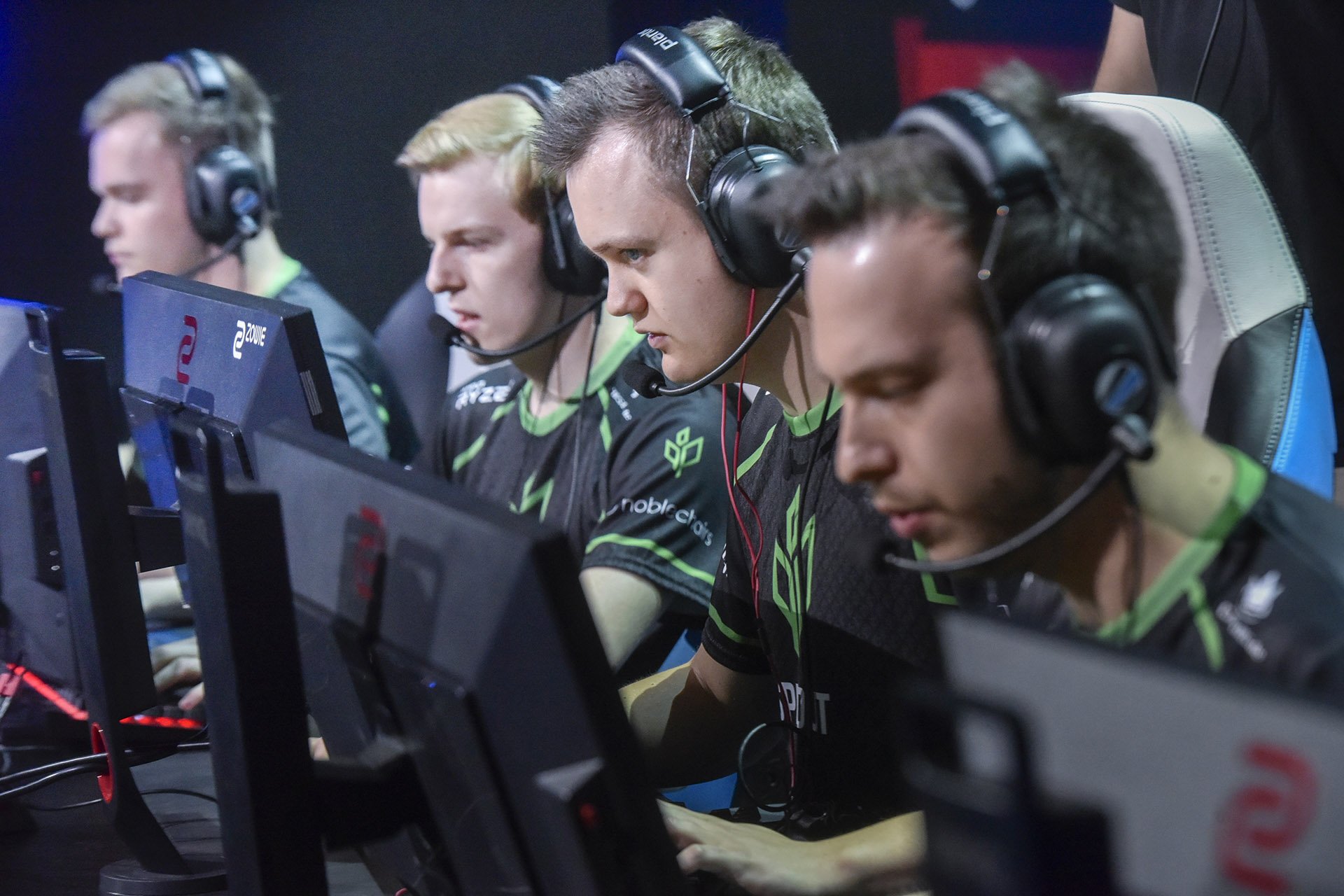 Competitive gaming isn't the only thing getting a major highlight at Gamescom 2019. The Gamescom indie village also makes its debut this year. Indie games have become a wholesome part of the gaming experience where titles like Hollow Knight, Crypt of the Necrodancer, Ori & the Blind Forest, and so much more have captured our hearts and given us more than ample distraction outside the mainstream affairs. Gamescom 2019 is giving these titles a stage with the indie village in which developers from the world around will be showing off their latest passion projects.
From retro-styled games to all-new artistic endeavors, and from shoot-em'ups and RPGs to music and rhythm games and more, the indie village will play host to a wonderful cornucopia of new ideas and creations.
There's plenty more to explore at Gamescom 2019 between live music, new game reveals, sporting events, and the wealth of gaming goodness that Gamescom always shares with its attendees. With competitive gaming, indies, an expanded venue, and plenty more to bring along for the ride this year, Gamescom 2019 is set to continue the trend of topping its previous year yet again.
Whether you go or watch the streams from home, Gamescom is making a growing case as an event that every gaming enthusiast needs to be a part of.