Facebook serves as a powerful cornerstone for advertising, offering access to gamers worldwide, best-in-class User Acquisition (UA), and the ability to convert and monetize efficiently through advertising. This can help create continued game growth for Facebook's partners as a priority. One of the ways they're fostering this is through motivation-led advertising creative.
The key to continued growth in games app advertising is user acquisition and audience expansion. But it can be tricky to know where to begin. Gaming audiences are vast and diverse, and many games advertisers face the challenge of finding new players in an oversaturated market. Similarly, ad creative approaches may not vary enough to motivate players to download a game. Changes and disruptions within the advertising landscape can also make personalization more difficult. One solution is to tap into gamer motivations.
Over the past few years, many gaming companies have been targeting their ad campaigns for the same group of audiences. This can slow their growth and makes it harder to achieve conversions, as they're all focusing on the same small group of gamers. So expanding beyond this overfished pond becomes critical to gaming companies.
Unlock potential with the Big Catch
In 2020, Facebook Gaming collaborated with 16 global gaming advertisers to build a creative advertising framework called the Big Catch. They discovered that by experimenting with different ad creatives based on player motivations, you can expand the pond in which you're fishing for new players. This was effective in converting different players in 100% of tests, and attracted and converted higher-value audiences(1). Big Catch digital ad creatives also had 26% higher Ads Quality Ranking than control creatives(2), meaning ads performed better in the auction and saw greater distribution at a reasonable cost. Let's examine some key foundations.
What motivates someone to download a game?
Motivations are about the player. What do they look for in a game? What makes them choose one game over another similar one? Is it the fact that it's more customizable? More social?
Gameplay is about the game. Some people like customization while others prefer social elements. Players connect to a game because of how its objectives motivate them to play. How does winning feel? Is there a game mode where the player gets to arrange and strategize in their own way and feel accomplished? There are endless types of gameplay and players are motivated by a number of different triggers.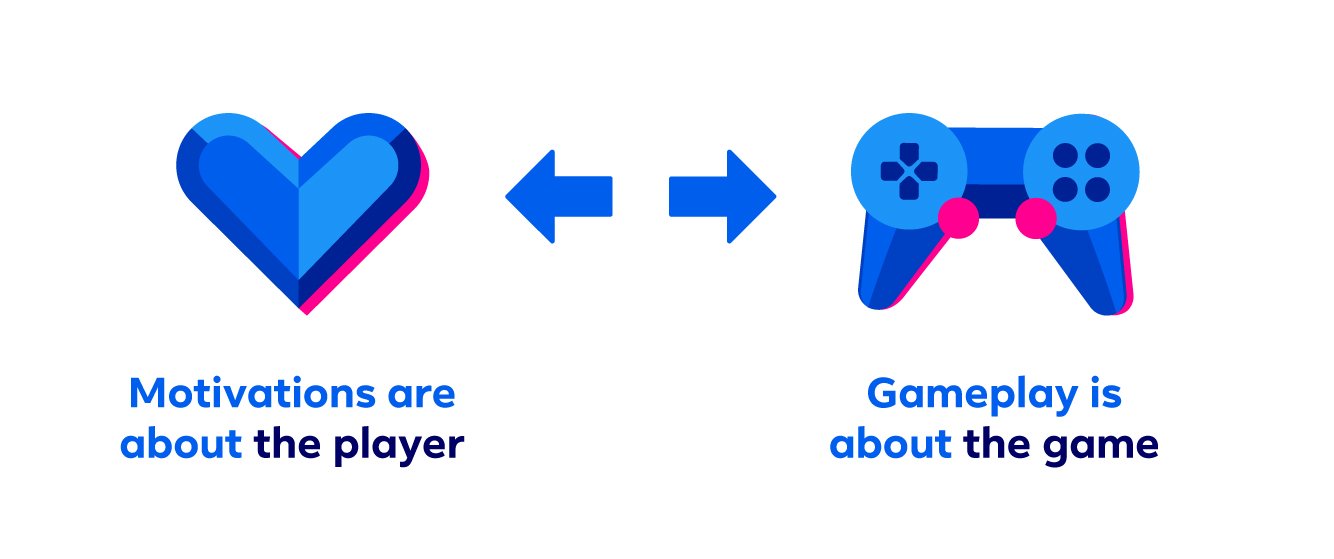 With this in mind, Facebook Gaming identified eight player motivations, which they have explored in more detail in the free-to-download Big Catch Playbook. They are: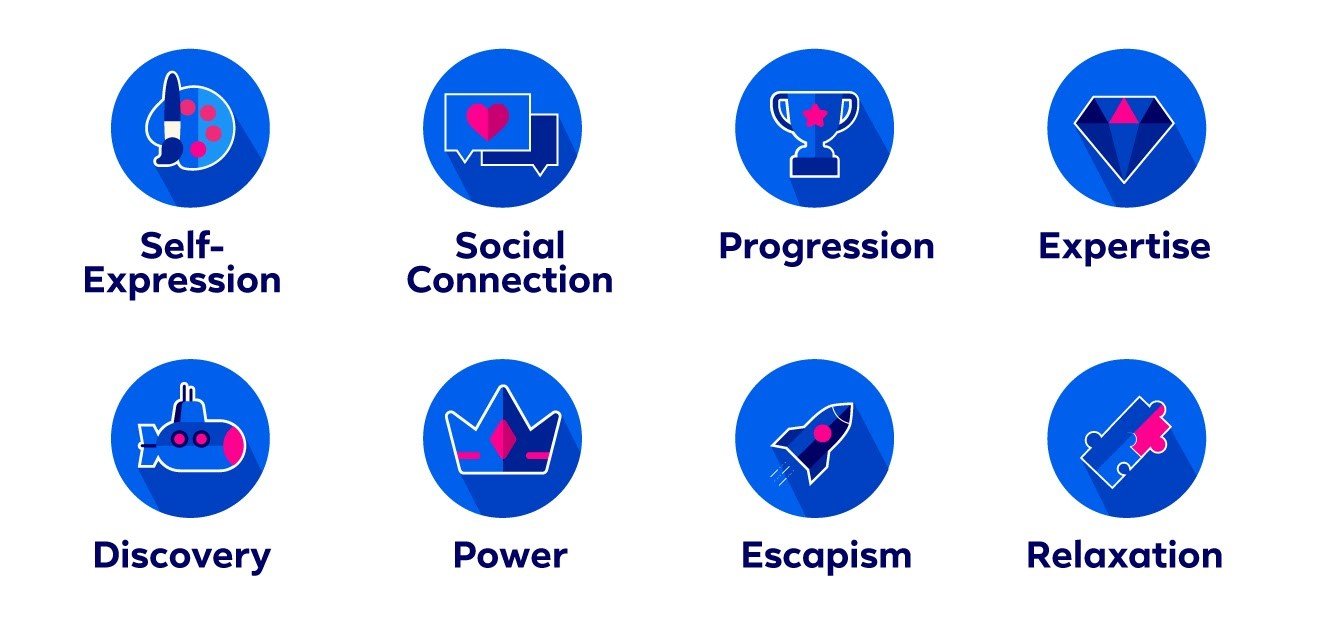 That's not to say these are the only eight motivations, but they provide a solid starting point to begin examining your games, and how to use your ad creatives to attract players with different motivations.
Let's look at some of the motivations Hotel Empire picked for their game, and how it adjusted their ad creative to capitalize on the Big Catch findings.
Hotel Empire is a simulation game where you build your own hotel empire and become a tourism tycoon. You start with a small hotel and work hard to grow the business, improving every detail and transforming it into a five-star resort.
Review the ad creative a few times and notice the differences. What happens in the first 3-5 seconds, the message, the copy, the call to action and how Hotel Empire brought the different aspects of their game to life in different ways so each ad felt unique.
To demonstrate power, they showed how one can "hire and fire" staff as a hotel owner.
To communicate self-expression, they highlighted the customizations players can make in-game: adding a spa or a disco to their hotels.
For social connection, they focused on playing and competing with other people.
Each ad is talking about the same game from different angles. These ads are also great mobile-first examples using mobile-optimized ratios and durations, as well as split screen. They also don't rely on sound to get the message across effectively.
Gaming companies of any size can benefit from the Big Catch. It's an ongoing process of learning what works and why, and incorporating these learnings into your everyday advertising methods. This innovative framework will help you significantly expand your digital advertising reach and impact.
To get started, get our free-to-download, in-depth Big Catch Playbook to dig deeper into:
How Hotel Empire used the motivations to level up their ads
The 8 player motivations
Testing and optimizing ads
Key considerations
Expert regional partners to help bring your framework to life