After opening two internal game development studios in Edmonton and London in March 2019, Improbable has announced that it has fully acquired Washington-based studio, Midwinter Entertainment. Midwinter's first game, Scavengers, utilizes Improbable's tool, SpatialOS, to implement the game's multiplayer mechanics. Prior to the acquisition, Improbable had invested in Midwinter's development. The studio's acquisition is the first of its kind for Improbable.
"I've been hugely excited by Midwinter and Scavengers since the first time I talked to Josh," Herman Narula, CEO and Co-founder of Improbable, said in a statement. "The game development talent at our studios is world-class and is showing us the way when it comes to using SpatialOS to build and iterate on game worlds quickly to introduce groundbreaking games to market. We are very excited by Scavengers and its potential – but also equally thrilled to see how Josh and his team work alongside our global game studios to build solutions and features that help transform the experience of game development for our customers in the future."
Midwinter Entertainment was co-founded by 343 Industries alum and former creative director on Halo, Josh Holmes, in 2016. Midwinter hasn't released a game since its founding, but did announce Scavengers in 2018. During E3 2019, Midwinter offered a number of hands-on sessions with game and the reception has been fairly warmamong critics so far. There's no word on the game's release date yet.
"[Improbable] saw the potential of [Scavengers] and the investment allowed Midwinter to accelerate its early development," Daniel Griffiths, Head of Communications at Improbable, told us over email. "We always saw Scavengers not just as a great game and a great demonstration of SpatialOS in action, but also a way to help us to optimize our own tech and tools."
When Improbable invested in Midwinter in 2018, Griffiths told us that the gaming technology company had no intention to acquire the studio fully at that time. However, with two new internal studios, Improbable is shoring up development workflow with an established team.
"The acquisition allows Midwinter's talented team to access the resources and engineering skills of Improbable as they develop Scavengers," Griffiths said.
Griffiths also noted that it is equally important to integrate "Improbable's tools more tightly and effectively into [Midwinter's] development workflow, to make Scavengers and subsequent projects quicker and better. Improbable's engineers, meanwhile, will get invaluable feedback on how to improve the internal development and continued evolution of Improbable's core game development technology, SpatialOS."
This mutually beneficial arrangement is part of what made the acquisition so attractive to Holmes and his development team at Midwinter.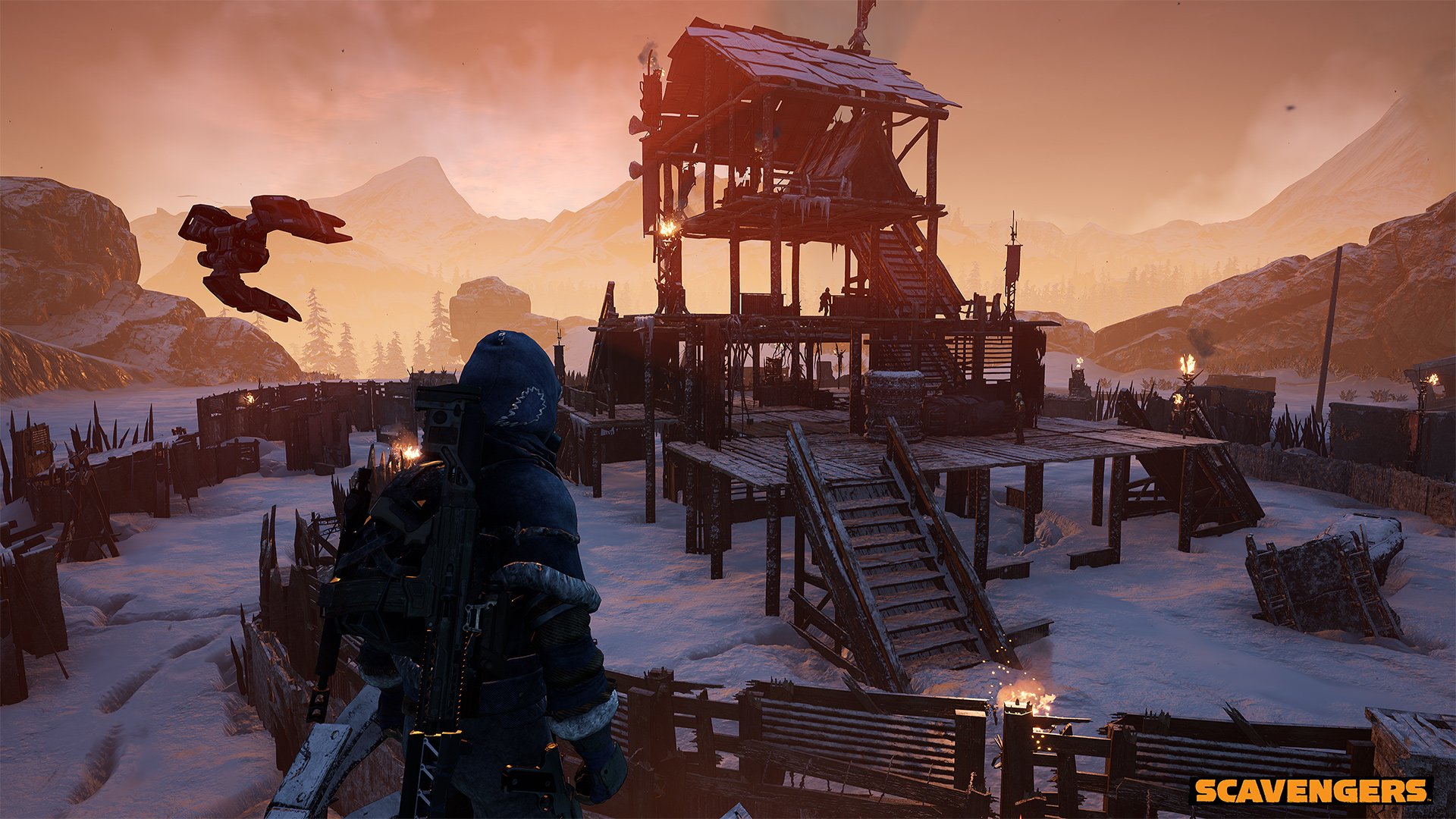 "From the beginning, our collaboration with Improbable has been mutually rewarding and this move allows us to join forces to create something bigger and better," Josh Holmes, Co-founder and Studio Head at Midwinter Entertainment, said it a statement. "Joining Improbable's game studios enables us to collaborate more directly with the studios in London and Edmonton, and the SpatialOS platform team. This, in addition to Improbable's significant investment in the development of Scavengers, will allow us to accelerate our development and bring our vision for the game to life much more vividly than would otherwise be possible."
Midwinter isn't going to be shuffled off to the side and asked to make games that aren't in its wheelhouse. Instead, Griffiths maintains that Midwinter (and each of Improbable's internal studios) will retain its creative independence. As with many studio acquisitions in the game industry, the most important thing to maintain is the talent — hard to maintain the talent if the talent feels stifled or micromanaged by the owners.
"Like Midwinter, the Improbable studios in Edmonton and London, headed by Aaryn Flynn and John Wasilczyk respectively, are led and staffed by experienced game development talent," Griffiths commented. "We think that giving our studios the freedom to explore the best ways to build their games with SpatialOS will both lead to great games and will provide the best feedback on how to develop the platform further. Midwinter will continue to be led by Josh Holmes and his senior team, and will continue to work as before in their Kirkland office."
Improbable's internal development investment is a shrewd business decision all the way around. By folding in some of the industry's biggest talents, including Holmes, Flynn, and Wasilcyzk, Improbable has direct access to studios using their technology on a regular basis. The pipeline between developers and Improbable's engineers, in addition to the partnership that Improbable secured with Epic and Unreal Engine in January 2019, could serve as a relatively frictionless test-ground for SpatialOS. With an almost $1 billion valuation in the UK, Improbable's star is certainly on the rise.