Finnish mobile developer Lightheart Entertainment announced this week the closure of a Series A funding round worth $6.8 million. The Helsinki-based studio is best known for Mr. Autofire, an arcade-style shooter that has performed well on the revenue and download charts. According to Kalle Kaivola, founder and CEO of Lightheart, the company plans to use the funding to grow Mr Autofire's audience while pushing into the emerging "hypercore" mobile market.
"We could have opted to focus on one, but it would have inevitably led to seriously compromising the other," Kaivola told GameDaily. "We're very keen on finding out the full potential of the hypercore market and this is the quickest path there."
As might be expected, the "hypercore" segment of mobile games is a combination of the hyper-casual and mid-core sectors. It's a concept predicated on attracting core players with a layered gameplay loop while utilizing hyper-casual monetization sensibilities. The goal is to keep both audiences engaged, hopefully resulting in substantial title growth.
"On one hand, you have hyper-casual games which have brought a lot of immediately accessible fun to the market," Kaivola explained. "Specifically, you can see ads with fresh gameplay you really want to test out and within seconds you're playing something new and engaging."
On the other hand is a host of arcade-style game genres that have recently begun offering progression structures. Kaivola is eager to take advantage of these two concepts and compete in the hypercore segment.
It helps that the mobile market as a whole has been experiencing massive growth over the last several years. Smartphone saturation has ensured that nearly everyone has access to a gaming device at all times, and mobile has thus become gaming's most lucrative segment. As such, Kaivola said that this massive audience has grown to expect new experiences.
"There's an audience who has grown more comfortable with mobile gaming in general that's hungry for fresh, immediately accessible content with enough progression that the games become more hobbies than short-lived bursts of entertainment," he noted. "This is the setting where games like our Mr Autofire have found a receptive audience, and this is what we're exploring with our upcoming games as well."
For its part, Mr Autofire has proven to be a successful first game Lightheart; according to data from mobile analytics group Sensor Tower, revenue has increased every month since its 2019 launch, culminating in a high of $1.3 million in March of 2021. Given these numbers, Craig Chapple, mobile insights strategist at Sensor Tower, notes that Lightheart could be a fierce competitor in the hypercore market.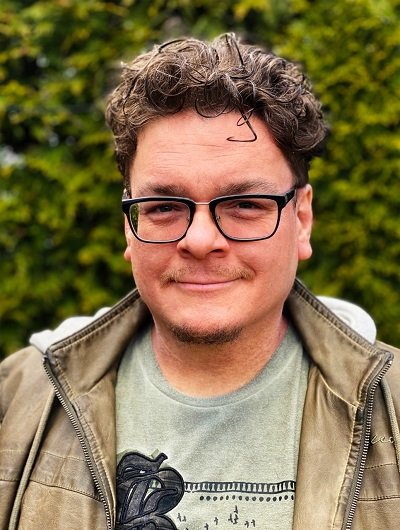 "What 'hybrid-casual,' or 'hypercore,' aims to do is offer slightly deeper gameplay and progression in an effort to improve retention and monetize more through in-app purchases, as well as advertising," Chapple told GameDaily. "Aside from Mr Autofire, the leading example of what these games can look like is Archero from Habby, which has been highly successful, picking up more than 71 million downloads and generating approximately $192 million to date."
In an effort to replicate the success of Mr Autofire, Kaivola said that the team at Lightheart has gone through a thorough process of trial-and-error to see what methods stick and which ones don't. One of its past strategies, and one that is very common in the mobile sector, is the concept of soft launching–releasing a title only in specific countries or stores at a time. Moving forward, Lightheart plans to discontinue this practice.
"We've decided to get to learnings as fast as possible, and to us that means just launching in your core market and listening to the audience as soon as you have built a channel with them," Kaivola explained.
Another lesson taken from Mr Autofire is to avoid "content treadmills," an industry adage that refers to the need to keep making content to ensure a game stays fresh. Kaivola said that this can be a successful feature to lean on, but it's also demanding.
"Now that's certainly a good thing to be aware of, but it's often perceived as an absolute," he explained. "We've found that traditional craftsmanship in the form of level content for example is just as rewarding as it's always been–a human authoring challenges for another human. How to provide this content without grinding development velocity to a halt is the real trick."
In the end, Kaivola and Lightheart view this funding round as another step on the adventure of mobile game development. Having served as SVP of product and publishing at Rovio, Kaivola is a veteran of the space. In founding Lightheart in 2019, he has surrounded himself with like minded people who are just as passionate as he is.
"We already connected shortly after we started out as a company and just fell into a habit of periodically discussing developments on Mr Autofire and the market in general, and when we realized a funding round would be a good idea, it was the first call we made," he said.
Moving forward, It will be interesting to track the progress of the hypercore segment of the mobile market, and see how Lightheart fares in this emerging sector. Mr Autofire has done well enough, but new markets are nothing if not uncertain.