Like the rest of the mobile gaming ecosystem, the mobile sports scene can be pretty crowded with experiences that are hit or miss. At the top of the heap, you have franchises that began their lives on console or PC, like FIFA, Madden, NBA2K, or NBA Live. But then you also have experiences that were never anything but mobile, like Com2Us' MLB Nine Innings or Playdigious' OK Golf.
While some mobile sports games seek to provide an authentic simulation experience, there are many that excel by leveraging the mobile platform and putting a priority on accessibility. As we've learned from Double Loop's Emily Greer, not everybody is a gamer but with 2.5 billion people who play mobile games across the globe, the opportunity is too big to ignore.
Mobile startup Nifty Games was founded by passionate sports fans who want to offer approachable sports games to this booming market estimated to reach $100 billion this year. According to Sensor Tower, on both the global App Store and Google Play stores in 2019, sports games accounted for $2.4 billion of all games revenue. That's "only" 3.8% of the mobile games market, but with numbers this big it's still signifcant. Sports games also accounted for 2.6 billion, or 6.1%, of all games downloads on the App Store globally.
Today, after slowly building up its studio over the last year, Nifty made its first significant move, teaming with both the NBA and the players association, NBPA, to bring an authentic basketball experience to mobile later this year.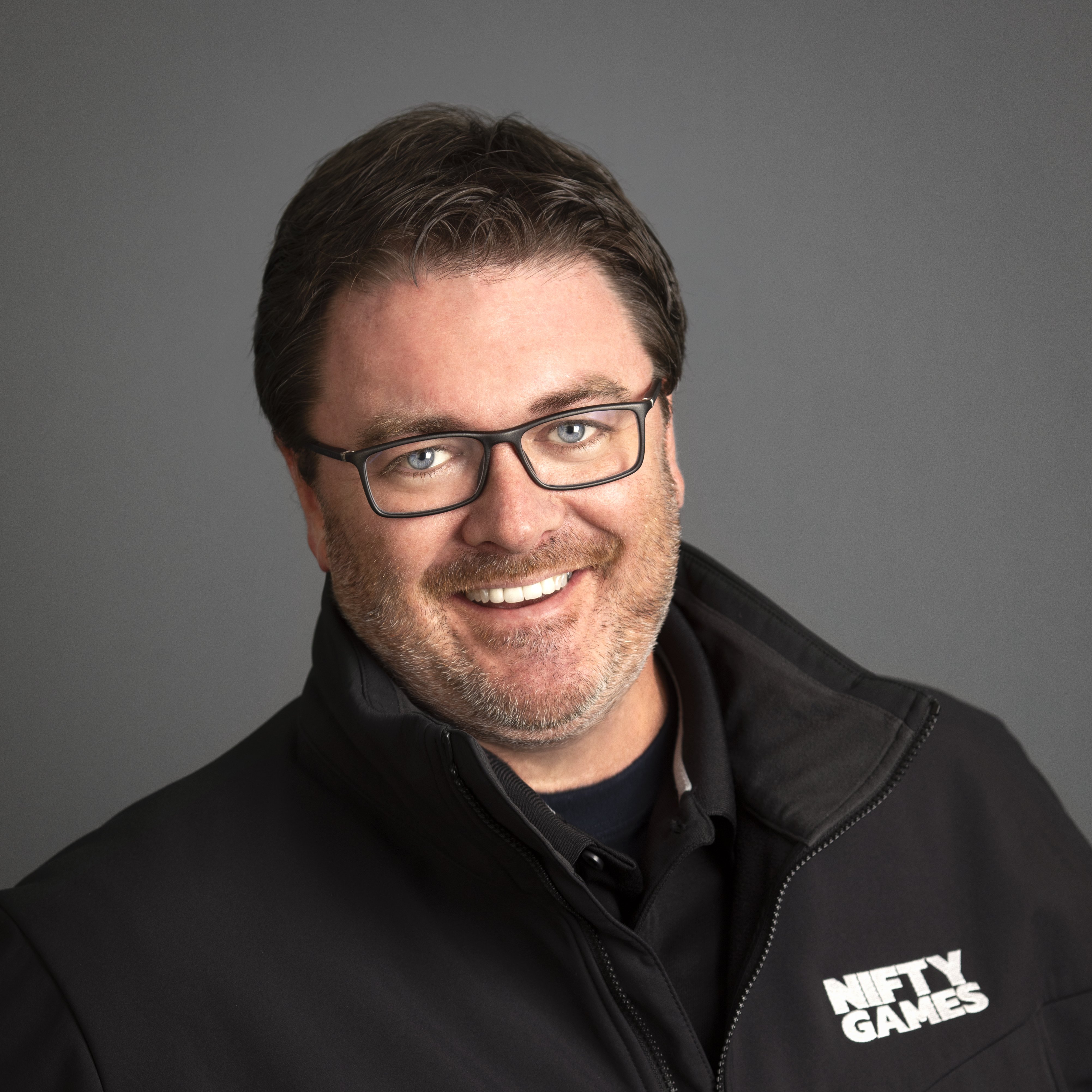 "The NBA is one of the biggest sports leagues in the world, and Nifty Games is fired up to partner with the NBA and NBPA to deliver a new kind of mobile-first basketball to gamers worldwide," said Jon Middleton, CEO of Nifty Games. "Mobile is the most accessible games platform in the world, and we're focused on bringing NBA fans fast, authentic action with head-to-head mobile gaming that delivers NBA basketball and the teams and players fans love most."
Matthew Holt, SVP of Global Partnerships at NBA, added, "Nifty Games has a unique vision for bringing the excitement and intensity of the NBA to fans around the world on their mobile devices. We're always looking for new ways to engage our fans and bring them closer to the teams and superstars of the NBA. The developers at Nifty Games have a strong track record of building genre-defining games and NBA fans will love what the team is creating."
Nifty's team has worked at EA Sports, Warner Bros., Zynga, the old Acclaim Entertainment, and more. Chief Product Officer Pete Wanat, who produced a number of the All-Star Baseball games at Acclaim, explained that making Nifty's games on mobile approachable will be the primary goal.
"The team at Nifty Games grew up playing the fantastic EA NBA Live games going back to NBA Playoffs Lakers vs Celtics, and everyone loves what Visual Concepts has done with the NBA2K series over the years. They're easily some of the best sports games of all time. Those games are excellent as realistic simulations. The Nifty team's goal with our NBA effort is different. Nifty Games is out to capture all of the essence of a simulation game, but in a more approachable quick-session experience. Just as importantly to that authenticity, we want you to be playing competitively against another player, the way NBA games were meant to be played," Wanat said.
Securing sports licenses, especially if you're seeking both the league and the players association, is neither easy nor cheap. It requires a certain amount of confidence in your vision and the ability to get these partners to line up with your vision.
"The NBA and NBPA have always known a lot of their most passionate fans love to play games. In fact, most of the team at Nifty Games has worked with the league on NBA products previously during our careers," noted Middleton. "That being said, the executives both at the League and at Think 450 (NBPA's commercial arm) have a high degree of curation. We primarily wanted to be sure they had confidence in the vision we had for our games and our ability to deliver. As partners, both sides understood the importance of the mobile games market. Nifty Games was built from the ground up to design accessible sports games for mobile and manage ongoing live ops."
Wanat added, "Great games don't always require a license, but when you're making games based on sports, there's an authenticity factor that fans have come to expect. Having the real teams and players makes all the difference. If you're not willing to go the extra mile you will fail the authenticity sniff test. And fans recognize it. We would argue that is actually how you mitigate your risk, by giving sports fans what they love. Our goal from the start was to make the best basketball game for mobile, with the best teams, and players in the world."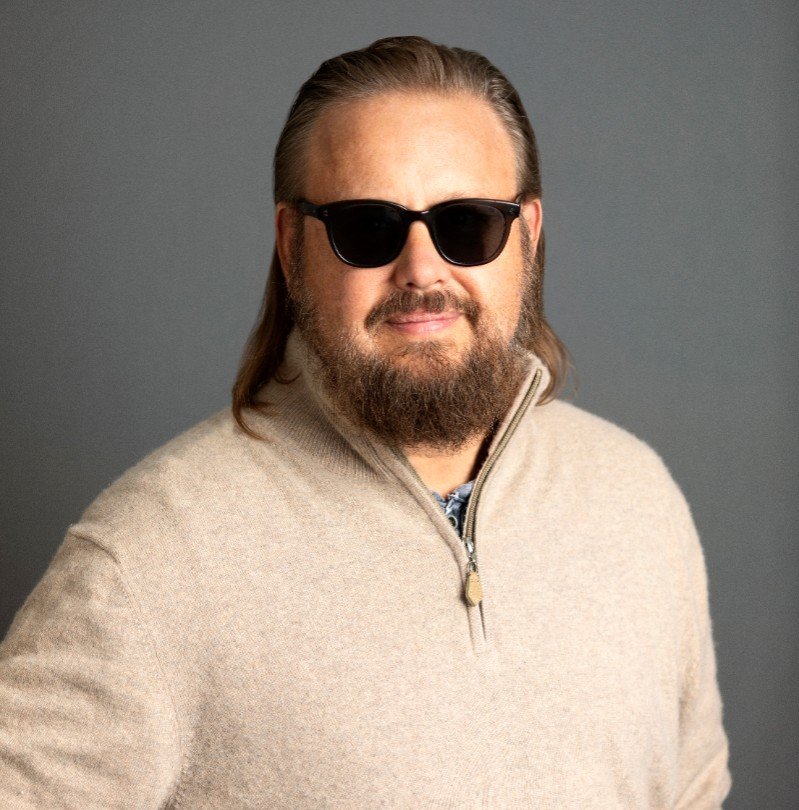 While spending money on an official license does increase the risk built into a project, getting the backing of the NBA does inherently mitigate some of that risk as well. Discoverability and user acquisition remain two of the toughest challenges for any mobile game on the market, but the NBA license can help give Nifty a signal boost, Middleton pointed out.
"When you have partners as beloved as the NBA and the NBA Players, with massive global fan bases, it might be easy to leave slack when it comes to engagement and user acquisition. We appreciate all of the organics that a license like the NBA can bring, but we're also competitive, and in an ever-changing market you have to have real innovation in regards to discoverability. While we're not quite ready to share how we're approaching UA, we have a few tricks up our sleeve when it comes to helping fans discover the games we are making," he said.
Nifty's team is only around a dozen or so at the moment, and the developer recently just added several more veterans. Unlike the AAA space, where it's not uncommon to see studios with hundreds of employees, Middleton would like to remain smaller and nimble. It naturally brings down the cost of overhead, but it also enables the staff to work as a more cohesive unit. As Supercell has discovered, limiting growth can actually be in everyone's best interest.
"The truth is, the most successful mobile game publisher in our industry purposely operates smaller teams with a specialized approach to deliver quality," he remarked. "We have a long way to go to even think about getting to that level, but we genuinely believe that a more focused organization is best. It's aspirational, we have our own team culture, and a passion for sports that drives us."
Nifty's approach to the market is based on the free-to-play model, but GameDaily has observed more and more success stories around things like season passes and, of course, there's a growing trend towards subscriptions, whether as part of a larger service like Apple Arcade or game-specific subscriptions. Middleton is keeping a close eye on these trends, but isn't committing to anything other than free-to-play at the moment.
"We certainly recognize the allure of subscriptions, and game-specific seasonal passes. They can drive value for the gamer. It's something we think about, but our focus is always about delivering the best game first and making our games as accessible as possible," he added.
It's early days for Nifty, but over the long-term, there's also the possibility for some esports integration. Ted Leonsis, Chairman and CEO of Monumental Sports & Entertainment (owner of the NBA's Washington Wizards) is a Nifty Games investor and a big believer in esports who sees traditional sports "as a vehicle to best connect with the next generation of fans through gaming." Nifty is also backed by Axiomatic, an esports firm with a controlling interest in one of the top esports brands in the business, Team Liquid.
"We're heads-down working to make great games first and foremost. That said, the games we're making are certainly appropriate for head-to-head competition," Wanat commented. "The team at Nifty is kind of obsessed with esports, but we also believe that people who talk about 'making a great game for esports' before they've actually made the game are missing the point. Shut up and make a great game first, then we can talk. Until then, we'll continue to be obsessed with Team Liquid defending their Clash Royale championship. Surgical Goblin is insane!"
Nifty isn't quite ready to reveal all the details around its NBA game yet, but you can't talk about basketball now without reflecting on the tragic loss of all-time great Kobe Bryant. The team at Nifty said it's considering some way to honor the legend.
"Ryan Winterholler who is the GM of our NBA title is probably about as big of a Kobe fan as you can imagine. We even had a moment of silence in our weekly meeting, as everyone was really pretty shaken up by the whole thing," Wanat said. "We have certainly talked about trying to find a way to celebrate the life and legacy of one of the game's all-time greatest stars. Anything we did would have to be respectful to him, his family, and his legacy."
Like all startups Nifty has a lot to prove, but with a solid backing, a talented team, and now an NBA license, the ball is in their court. Games, distilled in their purest form, have always benefited from head to head competition, whether in sports video games, racing sims, fighters like Street Fighter, or even going back to the '70s with electronic devices like Coleco's head to head football or baseball. The trick for Nifty will be take that essence and modernize it for an ever-changing mobile market in 2020.