Today, the London-based Omeda Studios announced a $2.2 million seed funding round that it will use to build Predecessor, a third-person action-MOBA. The round was led by GFR Fund, with contributions from Inventure, Progression Fund, 1UP Ventures, and more. In addition to funding development of Predecessor, the seed round will double the size of Omeda's team, according to the announcement.
For Robbie Singh, co-founder of Omeda, the funding will also help realize the team's unique take on MOBAs that he feels is the next step forward for the genre.
"We're really excited to see how far we can take Predecessor outside of the usual confinements of a MOBA," Singh told GameDaily. "Top-down MOBAs with a third-person perspective work well, but we have the creativity to say 'what happens if we take Predecessor a step further?' Players are going to be extremely excited when we're able to deliver our final vision."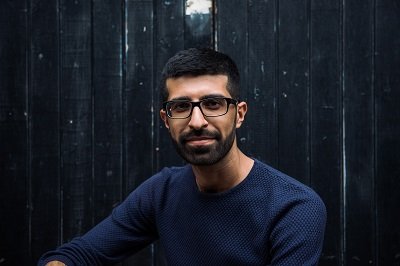 Predecessor is a spiritual successor of sorts to Paragon, an Epic Games-developed third-person MOBA that was shuttered in 2018. Following the game's closure, Epic made available $12 million-worth of its assets, much of which Omeda will be using in the development of Predecessor. Singh, whose background as a Paragon influencer should bring some built-in attention to Predecessor, stressed that while Omeda is using Paragon assets, Predecessor is very much an original take on the MOBA genre.
"While we use the Paragon assets, as they're incredibly well-made and hold a special place in my heart, this is definitely Omeda's take on a third-person MOBA," he explained. "Naturally comparisons will be made, as I made YouTube videos on Paragon for almost two years of my life. This was a game that inspired me, as did League of Legends or Call of Duty."
Singh's time as an influencer has also encouraged an enthusiasm for community, which is an important part of Predecessor, he said.
"I am a big fan of social experiences and inclusion. We've built a huge community, and people come into our Discord every day just to hang out. We're really interested in exploring what that means for a MOBA player."
More than that, though, is the belief that creators make ideal developers. Singh believes that his status as a fan of third-person MOBAs affords him a unique view of what players want out of a game of this type.
"I always believed the next big businesses would be built by content creators, and I want to be an example of this in the gaming space," Singh explained. "Predecessor came about because I was a game influencer who liked to play Paragon on my channel."
It's the hole left behind by Paragon that's the primary motivator for Omeda, and Singh knows that there are many who share this view. That's why he likes to keep his finger on the pulse of the fandom and get the community involved in development.
"We took the time to really listen, learn and understand what our players wanted and are building the game alongside them. We stream development on Twitch. We hold votes on which hero to make next. We truly involved our community from day zero and continue to involve them."
Moving forward, it will be interesting to see how Omeda's community-driven approach to development affects the final state of Predecessor. It's impossible to deny Singh's enthusiasm for the third-person MOBA genre, and there's no doubt that a lot of love and care is going into the game's development.