Cloud gaming startup Parsec has announced a new premium version of its streaming technology aimed at connecting developers through its low-latency video delivery software. The aptly-named Parsec for Teams is a remote desktop access program designed for the express purpose of fostering teamwork in the face of global quarantine orders.
Originally designed as a cloud-based games streaming platform, Parsec has adapted its software to better suit the growing work-from-home user base. For $30 a month, subscribers gain access to a number of features that aren't available in the basic, free version of Parsec.
"We've built and are adding a number of features exclusive to Parsec for Teams: multiple screen support, RDP compatibility, proxy support, single sign-on features, improved color encoding through 4:4:4 encoding, software deployment features, and we will soon support drawing tablets. We've also invested in added security," Parsec CEO Benjy Boxer, co-founder of Parsec, told GameDaily.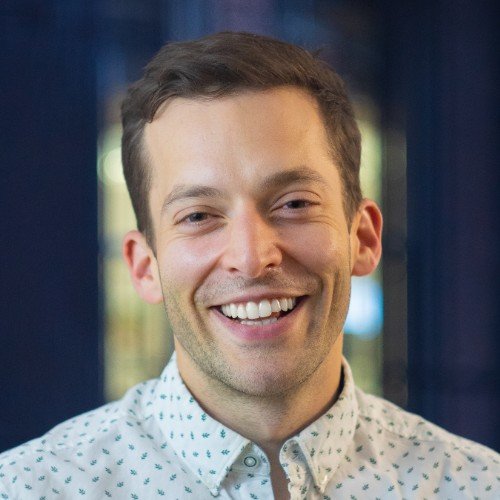 Boxer explained that the consumer version of Parsec — that is, the free version available to everyone — is a way for players to invite others to connect to their computer to play games, but it's relatively risky from a security viewpoint; it's possible that someone could inadvertently invite a person to a meeting. Parsec for Teams allows users to lock their workstations and provide access only to approved team members.
"That means teams can still collaborate and share computers with each other, while ensuring that no one inadvertently shares an office workstation with a stranger," Boxer said. "That should give IT teams peace of mind."
The idea for Parsec for Teams, Boxer said, spun out of how users were already using the service before the pandemic ramped up. While Parsec began as a way to play games together, some people were using it to connect for a wide variety of reasons, such as collaborative work. For Boxer, it was gratifying to see users leveraging the product in this way.
"We live for games, so seeing this use case evolve was extremely satisfying. While this hasn't been the core of our business, we figured the more useful we could be to game creators, the better," he said. "Then the coronavirus hit. Seemingly overnight, it became an incredibly challenging time for game developers; development teams were missing deadlines and having a difficult time playtesting without access to their hardware in the office or the ability to collaborate with colleagues. We saw an unbelievable spike, especially in early March, in game developers using Parsec for free as a remote desktop solution. All of sudden our key features — 60FPS, UHD video, and precise inputs for gaming — were of great interest to a lot of developers, including notable studios."
In response to this newfound demand, the development team at Parsec quickly put together Parsec for Teams, which is specifically tailored for larger teams that have been scattered by the pandemic. With the premium service, teams can access their work hardware from anywhere in the world, and code, design, animate, and see their changes in real-time.
Boxer said that Parsec already was well-suited to handle a lot of the crossover functionality between gaming and working, such as screen sharing, mouse and gamepad input, and relative mode changes. It just took some extra effort to fine tune things into a work-optimized service.
Luckily, infrastructure wasn't too much of a problem, according to Boxer. Parsec is built on Amazon Web Services serverless architecture, which has made scaling up relatively painless for the company. Rather, the biggest hurdle has been keeping up with demand for Parsec for Teams. Boxer said that it's been a challenge to keep up with client onboarding, deployment, and security requests.
On the business side of things, the plan is for Parsec for Teams and the free consumer version to grow together.
"Most of the time features that are great for gameplay are equally great for game development," Boxer explained. "We're committed to building both simultaneously into the future, and some of our customers have already signed up for multi-year contracts."
Making up that customer base is a number of high-profile development studios including EA, Rainbow Studios, Deep Silver Volition, and Behaviour Interactive. Boxer said that by the third week of April, Parsec for Teams was serving more than 90 teams.
Of course, in the face of a global pandemic, the ability to connect users remotely takes on an entirely new context.
"It feels great to give people the ability to connect with the friends and family they're separated from, and hopefully have some fun together," Boxer said. "Playing a game on Parsec is as close as it gets to playing on the same couch. People are using the Parsec Arcade to invite friends and family to virtually play the next level of a game, host a party game night, share in the epic defeat of a boss, or finish a co-op game together. It's important to still feel connected to the folks you care about, especially during such a difficult time."
Parsec is headquartered in New York City, which became the epicenter of the COVID-19 outbreak last month. Boxer notes that working and living in such conditions puts into perspective the business of video games.
"While I'm proud we're making it easier for people to play and work together, we're still only talking about video games here," he said. "I look out my window and the streets are empty, the stores closed. What we're doing is a tiny thing compared to the medical professionals saving lives. Every night at 7 PM in Manhattan, people go out and clap for health care workers, which is unbelievably inspiring. I hope that [readers] know the crew at Parsec is just like them, a group of people that loves gaming but just wants the world to recover."
Cloud computing has been on the rise over the last year or two, and the technology looks to figure heavily into the future of gaming. Microsoft has already embraced the cloud for the upcoming Xbox Series X, and a number of gaming services have been cropping up. Since its launch in 2018, Parsec has been capitalizing on the trend, and Parsec for Teams represents the potential applications for cloud computing in the game development workspace. As the pandemic rages on, and game studios shift more and more to remote, distributed development, the cloud is likely to play a key role in game creation. Game development might never be the same.