California-based developer Playable Worlds has announced the closure of a $10 million round of Series A funding. The investment was led by Galaxy Interactive, a division of Galaxy Digital, a digital assets merchant bank. According to the announcement, Playable Worlds will use the funding to ramp up work on its in-development sandbox MMO.
The project is unique in that it is "cloud-native," meaning that it is being built specifically to take advantage of cloud-based technology. For Raph Koster, CEO of Playable Worlds, the goal is threefold: bring players together using un-instanced servers, utilize today's substantial raw computational power, and look outside of gaming for potential applications of the cloud.
"Games get hosted in cloud instances all the time, sure," Koster told GameDaily. "And people are talking about streaming. But I think if you look across the landscape of how the cloud is used outside of games, you'll find that there's a lot there that games should learn from. We plan to bring those lessons to bear so that we can operate a service more effectively than others do today."
Koster is a long-time veteran of the games industry, and has worked on some of the most prolific MMO titles in the world; he was the lead designer of Ultima Online, creative director of Star Wars Galaxies, and had a hand in a number of other prominent projects, including EverQuest II. Considering a resume like this, a new MMO from Koster is an exciting prospect.
"I was drawn back into MMOs by seeing how technology advances were catching up to the dreams that the first wave of MMOs and virtual worlds had–dreams which by and large were not being chased anymore," he explained. "With the power available in cloud computing, the increased power on client devices, and for that matter the power and expressiveness of the modern social web, there are so many opportunities to take online worlds to a new level."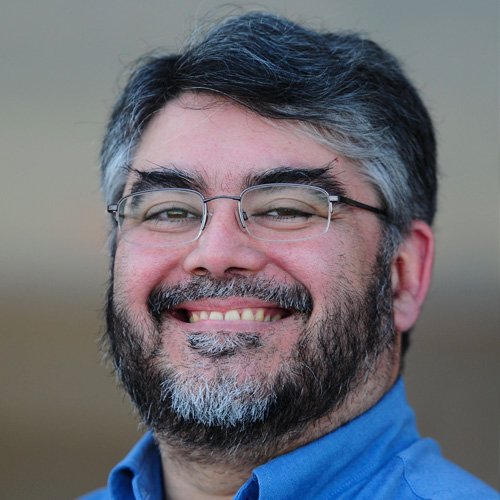 The promise of a new Koster-led MMO project based on emerging tech was enough to earn Galaxy Interactive's interest, it would seem. Sam Englebardt, managing partner at Galaxy, told GameDaily that the genre's typically high revenue and retention rate, coupled with Koster's sterling reputation, made for a very attractive investment.
"MMOs enjoy the highest retention, loan-to-value, and revenue of any game genre, and nobody knows the genre better than Raph Koster," he explained. "We always look to back masters of their craft and love to invest in entrepreneurs who, like Raph, have been relentlessly in pursuit of a singular objective for years or decades."
Englebardt said that the focus of Galaxy's recent investments has been emerging technologies such as the cloud and blockchain. It's this kind of tech, he believes, that will form the foundation of the Metaverse, a concept that has been attracting much attention as of late.
"Playable Worlds is designed from the ground up as a massively scalable 'games as a network' service, leveraging the compute and on-demand access that cloud infrastructure, asset streaming and procedural generation enable," Englebardt said. "The end result should be a huge, fully explorable, living, digital world, which we find to be an incredibly compelling idea."
For the last nine months, Koster and the team at Playable Worlds has been building and fine-tuning the tech that will drive the upcoming MMO, a process that has been simultaneously exciting and challenging. Specifically, he mentioned that current game engines aren't particularly optimized to work in cloud-friendly ways. Still, he's proud of what has been accomplished so far, and the investment from Galaxy should help propel the project to the next level.
"We've been working on our proprietary technology, and feel pretty good about having proven out some basic premises we had," Koster said. "Now that we have several of the key pieces in place, we'll use this money to expand the team and move forward on the game itself. We are actively hiring for several positions, which can be seen on our website."
Koster's role at the company may be that of CEO, but he's very hands-on with the development process. He said that he participates in every design and art meeting, and is active in building game systems. And while the upcoming MMO is certainly something new and exciting, it's also steeped in Koster's experience.
"The game we are working on is very much informed by past titles I and others on the team have worked on, but we are also very much trying to look forward more than back, towards what these games can be, and not just what they have been in the past."
It's this blend of legacy and forward thinking that makes Playable World's upcoming project something to keep an eye on. Koster has long been an innovator in the MMO space, and there's no reason to believe that will change now. Galaxy has clearly taken notice as well, and is ready to hitch a ride to the Metaverse that is so intriguing to Englehardt. It will be interesting to see how things progress in the coming months and years.