It's been a good fiscal year (FY) for games. Microsoft, EA, Sony, and Nintendo have each reported increases in revenue for FY 18 and are entering into Q1 FY 19 strong. Microsoft smashed its own record in gaming revenue. But even as financials trickle in for end-of-year reports, we're left wondering about how they're going to meet their goals for the end of the calendar year. Nintendo's goals for Switch sales are the loftiest of all, at this point.
"For the quarter, Nintendo shipped 1.88 million and 17.96 million Switch hardware and software units, compared with our estimates of 3.50 million and 17.50 million units," Michael Pachter said in an email to press. "We see no compelling catalysts that would cause us to believe that sales will grow materially in the September quarter, as Switch has been in ample supply all of this year. We are modeling 16.9 million Switch units, well below guidance, as we do not expect Nintendo to hit its target without a price cut for the Switch."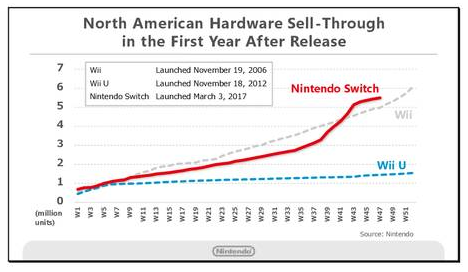 Cutting the price on the Switch isn't in the cards this early in the console lifecycle, especially with sales as strong as they have been in comparison to the sales of, for example, the Wii U. Even so, the lagging sales at the beginning of the year (when there weren't as many first-party titles being released as Q2 or Q3) will hurt the Switch's projections, even though Nintendo hasn't changed its guidance.
EA's net bookings, which measures when a customer commits to spend money with a company, for downloads are down 14 percent. Battlefield V is the only major release (outside of its plethora of sports games) for EA this year, which means that it'll likely see a dip going into next year, as well. They're leaning hard into their sports releases, especially FIFA, to continue roll them into the first quarter of next year.
Sony continues to remain strong, with gaming bringing in a whopping 472.1 billion yen, a 35 percent increase year-over-year. PlayStation first-party games, including God of War and Detroit: Become Human, demonstrates the importance of exclusives for console sales and continued software sales. However, PlayStation Plus numbers are almost half as much as Xbox Live subscriptions, even though that wasn't always the case (especially at the beginning of this console generation when Xbox was having problems moving its consoles).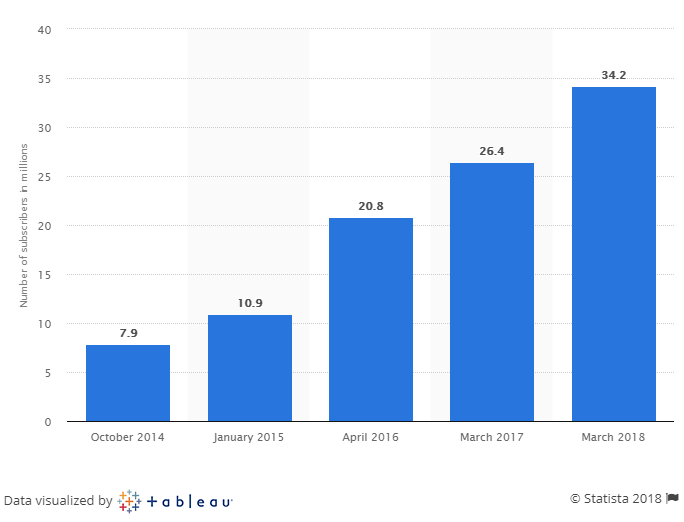 Both Sony and Nintendo are likely going to have booming holiday seasons, especially with new Smash Bros and Insomniac's Spider-Man coming down the pipeline (the latter out at the beginning of September). EA and Microsoft, however, are not likely going to see much in the way of the needle moving until Q1 2019, when a good chunk of their titles will be released.