As the former head of Remedy Entertainment and Head of Development at Wargaming, Redhill Games CEO Matias Myllyrinne knows a thing or two about building engaging video games. Myllyrinne and his team have almost $12 million in total funding to help them do just that. The Helsinki, Finland-based studio today raised $11.4 million in a round led by Makers Fund and Play Ventures, along with project financing from Kowloon Nights.
Makers Fund has invested in numerous game companies, according to its website, including Bossa Studios, Klang, TinyBuild and more. Kowloon Nights, notably, is funding Fumito Ueda's (The Last Guardian) next game and is looking to invest only in high quality PC/console titles, not AR/VR or mobile-first games. As for Play Ventures, the fund specifically looks at teams, not just projects and is targeting early investment in "the most promising mobile and PC free-to-play game studios and games services startups that are looking for more than just money."
That philosophy squares perfectly with Myllyrinne's approach to studio building and game development. While Myllyrinne's old employer Remedy seems to be firmly entrenched in the AAA space (along with the requisite budget), it would appear that he's utilizing strategies that are more in line with what Wargaming has achieved under the free-to-play model.
"…our hope is the fidelity will compete at the same level as AAA. It all comes down to talent, not cash," Myllyrinne told GameDaily over email. "Gameplay is king, and fun matters most, but beyond that, the visuals will be right up there with the competition, and we have a brilliant art team led by our art director, Ville Assinen, whom I worked with at Remedy back in the day. Martin Vierne, our lead environment artist, and Pekka Järventaus, our lead weapons artist, are also Remedy alumni.
"We want to marry the look and feel of that kind of game with a free-to-play, games-as-a-service experience, combining the superpowers of both game types into one. Kirill Potapov was the lead game designer on World of Tanks, and Milos Jerabek was development director there, and it's exciting to learn from each other along the way on this. The Nordics have always been strong in tech, and our CTO, Mikko Uromo, has a great team of engineers, with Otto Kivling as lead programmer."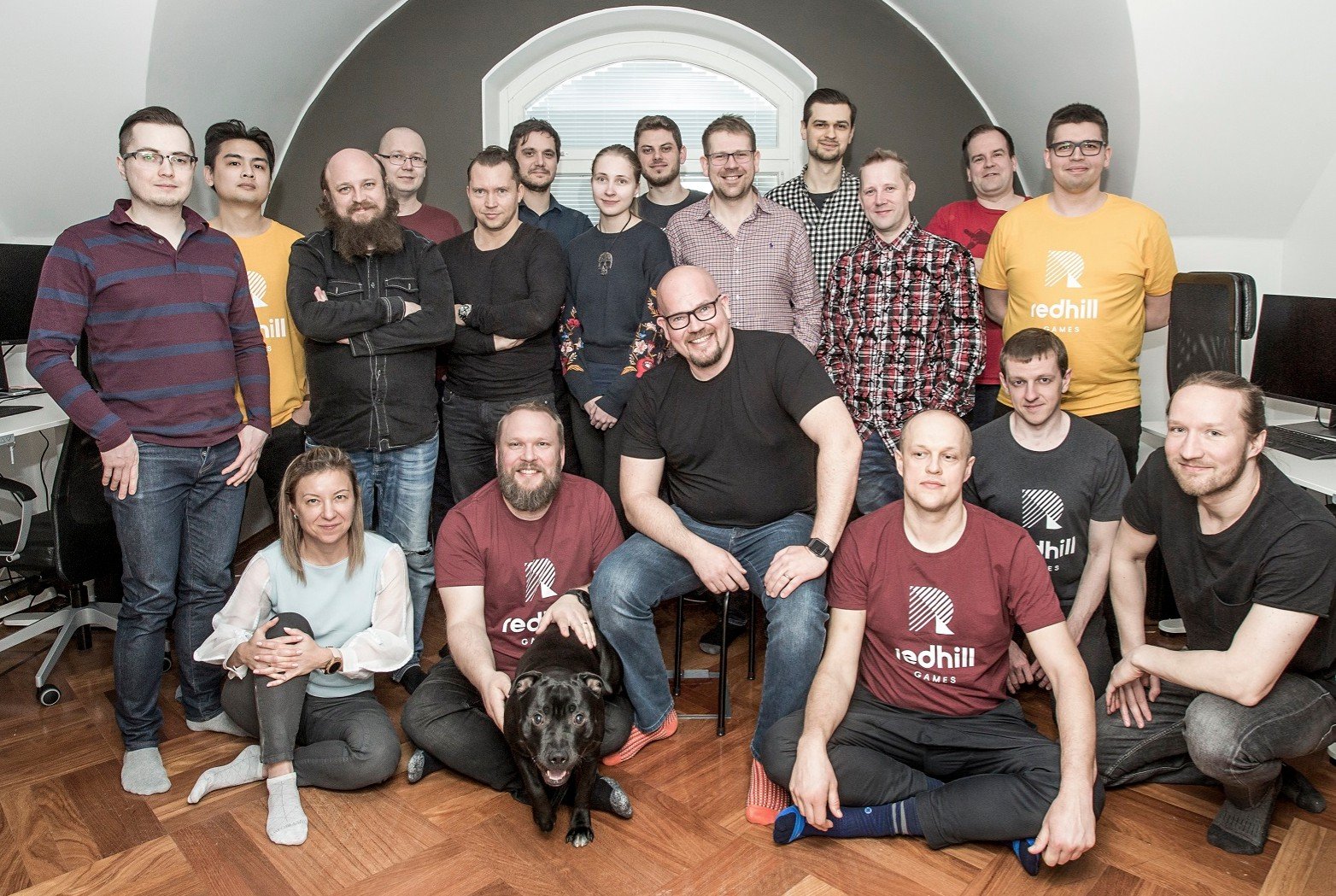 As Myllyrinne stressed during his Casual Connect London talk, a company's culture and its ability to succeed is directly related to the people brought on board. Myllyrinne is doing everything he can to surround himself with the right people.
"I'm trying not to do too miserably on the business and strategy side, but in all seriousness, we're lucky to have Katya Dolgova, who was my chief of staff and HR at Wargaming, as our COO. She has such unique experience from working both in Russia and the west, and she's helped build and glue all of our talent from around the world together at Redhill Games," he continued.
Myllyrinne's selective approach to talent even seems to extend to the people his company will take money from. Securing more funding is great, but doing so with the right partners is even better.
"We have been super lucky to have the kinds of backers we have today," Myllyrinne remarked. "Michael Cheung from Makers Fund is a gamer at heart. He played CounterStrike competitively in the past and has a deep understanding of games and a unique vantage point into Asia. Harri Manninen and Henric Suuronen from Play Ventures are entrepreneurs and have empathy for those who take a leap of faith with new ventures that try to build something sustainable and good. Alexis Garavaryan and Kowloon Nights are backing some projects that I hope will evolve games as an art form and take the industry further.
"I'm humbled that these people trust us, and that we have their full backing. Life is too short to work with anyone with whom your values don't match. These are long-term commitments and relationships, so culture fit is at least as important as financial contribution or other business benefits. These are people I can leave the house keys with and not worry."
In the press release announcing the financing round, Myllyrinne noted that Redhill can now "move forward aggressively" on the studio's first big title. It's not clear if Redhill will launch in 2020, but the developer will definitely be talking a lot more about the project then.
"We have not announced any dates for release, but we are pushing forward with good momentum and will be doing continuous testing of the build," Myllyrinne added. "We will be opening up the game to friends and family first, but right now it is still early for that. We've done testing with Player Research in Canada and Finland, and our new take on a more tactical style of shooter seems to resonate with audiences, which gives us confidence in building the game out further."
Launching a new IP in a risk-averse industry is never easy — especially when it comes from a brand-new studio that's looking to establish itself at the same time. But the pedigree of talent that Redhill has already signed is encouraging. Moreover, as Myllyrinne reminded us, Redhill has joined a game development landscape in Finland that has many success stories to boast about with the likes of Rovio, Supercell, Housemarque, Red Lynx and more. He's hoping Redhill can have a similar impact as these stalwarts.
"When I started in games back in 1999, the scene here was only a handful of companies and a few hundred folks at most. Now it employs over 3,000 people and generates around $2 billion in revenue," he said.