With a games landscape more diverse than ever before, development and marketing a product can be an intimidating prospect, particularly for indies. It takes a special approach to cut through the crowd and get consumer eyes on a title, from hiring the right PR firm to cutting trailers and demos. Danish indie studio Flashbulb Games, however, is tackling the issue from a different angle.
"Very early in the development of [our first game] Trailmakers we reached out to some of the influencers who played titles in the same genre," Ole Teglbjærg, director of production at Flashbulb, told GameDaily. "We talked with them about how we could shape our game to make it more attractive for them to pick up."
Flashbulb's strategy is steeped in influencer involvement, a sort of "go where the eyes are" approach that served the studio well for Trailmakers. For the studio's new game, Rubber Bandits, it doubled down on this method, going as far as to use influencers and their audiences to inform design decisions.
Rubber Bandits is a multiplayer combat game with a heavy emphasis on humor. Flashbulb has been releasing "prologues" of the game on Steam, which are bite-sized tastes of what the developer is hoping to achieve with the full release. It's an approach that differs from an early access period, which other titles have utilized to impressive success.
For Teglbjærg, avoiding an explicit early access phase was very much a conscious decision. By observing what influencers do with the prologues, Flashbulb is able to glean what works and what doesn't and tune the game accordingly. It's a method that Teglbjærg said allows for organic development.
"When seeing influencers play the prologues we've released, it is clear that certain things just work really well," he explained. "When we saw streamers play the X-Mas prologue, we saw that a lot of them had a hard time figuring out how to throw, and as a consequence we ended up re-designing the throw mechanic."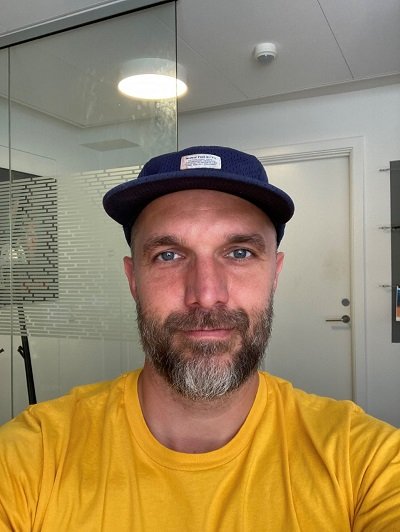 Teglbjærg said that opting for prologues over a traditional early access model made more sense for Rubber Bandits, even if Trailmakers did benefit from the latter. The prologues have allowed Flashbulb to isolate different parts of the game, similar to a prototyping process. In this way, the developer is free from any commitments that come with an early access campaign, and maintains the freedom to change anything about Rubber Bandits at any time.
"There is no pressure to deliver on some bloated vision of the game that people bought into and paid money for ('You promised we could customise our hats!')," Teglbjærg said. "We can change it all up, and actually learn from how people play the bits we share. There is no pressure on us to show development updates unless there is something we want to share."
While Trailmakers and Rubber Bandits are vastly different experiences, Teglbjærg said that the two share a common theme of community. Both titles are multiplayer-focused experiences first and foremost, meaning that from the start, this has been Flashbulb's priority. The developer learned a great deal from Trailmakers and has brought that experience forward into Rubber Bandits. Namely, the power of influencers has become a pillar of the development process.
"From a marketing perspective Trailmakers showed us how important a role influencers play. We are learning a lot from that game, and I believe it has helped in figuring out how to make a super fun game that works well for influencers," Teglbjærg explained.
From a technological standpoint, Rubber Bandits is built on the same foundation as Trailmakers. In fact, much of the former's code has been lifted wholesale from Trailmakers, a feat made possible by the pair's reliance on physics-based gameplay.
"For Trailmakers we developed a network layer fast enough to support synchronized online multiplayer physics. That same framework is what we are using in Rubber Bandits."
Looking at Rubber Bandits, it's hard not to see the influence of other physics-based multiplayer party games. In fact, Teglbjærg cites Fall Guys, Gang Beasts, and Stick Fight as major influences. The heart of Rubber Bandits is more than simple combat-based matches, though. As the title implies, there is a strong heist component that sees players competing to end the round with the most stolen loot.
"We watched the intro sequence of The Dark Knight where robbers kill each other, and there is just something funny about robbers cheating each other, and that ended up as an inspiration for the mechanics we wanted to pursue with silly robbers fighting each other for loot after a heist," Teglbjærg said.
In the end, it's the social elements that serve as the main driver for Teglbjærg and Flashbulb. With Trailmakers the studio tested the waters of social gaming, and Rubber Bandits firmly entrenches it in the segment. Moving forward, it will be interesting to track the game's development process and the effectiveness of the prologue method of community feedback.