Up and coming streaming platform Caffeine has received a $100 million investment from 21st Century Fox, the companies jointly announced today. The new round brings Caffeine's funding total to $146 million, with previous investment led by Andreessen Horowitz and Greylock Partners.
The sizable infusion of capital will help fund something called "Caffeine Studios," a joint venture co-owned by Caffeine and Fox Sports. The studio hopes to bring Fox Sports' broadcasting chops to a content lineup that runs the gamut from video games to live sports. Also part of the deal is a partnership with Live Nation.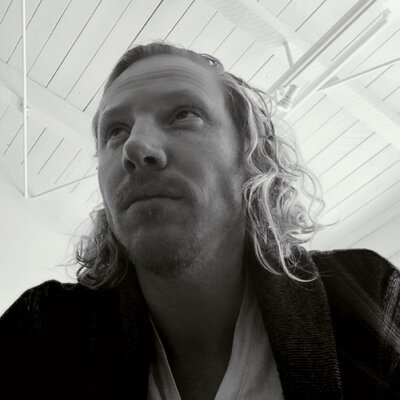 "We're super excited about the partnership with Live Nation," Caffeine CEO Ben Keighran said. "The idea is to bring live concerts to fans and Caffeine users starting in Q4 of 2018." Details about specific artists and venues are still being worked out.
It seems risky for a new streaming platform to make its debut in a landscape dominated by Twitch, a platform that's averaged over one million viewers at any given time so far this year.
According to Newzoo's Head of Market Analysts, Jelle Kooistra, "Twitch has over 100 million monthly active users, making it by far the largest platform for live gaming content. Since it was acquired by Amazon, it has seen new competition from other tech giants such as Google (YouTube Gaming), Facebook (Facebook Now), Microsoft (Mixer), and Twitter. All of these platforms have taken steps to cater to the gaming audience, hosting esports tournaments or even licensing content from leagues. New platforms that hope to succeed in this competitive landscape will need to distinguish themselves from the crowd, in some manner. Caffeine's focus is on social engagement and overall experience, a promising differentiating factor."
Keighran is confident in Caffeine's ability to be competitive. Having the most active users isn't everything if the experience isn't suited to them.
"There are three key differences that create a completely re-imagined and wildly better experience for broadcasters and their viewers," he explained to GameDaily. "First, we've created our own broadcasting tools that makes creating content a one-click process that requires zero setup. The tools are built with the platform, not an afterthought, which leads to a vastly better experience.
"Secondly, every broadcast is in 100 percent real-time with no delay. This allows for the most natural social interaction around the content. For example, people are welcomed when they join a broadcast instantly, or get an instant response to their comment.
"Finally, Caffeine is a people-centric discovery and consumption experience. You get into the content based on who you follow. You can see what they are watching or broadcasting. The comments are filtered for each user, based on social signal, which allows us to create the world's most friendly, non-toxic and personal experience for live broadcasting."
According to the press release, the formation of Caffeine Studios will continue amidst the upcoming merger of 21st Century Fox with the Walt Disney Company. As part of the deal, Lachlan Murdoch, 21st Century Fox's Executive Chairman, will join Caffeine's Board.