Tencent, the Chinese conglomerate known for WeChat, continues to grow its sizable investment into the video game ecosystem. This week, Antstream, a UK-based company that's launched a retro gaming platform in the cloud, revealed a new round of investment led by Tencent, along with continued participation from London-based venture capital firm Hambro Perks.
The Tencent investment was called "substantial," and when pressed for a ballpark figure, a spokesperson told GameDaily, "Substantial is the best we can say at the moment, but I can tell you that they are our largest investor and the money raised will give us the ability to scale our business quickly. The experience they bring to us in gaming, distribution and user experience will be phenomenal. We are very excited to work with them and to be part of their family."
Antstream has already soft launched in Western Europe and has a library of 2,000 classic games so far. Antstream CEO Steve Cottam told GameDaily earlier this year that the current cutoff point for what's considered "retro" would be 1994, meaning up until the Sega Genesis and Super Nintendo era.
"We have the capability to do more than that," Cottam said at the time, "But that timeline's changing all the time. We'll start with the games up to '94 and then we'll start to roll in newer and newer titles after that."
Unlike Google Stadia and Microsoft's Project xCloud, Anstream is laser focused on leveraging nostalgia. Many of today's gamers grew up on the earlier Nintendo and Sega consoles, and £9.99 per month for access to thousands of older titles could be appealing to this audience. That's in stark contrast with Stadia Pro's $9.99 subscription, which reportedly only offers one free game per month and still requires individual purchases for each title on the service.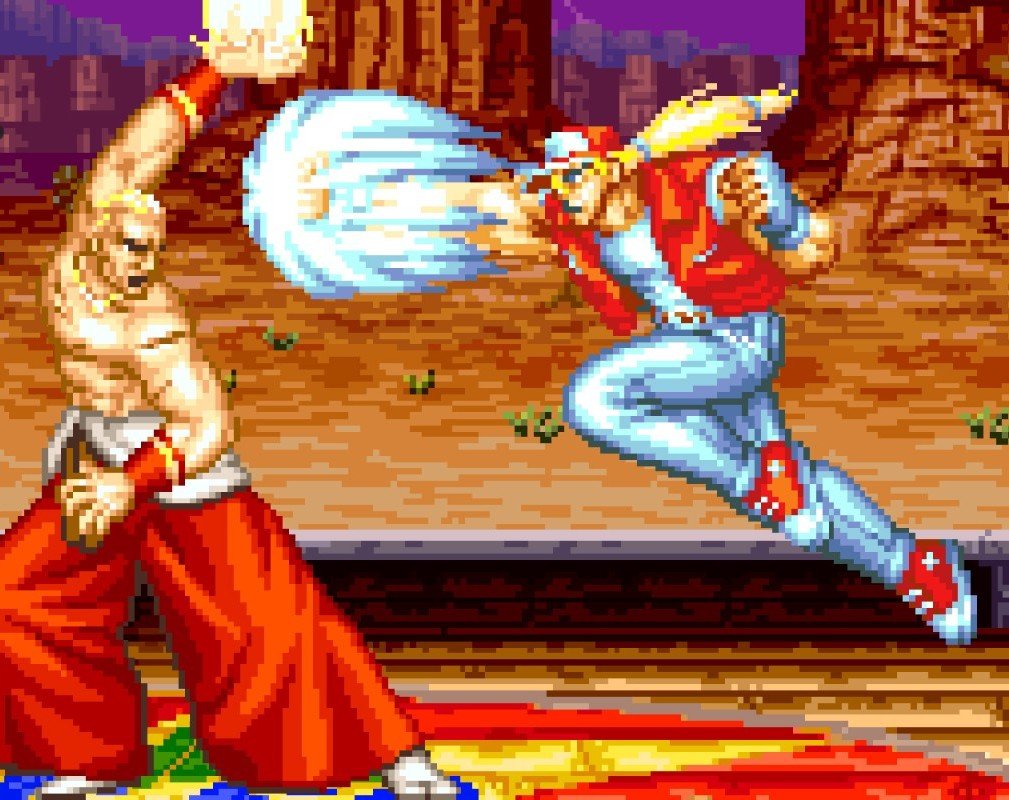 That said, Cottam has not hidden the fact that his long-term ambition for Antstream is to be an all-encompassing cloud service. ""The end goal for this is to actually get to the point where you can play the first game ever created to the game that came out yesterday," Cottam told us back in January. "But that's a much, much bigger vision obviously."
With a fresh investment from Tencent, Anstream should be able to more quickly adapt to the market and address ongoing challenges that may have been harder to overcome without the extra capital.
"The capital is definitely the right step in realising our goals. Spreading the word and bringing retro social gaming to casual gamers, fans and retro lovers has always been our goal.The funds will allow us to be creative in the ways we reach them and bring them into our world of fun," the spokesperson noted. "Because we have created a place that people can play games in a snackable way, we think that the potential is huge for us to grow our subscriber base. As we add more games and continue to build out the tech, we think Antstream Arcade will be the future of streaming games for players who want easy accessibility across any device."
"Like any business we have challenges. Growth, tech, marketing and scale are things we think about daily. We have been on this journey for several years and are excited to have launched in July and to continue to build out the tech so people can enjoy their favourite games."
As has become commonplace in the mobile market, soft launches can tell a games company a lot about what the audience likes (or doesn't) and what has to be addressed immediately before a full-scale launch. This kind of feedback is critical, and the Western Europe soft launch certainly gave Antstream plenty of data to sift through.
"Our Kickstarter campaign exceeded our expectations and allowed us to bring in more than 800 people to test and learn in the arcade. This was very valuable to us as a business. Additionally, we have been very fortunate to have a deeply engaged Discord channel. Our community tells us what they like and don't like. They keep things real and want Antstream Arcade to succeed. The feedback from them has been incredible. Our soft launch taught us that there is a deep love for safe, fun games across every continent and that people are excited for us to come to their market," the spokesperson continued.
Should Antstream decide to pursue the Asian market, having a partner like Tencent involved is ideal. A time may come when they push into Asia, but for now that's not a primary goal for the service.
"The easy assumption is Tencent will help us with Asia, but the core goal for us is to provide Antstream Arcade to western markets," the spokesperson explained. "We want to continue to build out in the UK, EU, and the US, as they will be key for us to scale our business. Of course, we would like this to be global, but we want to focus on delivering an incredible experience in our home court."
One of the most critical aspects of any cloud gaming service is going to be its technology to eliminate lag. Building out data centers globally to ensure that the average player isn't very far from a data hub will be key. A lot of retro titles can involve quick, twitchy movements, and latency problems can ruin gameplay. As Bloodstained creator Koji Igarashi commented to us about developing on any cloud platform, "The first thing I would like to know is if it smoothly runs a fast and responsive 2D game."
Getting significant backing from Tencent should hopefully enable a more robust network of data centers in countries that Anstream operates, but it doesn't change the fact that cloud gaming in general faces an uphill battle. Internet access and bandwidth is not equal across the world, and there have been questions about the value proposition of soon-to-be-launched services like Stadia.
For its part, Antstream still believes Google's entry is a big positive and that its own retro focus will be a major differentiator.
"[Google's] move into the space validates what we have been working on for years," the spokesperson commented. "The good news is that we are live and have subscribers. We knew that streaming would be the future. If you look at music, film and video, everyone knows the evolution to gaming was inevitable. This is why our tech team has been working to master this.
"Also, our approach is very different. We are not focussed on the AAA titles, but the fun snackable and safe family games. We wanted to create something that not only triggers wonderful emotions of nostalgia, but allows you to connect to your friends and family in ways other than just through social media. Whether it's the global leaderboard, or to challenge each other, earn gems together or even play two-player. The social element is something we thought long and hard about. We wanted our system to be unique and our community loves it."
The cloud gaming market could be worth $2.5 billion by 2023, according to IHS Markit. The winners will be those who offer the best content at the best price. It'll take time for the market to mature, but Antstream's chances to grab a portion of that cloud pie are now a lot better with Tencent's investment.