2020 has been nothing if not turbulent, and the term "unprecedented" has just about worn out its welcome at this point. COVID-19 has exacted a well-documented toll, and it feels trivial–if not downright absurd–to be writing about video games in the face of immeasurable tragedy.
And yet, there is much solace to be found in the world's most popular and lucrative entertainment medium. For consumers, video games provided a much-needed respite from chaos. Meanwhile, manufacturers and publishers benefited greatly from the increased attention the industry has received amid lockdown and quarantine efforts; in November, analyst provider Newzoo estimated that games would be a $175 billion business in 2020.
Developers, too, turned to video games as an outlet this year. The people who make our favorite games found comfort within their art, and the art of others. Below, we've compiled a list of games that were particularly popular with members of the game development community. This isn't a formal ranking or anything–we'll leave that for the consumer-facing sites–but a collection of games that our developer friends felt were special.
The choices here were informed by a number of factors, from interesting takes on developmental hurdles or new gameplay mechanics, to more traditional reasoning like fondness for story and characters. In all, 21 games were called out by the developers, highlighting the impressive amount of variety present in this year's gaming landscape.
We've also included some commentary from SuperData principal analyst Carter Rogers on a handful of the more prominent games on this list. Throughout the year, SuperData tracks sales trends within the industry, making the group an invaluable source of analysis.
So, with that out of the way, these are the games into which developers escaped in the tumultuous year that was 2020.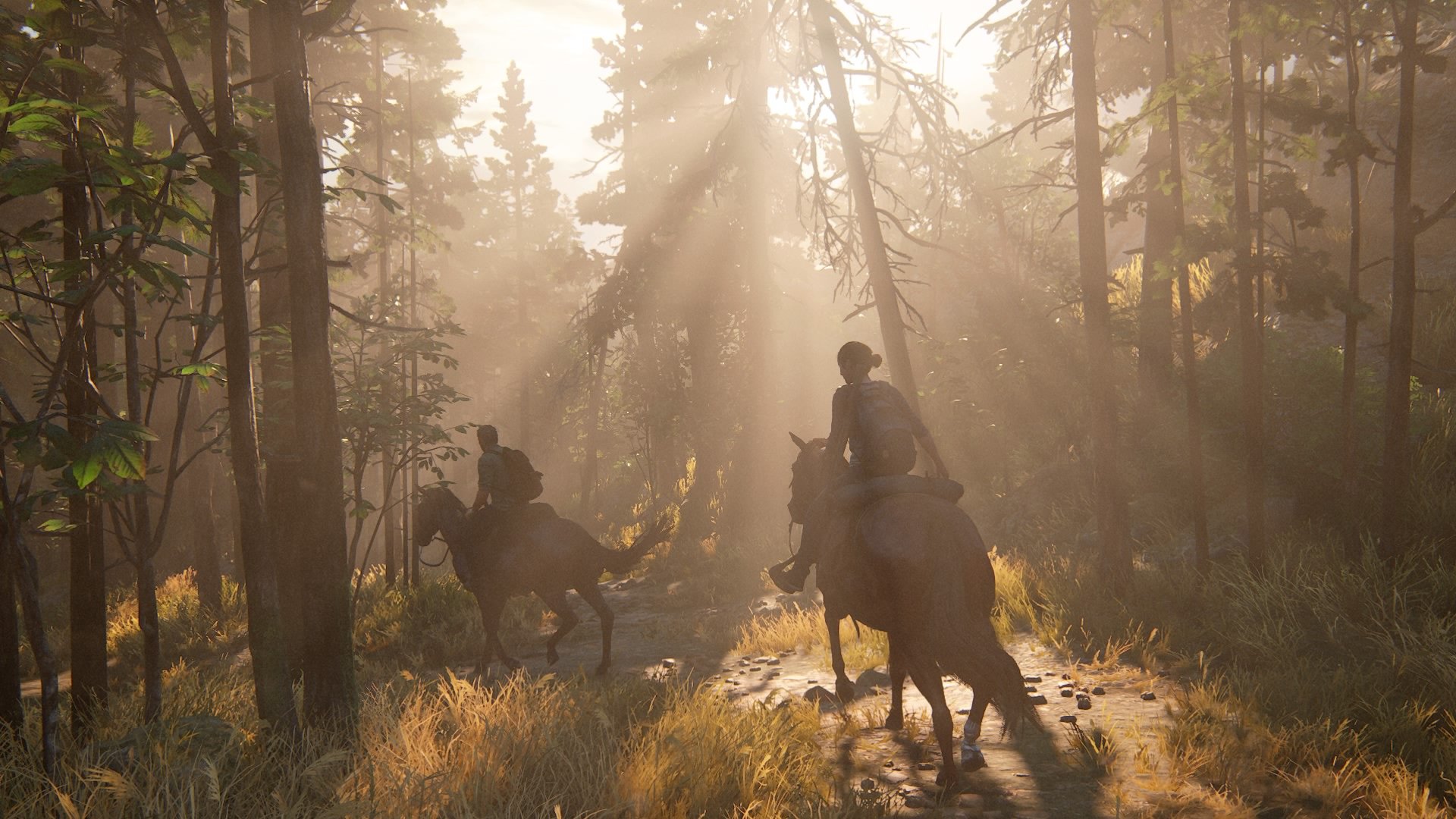 The Last of Us Part II
There isn't a lot to say about The Last of Us Part II that hasn't been said at this point. The highly-anticipated sequel cleaned up at this year's Game Awards, and has been lauded for its representation, and for including a transgender character, even if there is still a lot of work to be done on that front.
Upon release in June, The Last of Us Part II smashed sales records for Sony. It sold 2.8 million digital units in its launch month, making it the best-selling PlayStation exclusive of all time.
"It also showed 'spoiler culture' has seeped into gaming," Rogers, called The Last of Us Part II the best game of 2020, pointed out. "Sales of the game were frontloaded, likely because players wanted to experience the story as soon as possible, especially after major pre-launch leaks. This is similar to how people might go to a midnight film opening or get up in the middle of the night to watch new episodes of The Mandalorian as soon as they debut."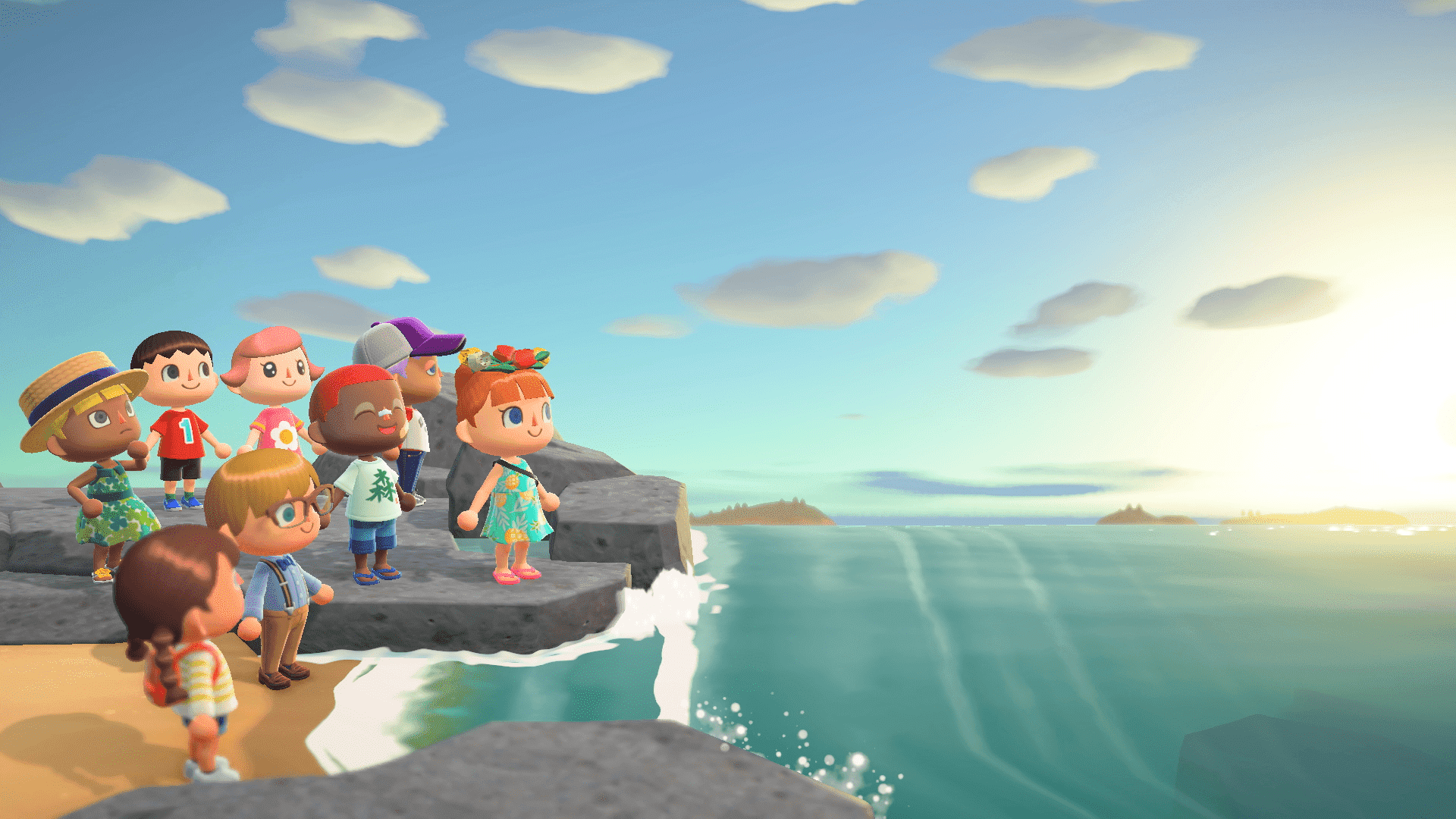 Animal Crossing: New Horizons
For many people, 2020 was the year of Animal Crossing. The cute, laid-back nature of Nintendo's island adventure has propelled it to astronomical sales numbers, an accomplishment that has been well-documented at this point. New Horizons' software sales performance was impressive on its own, but the game also bolstered sales of the Nintendo Switch platform, which has been the best-selling console for 24 months running at this point; earlier this month NPD's Mat Piscatella called it one of the "best-performing consoles in US history."
On the back of this success, Nintendo enjoyed its most profitable first quarter of all time back in August. Further, Animal Crossing has had a profound impact on the pandemic-fueled zeitgeist, having released just as the public was acclimating to quarantine efforts. In the subsequent months, the game has become an oasis of sorts, a light-hearted escape from the dreary world around us.
"Animal Crossing: New Horizons sold 5 million digital units in March, the highest launch month total ever for a paid console title," Rogers said. "The game probably had the biggest mainstream mindshare of any game released this year, as exemplified by major celebrities showing off their islands."
For Brynley Gibson, lead producer at Systemic Reaction, this was enough for Animal Crossing to snag the title of best game of 2020.
"Nintendo always impresses me with how they remake their own IP," Gibson said. "They have a brilliant knack for updating and refreshing a concept whilst keeping the game familiar and easy to pick up. This latest iteration looked lovely, threw in a virtual smartphone, an island setting, and went on to deliver digging, fishing, netting, and planting the same as ever. Nothing could beat that wholesome, recognizable village life in counteracting the grim reality outside. An old friend that didn't need to prove itself, you could just sit together and relax with each other as if it was yesterday."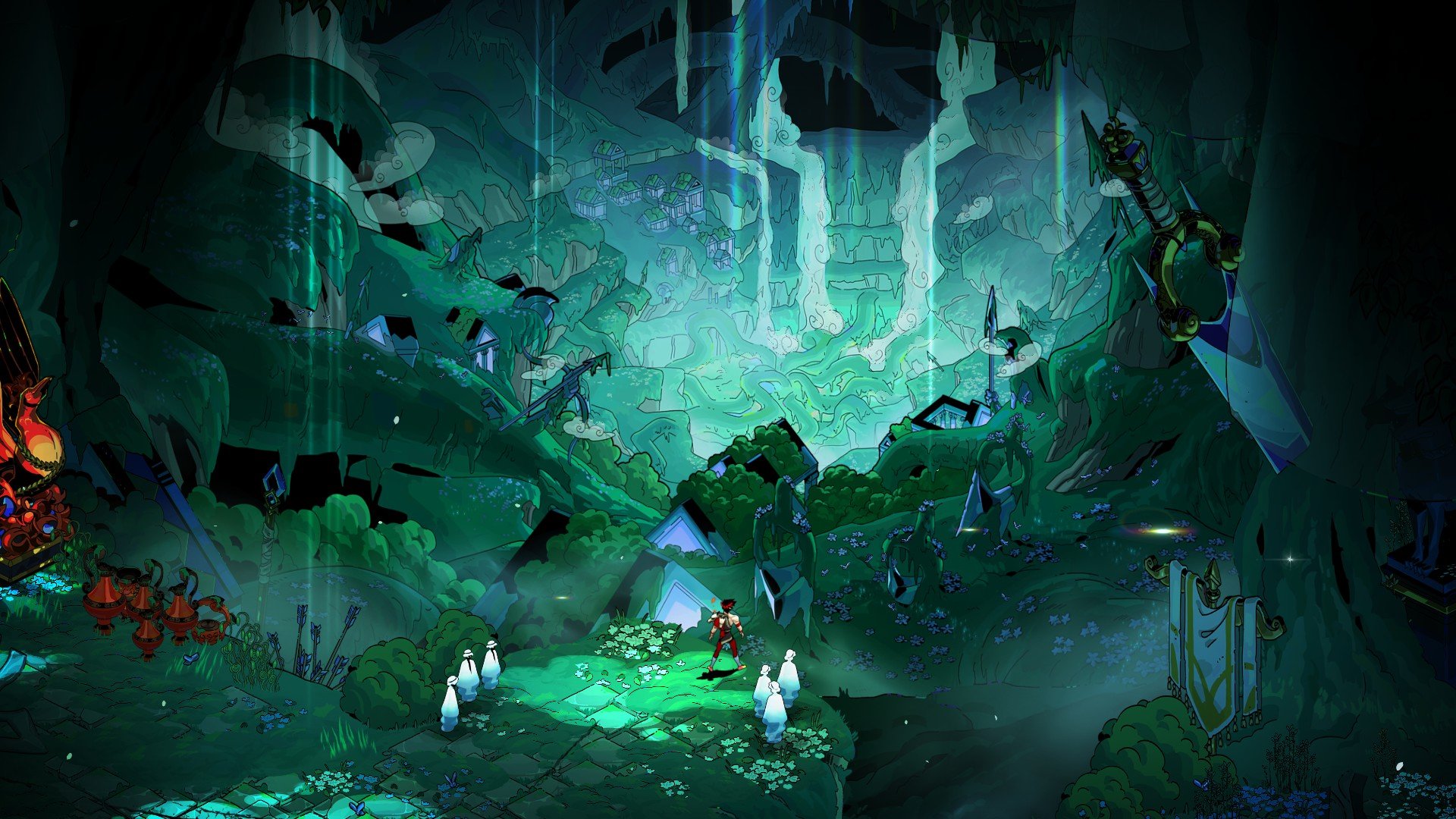 Hades
Hades from Supergiant Games proved that narrative doesn't need to take a backseat in the roguelite genre. Here, a deeply personal story of family and belonging unfolds over the course of dozens of playthroughs, and permanent character progression provides a mechanical carrot-on-a-stick to keep players engaged.
By far, Hades was the most popular game of 2020 among the handful of devs we spoke to. For Kirill Potapov, senior game designer at Redhill Games, Hades is a very welcome addition to a genre that typically thrives on lost progression and character resets.
"Supergiant games provided what I wanted: it's a mechanically perfect roguelite with meaningful progression and a solid plot as a nice bonus," Potapov said. "All metagame systems are nicely connected to the story that still keep everything logically in place. A beautiful game and a role model for future releases."
When we interviewed Supergiant creative director Greg Kasavin in October, he said that making narrative a core part of the Hades experience was the primary goal, and the foundation of this effort was creating memorable characters. For Michael Siciliano, software engineer at Jackbox Games, this is the best part of the game.
"I fell in love with Hades as soon as I died," Siciliano said. "From the compelling characters to the beautifully-balanced combat (and of course the dog-petting), Hades leaves you both satisfied and excited to jump back into the Underworld."
For Adam Smith, senior writer at Divinity: Original Sin and Baulder's Gate III developer Larian Studios, Hades is nothing short of a masterpiece. Smith not only called out the game's writing, but the smart way Supergiant employed the dialog in between runs.
"It's a masterclass of gameplay loops, but also of reconfiguring small parcels of dialogue into just the right patterns so that they are reactive to your last run while also pushing you toward the next," Smith said.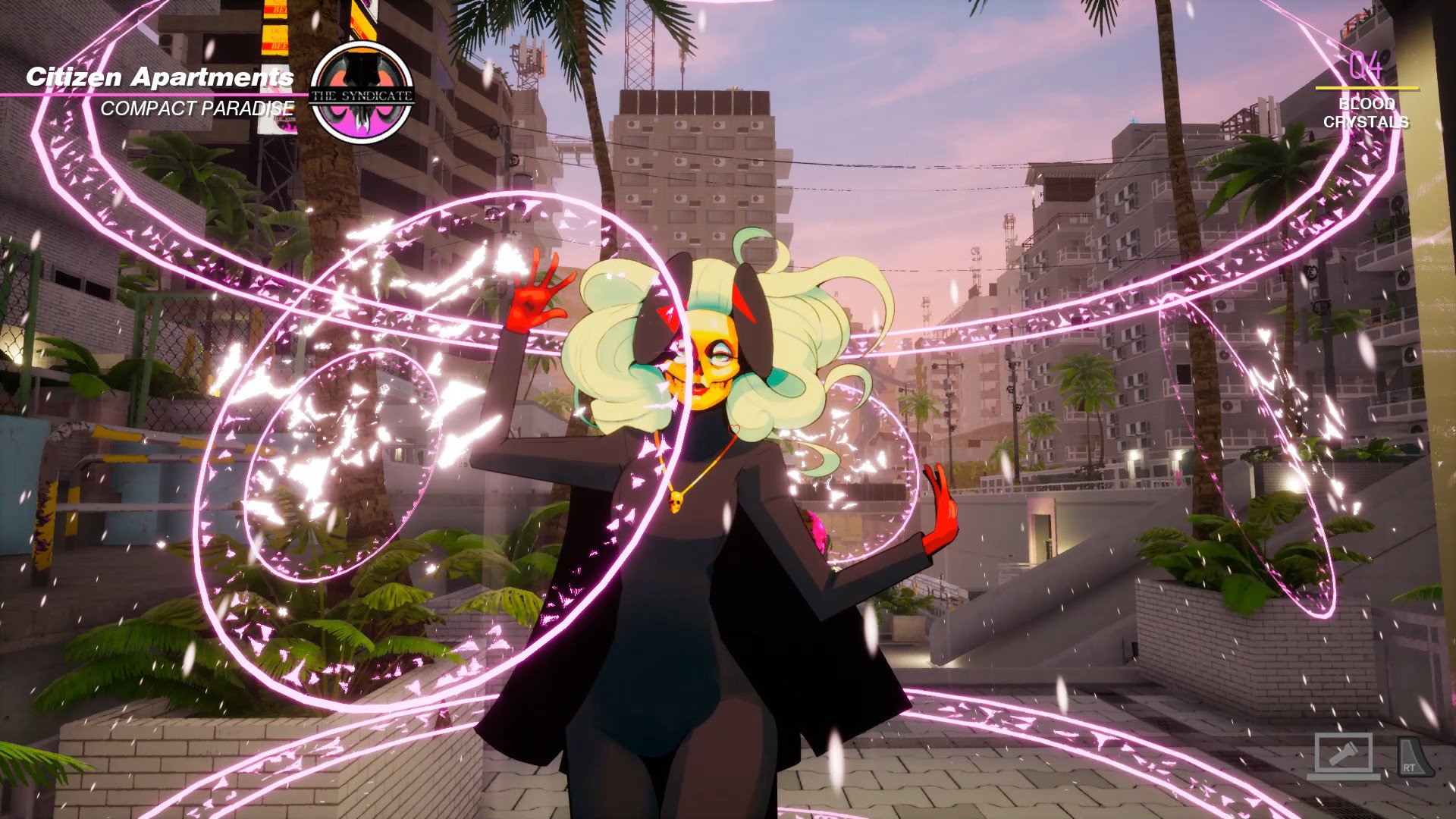 Paradise Killer
Another 2020 game that Smith enjoyed is Paradise Killer. It too is a narrative-focused game centered on gods and myth. But it's not a roguelite. Rather, Paradise Killer is a murder mystery, an adventure game that unfolds like a visual novel across an open-world island environment.
"A friend described Paradise Killer to me as 'gaudy cosmic horror.' That was all I needed to hear; I bought it immediately, and finished it in two lengthy sessions over a weekend," Smith explained. "It's an astonishing game, so precise in the history and design of its bizarre and terrifying world that I half-expected to find out it was one part of an extended universe that I'd somehow missed out on entirely."
Smith praised the game's unsettling atmosphere, and its grappling with grand concepts on a cosmic scale.
"It's a horror game in which most of the horror is happening off-screen–off-world really. In another place, another dimension, out of sight and mostly out of mind for the characters. And it's their complete disregard for the atrocities that prop up Paradise that impressed me most. They're so comfortable in their own skin, even the ones that don't have skin, that I found them utterly convincing."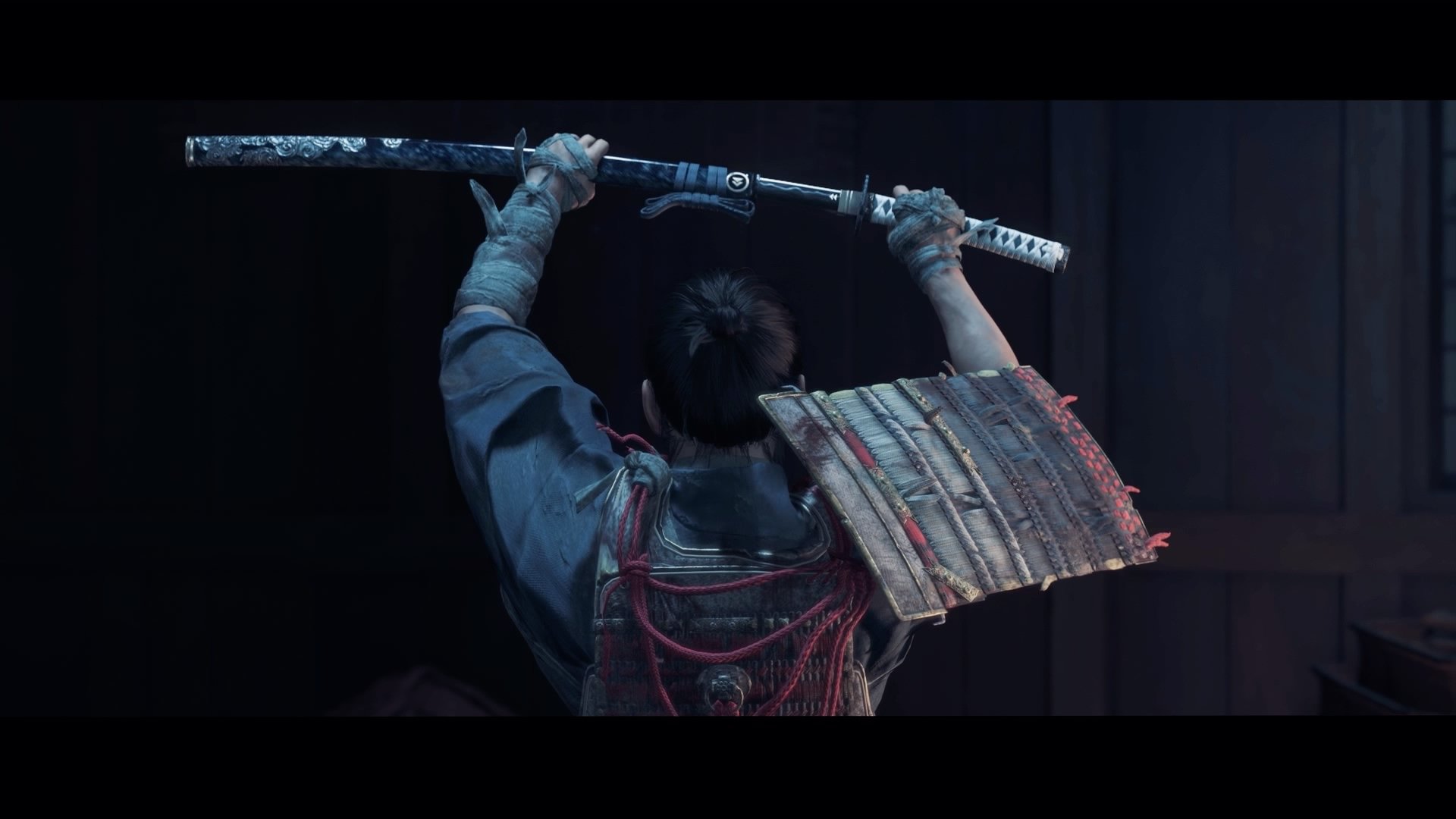 Ghost of Tsushima
Sony's lineup of first-party software was as impressive as ever this year, with a number of heavy-hitters launching to rather positive reviews. The Last of Us Part II cleaned up at this year's Game Awards, while Bluepoint's Demon's Souls remake and Spider-Man: Miles Morales helped get the PlayStation 5 off to a strong start.
For Potapov, though, it was Sucker Punch's open world samurai action game Ghost of Tsushima that stood out the most. Potapov called the game a masterpiece, an exciting and beautiful swan song for the PlayStation 4.
"It's an elegant masterpiece, and an amazing combination of action-packed samurai combat and calm narration," Potapov said. "The pace is the key here: even in combat the game doesn't rush you–no need for button mashing or running in circles to avoid enemies. Immersion is great–every element is very well connected to the story–plus the artwork is just outstanding."
Kevin Vekony, QA analyst at Jackbox Games, echoed Potapov's enthusiasm for Ghost of Tsushima:
"There's so much to love about this game. It has an incredibly immersive recreation of feudal Japan, intense sword combat that constantly introduced exciting new options, and an intricately deep complex story that had me gripped through to the end."
Upon its release, Ghost of Tsushima became Sony's fastest-selling new property according to SuperData, selling 1.9 million digital units in July. This may have been helped by its launch in the summer, which is typically a dry period for new games, but it is certainly an impressive achievement no matter the circumstance.
"I like to call Ghost of Tsushima 'the people's game,'" Rogers said of consumer reaction to the title. "The public reception was notably better than the (still positive) critical consensus. For example, the game has a nearly-perfect review score on Amazon."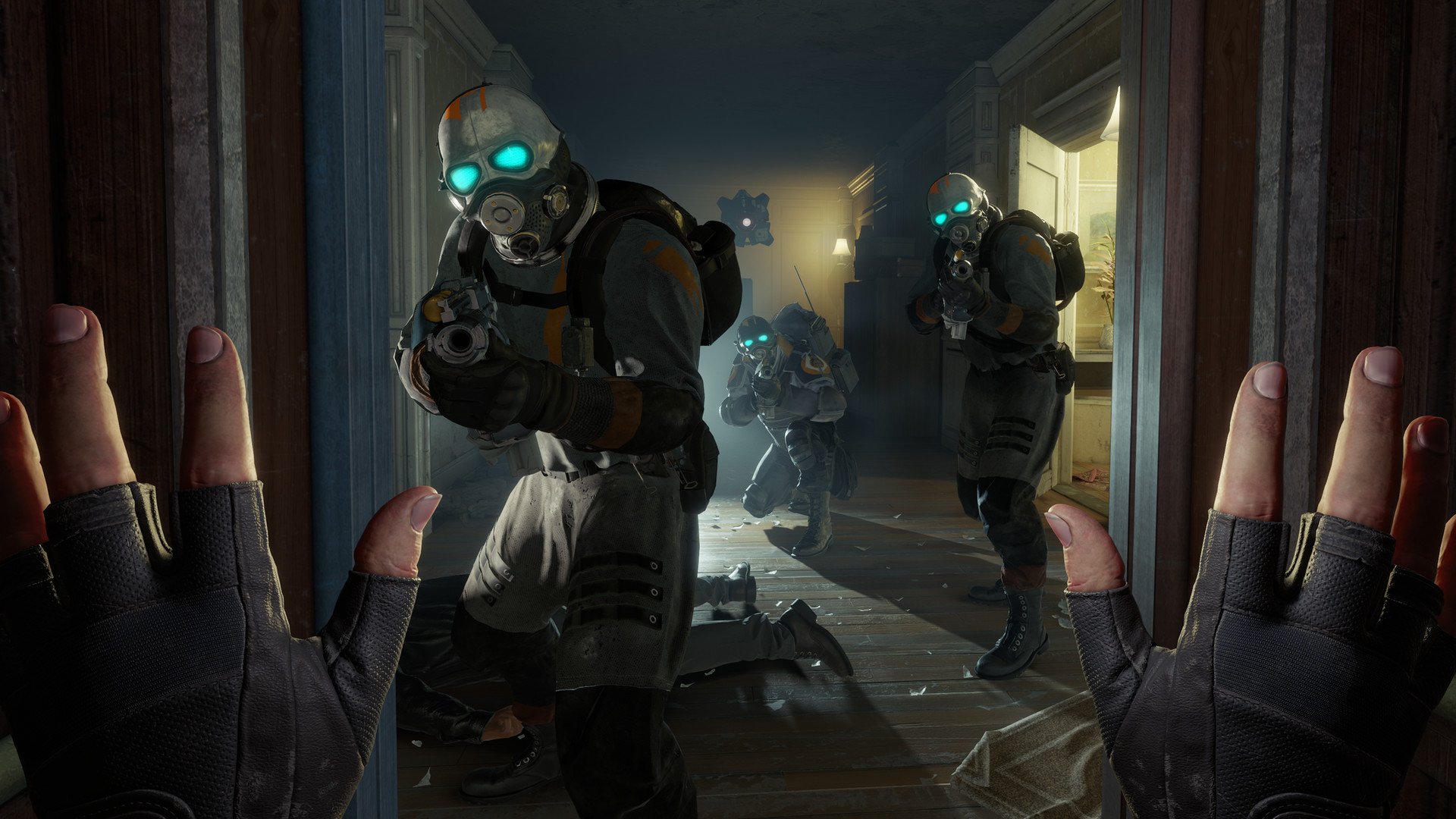 Half-Life: Alyx
The VR market has been struggling to gain stable footing among the general consumer base, but 2020 saw the strongest argument for the tech yet. When it released in March, Half-Life: Alyx was largely praised by reviewers even if some analysts said that the sales numbers likely wouldn't have a notable impact on the VR sector.
Rogers, however, said that Alyx would have been a decent performer even if had been a standard non-VR game. In the VR sector, though, it's a standout seller, a titanic hit by the segment's standards.
"Through the end of November, over 2 million copies had been either sold or included with VR hardware," Rogers noted. "This was one of the few games that may have actually performed better if not for the pandemic. Due to supply chain issues, the Valve Index and other VR headsets were sold out when the game launched to critical acclaim. This limited the number of people who could have bought into the VR ecosystem to play the title."
Whatever becomes of Alyx's long-term impact, Tim Willits, CCO of Saber Interactive, named it his game of the year.
"It gave us a fully developed and insanely detailed world to escape into this year," Willits said. "Playing Alyx brought me back to the early days of working on the first VR headset with John Carmack at id Software. When Doom 3 was running on the original headset, it inspired visions of big AAA games, delivering a full-featured offering to VR, but it took Alyx to finally deliver that vision. And it was worth the wait!
"Alyx is everything people want in VR, from the amazing world to the fun gameplay; it is truly an amazing experience," Willits continued. "Heck, in the first area of the game, I picked up a marker from a table and drew a dirty picture on the window! I love that game."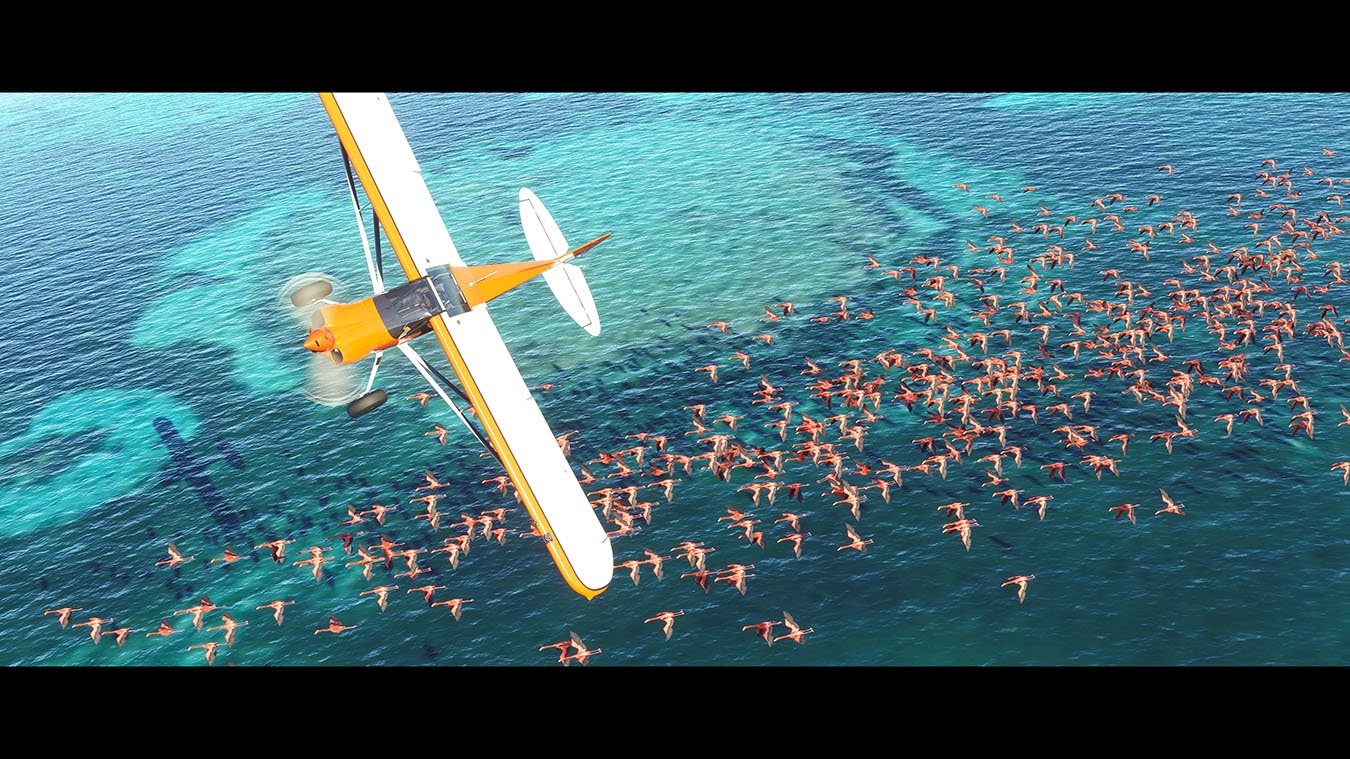 Microsoft Flight Simulator 2020
One of the more surprising stories of 2020 revolves around Microsoft Flight Simulator. More than simply a technologically-impressive recreation of the real world, the game also hints at Microsoft's future plans for its Game Pass subscription service and its presence on the PC platform. It's also game of the year for Milos Jerabek, executive producer at Redhill Games.
"For me, a truly influential game is one that touches multiple segments of the industry, and this year I believe that Microsoft Flight Simulator 2020 really made its mark," Jerabek said. "Selling out all the stocks of every single hands-on throttle-and-stick (HOTAS) manufacturer around the globe; kicking off completely new lines of PC and console gear production; getting hundreds of thousands of players to play a realistic flight sim; sparking new companies focused on mod development and gear manufacturing for a single game. Tell me that's not one hell of an achievement!"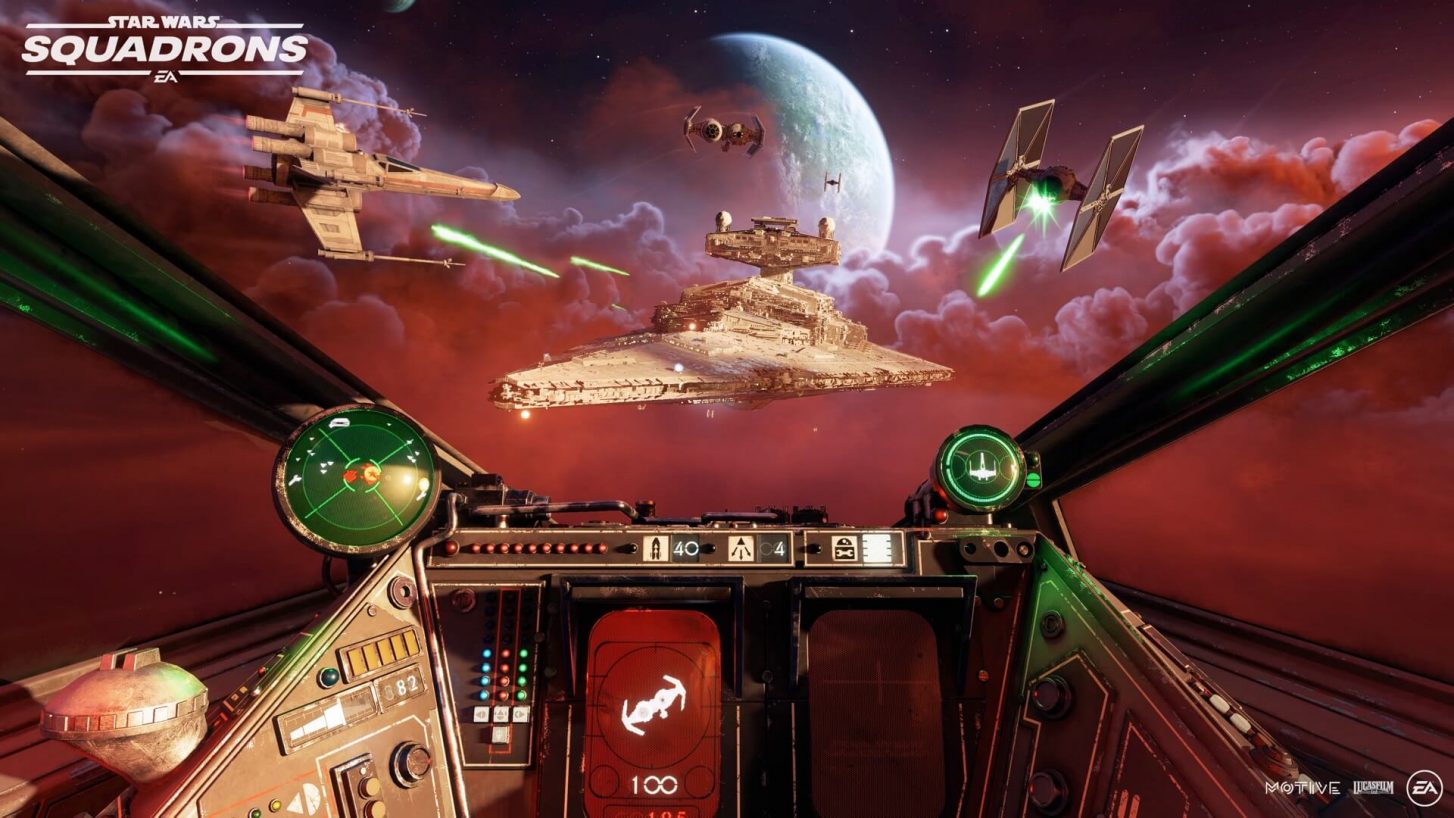 Star Wars: Squadrons
While EA's handling of the Star Wars license has left a lot of consumers and critics wanting, there have been a few bright spots in recent years. Namely, the turnaround of Star Wars Battlefront IIand last year's Jedi: Fallen Order.
This year saw a new effort by EA to reinvigorate the property's video game presence. Star Wars: Squadrons is a ship-based combat game reminiscent of the beloved Tie Fighter and X-Wing PC titles of old. In October, it released to rather positive reviews, and had a successful first month on the market. It's also one of Systemic Reaction narrative designer Acke Hallgren's favorite games of the year.
"While the multiplayer aspect of Squadrons is most definitely in focus, the campaign holds a simple but effective story that does a good job of telling both sides of a war without blurring the lines," Hallgren said. "It also gracefully teaches you the game's mechanics throughout, preparing you for your online battles while still keeping you engaged. The stakes are high but believable, and the narrative makes sense of a splintered Galactic Empire that struggles with having lost control."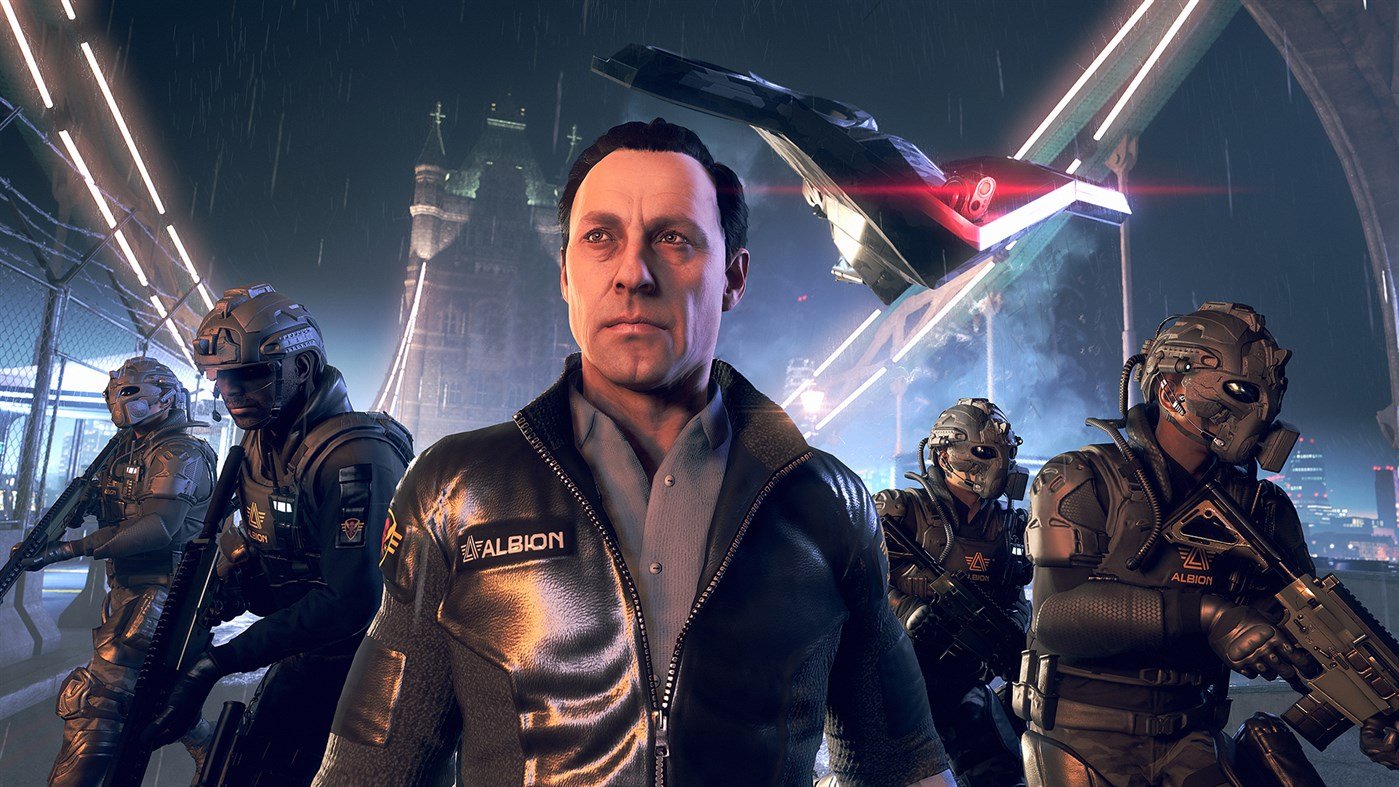 Watch Dogs: Legion
One of the most ambitious games of the year was Watch Dogs: Legion, which Ubisoft promised would let you play as any character in its sizable open world. According to reviewers, these claims were largely delivered on, and the execution was successful enough for Laura Buse, game designer at Systemic Reaction, to name it the best game of 2020.
"It gave me so much freedom to roleplay and make up stories about my characters, and it really brought home the point that every person–no matter who they are–plays an important role in the fight against fascism!" Buse said. "To be honest, I could talk about my DedSec crew forever; I love them all."
Sales-wise, Legion easily eclipsed the market performance of its two predecessors: Rogers noted that it sold 1.9 million digital copies in October despite only being on sale for three days that month.
"The franchise has grown significantly over Watch Dogs 2, which sold 431,000 digital units in November 2016," Rogers explained. "Its success shows how free giveaways of older titles can boost the paying audience when it comes time to release the next entry. Much like fellow Ubisoft title Assassin's Creed: Valhalla, Watch Dogs: Legion also benefited from Cyberpunk 2077 delays."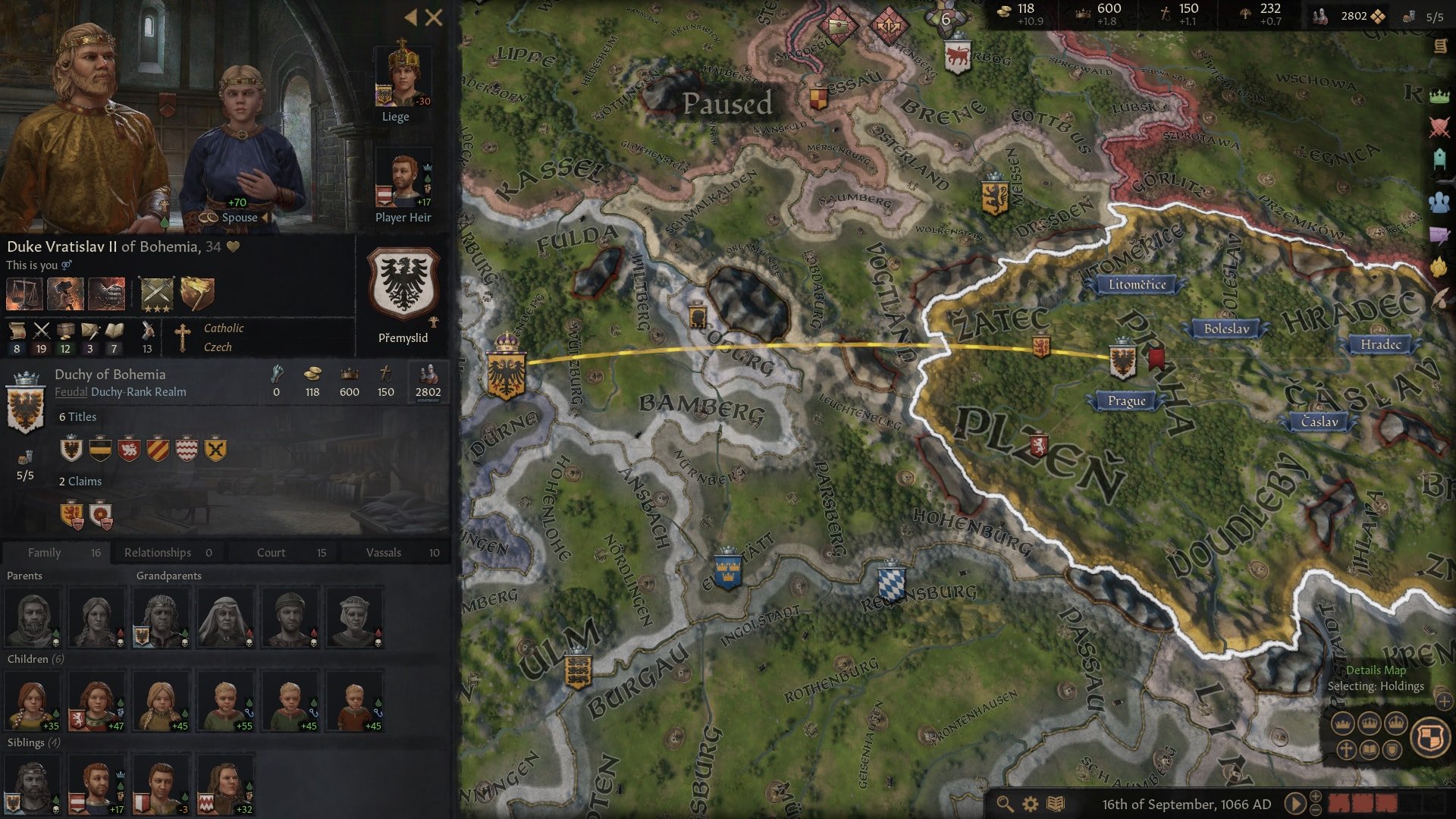 Crusader Kings III
The grand strategy genre is not necessarily known for its accessibility, which is what makes Crusader Kings III's reception so notable. When it launched in September, it sold 1.1 million units, slightly overtaking launch month sales of genre heavy hitters Sid Meier's Civilization VI and Total War: Three Kingdoms.
Rogers noted that the game did have the advantage of being on sale for nearly all of September, but that doesn't discount the fact that the series is no longer a genre underdog.
"Crusader Kings has gone from a niche title to being a standard-bearer of the strategy genre," Rogers said.
In addition to Watch Dogs: Legion, Buse also mentioned Crusader Kings III as one of the best games of the year thanks to the game's immersive emergent storytelling.
"When a player names their children, those names might be used further down the family tree," Buse said. "One name that became really popular with my dynasty was Tissue! It's fun to see your own stupid jokes become part of 'history.' I also tried making Baby Shark a thing, but unfortunately, that name didn't catch on."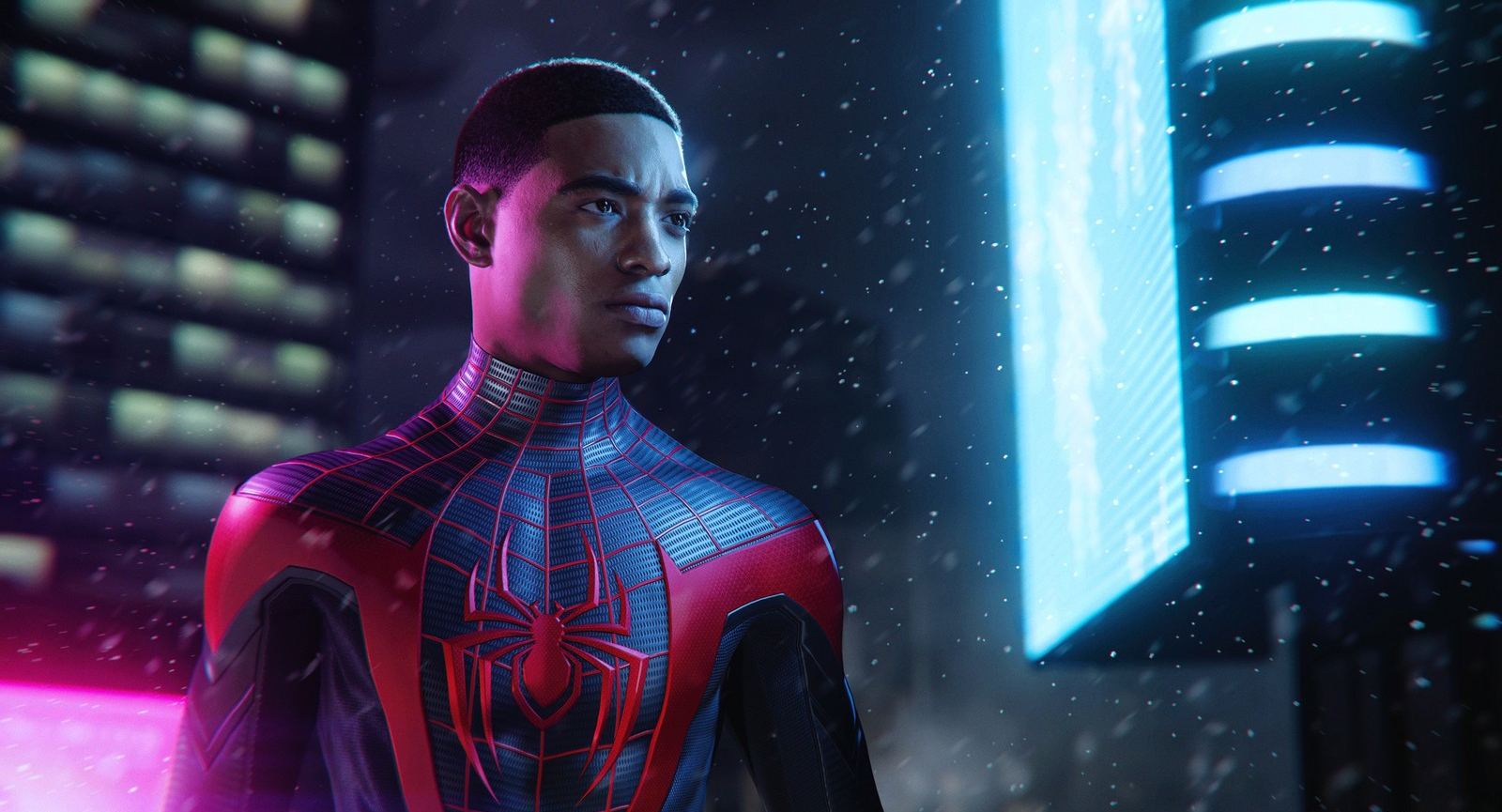 The Rest
2020 was a banner and varied year for video games, and the above are just a handful of games into which developers escaped. There were a number of other titles that were called as impactful; for CJ Tuor, writer at Jackbox Games, it was Marvel's Spider-Man: Miles Morales; for Chase McClure, senior software engineer at Jackbox, it was Tony Hawk's Pro Skater 1 + 2; and for Alex Weick, producer at Jackbox, it was PlayStation 5 pack-in Astro's Playroom.
The point is that the games business saw a breadth of games from every genre imaginable, a cornucopia that was very welcome in a year of isolation. Every taste was catered to, and every consumer had something to play. It was a bad year for a lot of reasons, but video games were not one of them.