Today, a new studio has unveiled itself and thrown its hat into the ring of competitive multiplayer games. Theorycraft Games is a new independent developer based out of Seattle and Los Angeles, and will specialize in player-versus-player (PvP) experiences. Led by former League of Legends franchiseexecutive vice president Joe Tung, Theorycraft Games' mission is to make "deep, 10,000-hour games that are just better when played with friends."
"At Theorycraft, we've loved PvP games our entire lives," Tung told GameDaily. "For me personally, many of the games that were most important in my life were PvP: Street Fighter, Cyberball, Tecmo Bowl, Halo 1 through 3, Dota, League of Legends, PUBG, etc."
Beyond simply offering fun player-versus-player experiences, Tung noted that there are several other connective threads that link his favorite games. For one, there's a strong mastery component, which rewards players who take the time to learn a game inside and out. The League of Legends team at Riot Games calls this quality the "neverending path to mastery," Tung said, a label reserved for games that encourage long-term engagement through competition.
Even the name "Theorycraft" exemplifies the team's intentions of building deep PvP experiences. It's a term that references the practice analyzing game mechanics from an objective perspective in order to develop optimal strategies. Tung said theorycrafting is reserved for games that garner endless speculation and debate, and that have built an enthusiastic community of dedicated players. This is something that the team at Theorycraft has set its sights on.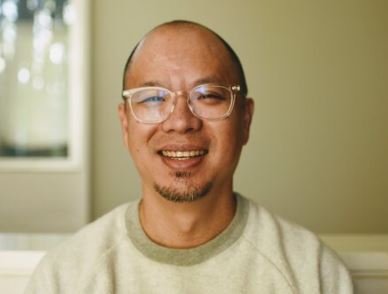 "The other thread is that all of those games foster social relationships, and not just in the unfriendly paradigm that some might associate with PvP," Tung continued. "Some of my closest friendships were formed over one-flag CTF games on Zanzibar, and several of our founders have bonded over thousands of hours shared in Summoner's Rift or Erangel."
For Theorycraft, mastery is the key feature that makes a game worth those 10,000 hours of investment. Couple that with strong social features, and Tung believes the team has a solid foundation upon which to build a successful business.
"We think friends are stickier than any game system can ever be," he said. "We live in an age where the right games can last forever. As a company that's all about the long term, that's exactly the space we want to be playing in and I think living at the intersection of belonging and mastery is a pretty good place to start."
Tung is joined by an all-star lineup of PvP veterans at Theorycraft Games, including Michael Evans as chief technology officer. Evans is a former tech lead on games like Valorant, Overwatch, and Halo. Also joining Theorycraft is former Bungie creative director Mike Tipul, and former Valorant, League of Legends, and Dota 2 art director Moby Francke.
"In some ways it's hard to imagine an indie studio more suited to tackling PvP–it's just in our DNA as a company," Tung explained. "All that said, while we're proud of our track record, we know we're starting from scratch and fighting for our right to exist, so we're not taking anything for granted and we know there's always more for us to learn."
It's an undeniably talented team of consummate professionals, but it's also markedly smaller than the companies Tung is accustomed to. He's coming from Riot Games, after all, which employs more than 2,000 people globally; Tung himself oversaw a team of over 600 people while working on League of Legends.
"It's been a long time since I could truly know everyone on the team, let alone the company–and I love it," he said. "We're also fighting for our right to exist. It's such a different position than being the 10,000-pound gorilla, but I love that also. And there's so much clarity when you're in that position."
Beyond simply being his genre of expertise, Tung said that the PvP space has evolved greatly in recent years and is very receptive to new visions and concepts. The demand for competitive games has expanded a hundred-fold, and genres like character-based shooters and MOBAs have exploded. This is a playground in which Tung is eager to play.
"I don't think there's a right or wrong way to approach something like this, but our way is to have a thesis about a game idea and the player needs it serves," Tung explained. "[Our goal is] to build and iterate rapidly, getting in the hands of real players as quickly as possible–and that's
exactly what we've done. We founded the company in November, and a week later we started building. Three weeks after that we tested the game with external playtesters."
To get off the ground, Theorycraft Games has managed to secure $37.5 million in Series A funding. Investment is being led by NetEase, and includes a number of other prominent groups such as Bitkraft Ventures, NEA, Griffin Gaming Partners, and more.
"NetEase was our first choice of lead investors and has been incredible to work with every step of the way," Tung explained. "From the beginning, they've said that their goal is to 'unleash our potential,' and they've been 100% true to their word. We're also super excited about the capabilities NetEase can bring to bear to help us get to market and win once we're live."
It's easy to be skeptical of a company claiming to be the next big entrant into the PvP arena, especially with Overwatch 2 on the way, and League of Legends and Dota 2 continuing to dominate the landscape. But Theorycraft Games is made up of a group that is undeniably prepared for–and accustomed to–all the rigors of the competitive multiplayer space. Building a "10,000-hour game" is certainly an ambitious goal, but it's impossible to ignore Tung's enthusiasm. And his experience.