Last month, Finnish game developer and publisher Tower Pop announced a $2.1 million investment for its upcoming Web3 game Omega Royale. How does the tower defense (TD) genre – generally associated with casual, mobile gaming – fit into the Web3 world? Let's take a look.
Tower Pop's founders, cousins Fredrik and Niklas Wahrman, have been working on tower defense games for more than a decade, including mobile hit Crazy Kings, published by Animoca, which its Google Store page claims has notched up more than a million downloads.
Tower Pop's investors include Play Ventures, which has a portfolio of dozens of emerging Web3 gaming companies, as well as Agnitio Capital, which tends to back gaming companies with an emphasis on back-end infrastructure and monetization.
Since beginning their careers two decades ago, the Wahrmans have mainly worked on single-player games. But Omega Royale, which began development three years ago, will be a ten-player fight to the death, in which players individually take on waves of enemies, but must also send baddy boosts against human players. This extra layer of strategy balances the need to kill off stragglers, focus on impeding more skilled opponents, or exact revenge against irritating individuals.
"So far, no-one has made a Battle Royale tower defense game," says Fredrik Wahrman. "It's new and different and that makes it a challenge to make it approachable for people to play."
At first glance, the tower defense genre doesn't seem an obvious choice for Web3 development. Most games follow a simple format in which the player places defensive structures in advantageous places, in order to slow, divert, and kill increasingly dangerous waves of enemies, often referred to as "creeps".
It's mainly remembered for a sudden burst in popularity around 15 years ago, when Adobe Flash games like Desktop Tower Defense unleashed billions of creeps onto office and home computers around the world. Based on the then-nascent free-to-play (ftp) model, and usually monetized through advertising, the phenomenon even featured in the Wall Street Journal.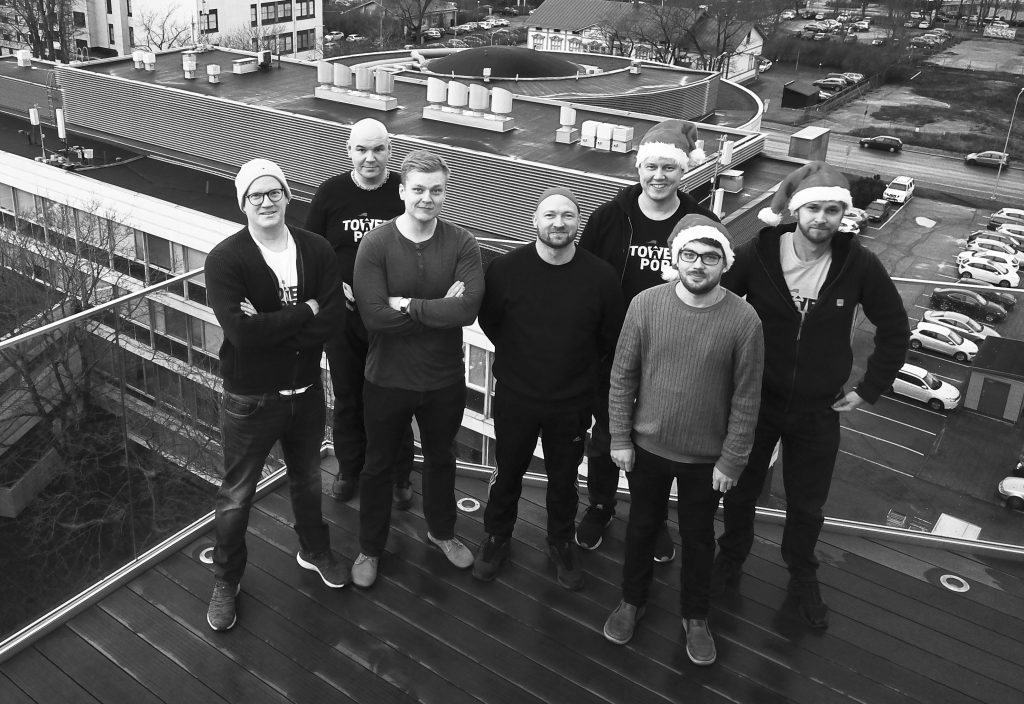 This boom coincided with the launch of the iPhone and App Store, which spawned plenty of TD games, such as Fieldrunners and Kingdom Rush. More sophisticated games soon emerged that featured deck-building and MOBA elements. These include major hits like Clash Royale, which made earlier efforts seem simplistic and retrograde. Clash Royale netted $1 billion in revenue in its first year of release (2016).
On consoles and PC, early TD games like Pixeljunk Monsters, Plants vs Zombies, and Orcs Must Die met with commercial success. But innovating on basic TD mechanics proved to be a challenge. PixelJunk Monsters 2 and Orcs Must Die's sequels added a focus on co-op play. Plants vs Zombies is now best known as a multiplayer shooting franchise.
The genre is sometimes viewed as overly simplistic – Eurogamer's Chris Donlan wrote that "they can feel a bit like clicker games" – and its core mechanics have mainly been incorporated into more sophisticated games.
Apart from adding a battle royale element, how does Omega Royale move the genre forward, particularly given the game's Web3 aspirations?
"We're using merge mechanics for how you upgrade and how you place your towers," explains Niklas. Merge gameplay usually involves merging two or more units into something more powerful. This means that Omega Royale will have a lot more unit variety than previous TD games.
"All the [human] players are facing the same waves of enemies, but if you're playing better, you're gaining units and powers, so you can decide to either use them to defend yourself, or send them to attack opponents."
"You're also summoning enemies and things like freeze powers against other human players," adds Niklas Wahrman.
Players also build their own card decks that can be utilized when the need, or opportunity arises. Some of these are basic and available to any ftp player, while others take the form of NFTs, which are available in limited numbers.
NFT cards won't necessarily be any more powerful than other cards, according to Fredrik. "Our intention is to ensure that all cards are balanced. It's like any deck-building game. You can have a great deck against one opponent, but a terrible one against another. You build your deck based on the way you prefer to play. Some players want to have as many cards and options as possible.
"We're getting ready for a limited alpha and we'll be keeping a close watch on how cards are used. It doesn't help us to have certain cards being overpowered or over-used by players. It should never be about who spends the most money because that's not fun for anyone."
Omega Royale has no release date as yet, although technical players tests begin in a few weeks time. NFT pricing and playtime grinding for rare cards has also yet to be fixed. But the game will come with seasons, in which special challenges will allow players to add to their decks, without buying NFTs. In the meantime, in-game cards are being used as lures and rewards in pre-release marketing and community building.
"We're not doing any play-to-earn," adds Niklas. "There's a lot of negativity around those kinds of topics, and a lot of emotion around words like NFT and Blockchain and Web3."
Tower Pop confirms that the game will be blockchain-based, so players are able to sell and trade in-game items. The company is also looking into ways in which players can create in-game items that are later incorporated into the game and its wider economy.
Much of this is to be decided when the game goes into broader testing phase, but Tower Pop says it's ready to learn lessons. "We have been making tower defense games for a long time," says Niklas. "But a lot of elements of Omega Royale are untested. The first time you try something, you have to expect to make mistakes and learn lessons, and we're ready to go through that process before we have everything in order."
Omega Royale is coming to iOS, Android, and browsers.