By now, it's a well-known fact that the business of video games has benefited greatly from the COVID-19 pandemic. Shelter-in-place policies have resulted in a boom as consumers turn to games as a primary form of entertainment amid quarantine conditions. However, gaming-adjacent businesses have also seen a sizable increase in revenue. For example, peripheral maker Turtle Beach recently reported that the pandemic has propelled the company to record revenue in Q2 2020.
Overall, Turtle Beach saw $79.7 million in net revenue over the last three months, a massive 93% increase over the same period a year ago.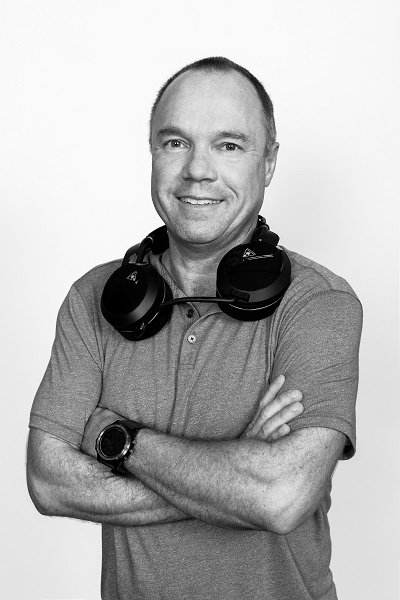 Known for its line of gaming-focused headsets, Turtle Beach has long been a mainstay brand for consumers looking for high-quality audio to go with their games. Last year, the company added to its lineup of gaming accessories by acquiring keyboard and mouse manufacturer Roccat. In the subsequent months, Turtle Beach has seen a sizable return on this investment, a trend emphasized by the COVID-19 pandemic.
"There are a few things that have allowed Turtle Beach to thrive in this challenging period," Juergen Stark, CEO of Turtle Beach, told GameDaily. "First, it certainly helps that Turtle Beach is the go-to brand in gaming audio. Second, our team has gone above and beyond to continually manage our supply with retailers to keep as much inventory in channel and available for people looking to upgrade their equipment. Lastly, another big part of sustaining the momentum moving forward is to continue to develop leading edge products."
Stark's claim that Turtle Beach is the go-to headset brand is backed by data collected by analytics provider NPD. According to sales charts from the group, Turtle Beach owns the top five spots for year-to-date dollar sales in the video game headset market, with the Ear Force Stealth 600 Wireless headset for Xbox One leading the way.
"Turtle Beach is the leading manufacturer of headsets and headphones in the console space," NPD's executive director of games Mat Piscatella told GameDaily. "And, as you can tell from its press release, it has been doing very well. The stats somewhat speak for themselves."
According to Piscatella, it's not just increased gaming amid the pandemic that has driven headset and accessory sales upwards. Work-from-home and remote education environments have also played a substantial role in bolstering the segment.
"Connecting with family and friends in game was already a big driver of headset performance prior to the pandemic," he explained. "Now, of course, gaming has become one of the primary ways people are getting together at all. Add on top all the people now working and learning from home, and one can easily see why the headset segment has really broken out."
This fact is certainly not lost on Stark, who said that both the Turtle Beach and Roccat brands are being utilized more often in home office settings. With the majority of schools around the U.S. shifting to virtual learning environments, students are also contributing to the rise in usage.
"Our gaming headsets are known for delivering clear communication between teams and players gaming online, and they've also proven just as valuable for talking with friends and classmates, teachers and other educators, and coworkers," he noted. "Our wired headsets are compatible with most computers/laptops and tablets/phones, and many of our headsets designed for Xbox and PlayStation also have compatibility with other platforms like PCs. Continuing to ensure our products are compatible across many devices will continue to be a key design focus for us."
In recent years, demand for designer headsets has risen significantly, a trend that Piscatella attributes to a few factors. Most notably, today's gaming landscape is dominated by multiplayer games that require communication between players.
"Headsets have become more of a need-to-have than a nice-to-have for many people," he said. "Games which encourage–or even depend upon–social engagement are only going to become more prominent, so the future for the headset space is very bright. Of course, no one can predict what will happen over the coming months and years when it comes to home working and home learning, but these are also going to play a big part in determining how the headset segment will scale."
Another unknown factor is the upcoming next-gen consoles from Microsoft and Sony. With the Xbox Series X and PlayStation 5 set to launch later this year, there exists the potential for a new headset market to emerge. Unsurprisingly, Turtle Beach is well-prepared in that regard. Last week, the company launched its new Stealth 700 Gen 2 and Stealth 600 Gen 2 headsets, which will be compatible with both current and next-gen platforms.
Designing a headset to be cross-gen comes with a host of challenges. The PlayStation 5 presents a particularly high hurdle thanks to Sony's utilization of 3D audio.
"For PS5, Sony has confirmed they're doing onboard 3D audio delivered from the console to the headset, and we can't wait for fans to hear what that sounds like in the new Stealth 600 and 700 Gen 2 headsets, which are tuned to deliver amazing, immersive surround sound from the new consoles once they're out," Stark said.
On the Xbox side, things are a bit easier. The Series X is using the same Xbox Wireless and Windows Sonic tech, which means that Turtle Beach's new headsets can connect to both generations without any additional engineering.
Turtle Beach has become a household name for fans of video game audio over the last several years, and the COVID-19 pandemic has cast a spotlight on its position at the top of a market that is currently booming. Moving forward, it will be interesting how Turtle Beach maintains this momentum. There are many variables ahead–primarily new console hardware and COVID-19's continued rampage–but the strength of the Turtle Beach brand is undeniable.