The hypercasual mobile market is booming, and there is no shortage of studios looking to cut themselves a slice of the pie. Earlier this month, market analyst provider Newzoo predicted that the mobile sector will contribute upwards of $86.3 billion of the games industry's estimated $174.9 billion in revenue for 2020, making it the most lucrative segment by far.
Last week saw a new entrant into this arena: Dead Five, a UK-based indie developer that is looking to carve out a corner of the hypercasual mobile market for itself. It's led by Chris Kempt, a veteran of the mobile space who sees a lot of untapped potential in the hypercausal segment. He also prefers the break-neck speed the hypercasual market presents, and much prefers it to the slower pace of AAA development.
"Projects take years to produce, and many often don't even see the light of day, which can be quite tough to deal with as a creative," Kempt told GameDaily. "But, as Dead Five, we've been able to work on close to 50 different game ideas since the beginning of the year, and now five of them are approaching a stage where we could release them. That's much more satisfying."
The studio's first title, Light the Fires, is getting ready to officially launch sometime in early 2021. It's a puzzle game that tasks players with guiding fire around a series of obstacles to unlit torches to complete each stage. Kempt said that, like most of Dead Five's projects, it started as a simple prototype of 10 levels or so, and has since grown into the studio's most fully-realized game.
"When we showed it to people, we could immediately see the potential," he explained. "They really enjoyed playing with it in a weirdly meditative manner and it was almost impossible to get them to put it down until they'd finished all the levels. We therefore decided to put it straight into production."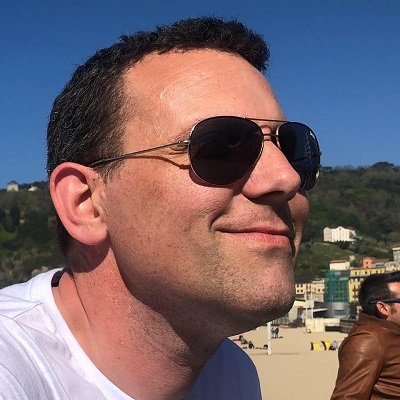 Over the last few months, Dead Five has added more than 100 new levels to Light the Fires. More importantly, though, the team has polished the game's aesthetic, which is one of the studio's priorities; Kempt said that there's no reason hypercasual games can't also look good.
Navigating the increasingly-crowded hypercasual market is a daunting prospect, and today it's not just about building a fun and attractive game–monetization is a pillar of any successful hypercasual game. In order to achieve success, a title needs to attract players and then entice them to spend their money. In this regard, Kempt said that seeking a knowledgeable publisher is paramount.
"The conventional method in Hypercasual is simply to work with a publisher who can run user acquisition at scale and get the game up into the charts. So, of course, this is the primary approach we're looking at," he explained. "I do think, however, that game design and monetization tactics are likely to become more sophisticated as the market matures over the next few years. This will, in turn, lead to alternative approaches to promotion."
Under normal circumstances, establishing a new dev studio is a challenging prospect, but COVID-19 has exacerbated things to an untold degree. Dead Five has been in the works since early in the year, and lockdown orders forced the team to switch to remote work fairly quickly. Luckily, Kempt and the rest have worked together closely throughout the years, a familiarity that has afforded a relatively smooth transition.
"Since the four of us have worked together for so long now it's potentially less challenging for us than it has been for other studios," he said. "As for the timing, part of it is about opportunity. I've been watching the hypercasual space with interest ever since Flappy Bird, but we were always too busy with other projects to be able to get involved with what was going on. That said, I also feel like the scene is on the cusp of maturity and, hopefully, that means it's a good time for a relatively experienced group of developers like us to contribute."
In Kempt's eyes, the key to success–regardless of a pandemic–is to afford your dev team a certain amount of control while ensuring they stay on track.
"Unfortunately, there isn't really a rule of thumb, though," he conceded. "Each project–and sometimes activity within a project–needs to be accessed on a case-by-case basis, taking into account the external factors that affect it: publisher deadlines, the resources of the studio, and changes in the market/landscape, etc."
To this end, Kempt is confident that Dead Five can establish itself as a leading studio in the hypercasual space. It's no small feat at this stage, but Kempt has spent decades in the industry and appears prepared to dive into the most lucrative sector of the games landscape. It will be interesting to track the progress of Light the Fire as we approach its 2021 launch.