Vainglory is now more than five years old. When it launched in November 2014, it showed the industry that hardcore gaming and esports could succeed on mobile. The popular multiplayer online battle arena (MOBA) game has more than 45 million players and pioneered cross-platform play in a genre dominated by League of Legends.
While Super Evil Megacorp has since handed Vainglory's reins to Rogue Games and is concentrating on cloud-first projects, the game's creators, Bo Daly and Stephan Sherman, believe in "fostering a new generation of mobile-first gamers." To that end, today they've unveiled their new studio, Bazooka Tango, and $2.5 million in seed funding led by BitKraft Esports Ventures.
Bazooka Tango, comprising veterans from Riot Games, Rockstar, EA, DeNA, and NCSoft, is specifically aiming to create a new kind of mobile gaming experience that leverages player behavioral data to fine tune gameplay and polish features. Bazooka Tango co-founder (previously founding CEO of Super Evil Megacorp) explained to GameDaily that it boils down to gaining a deeper understanding for what players desire.
"Behavioral data is a big space. You can look at in-game analytics obviously, performance marketing metrics, social data and more. I think the big question is who are our players really? What motivates them? Across these different behavioral verticals, how do they interact?" he said.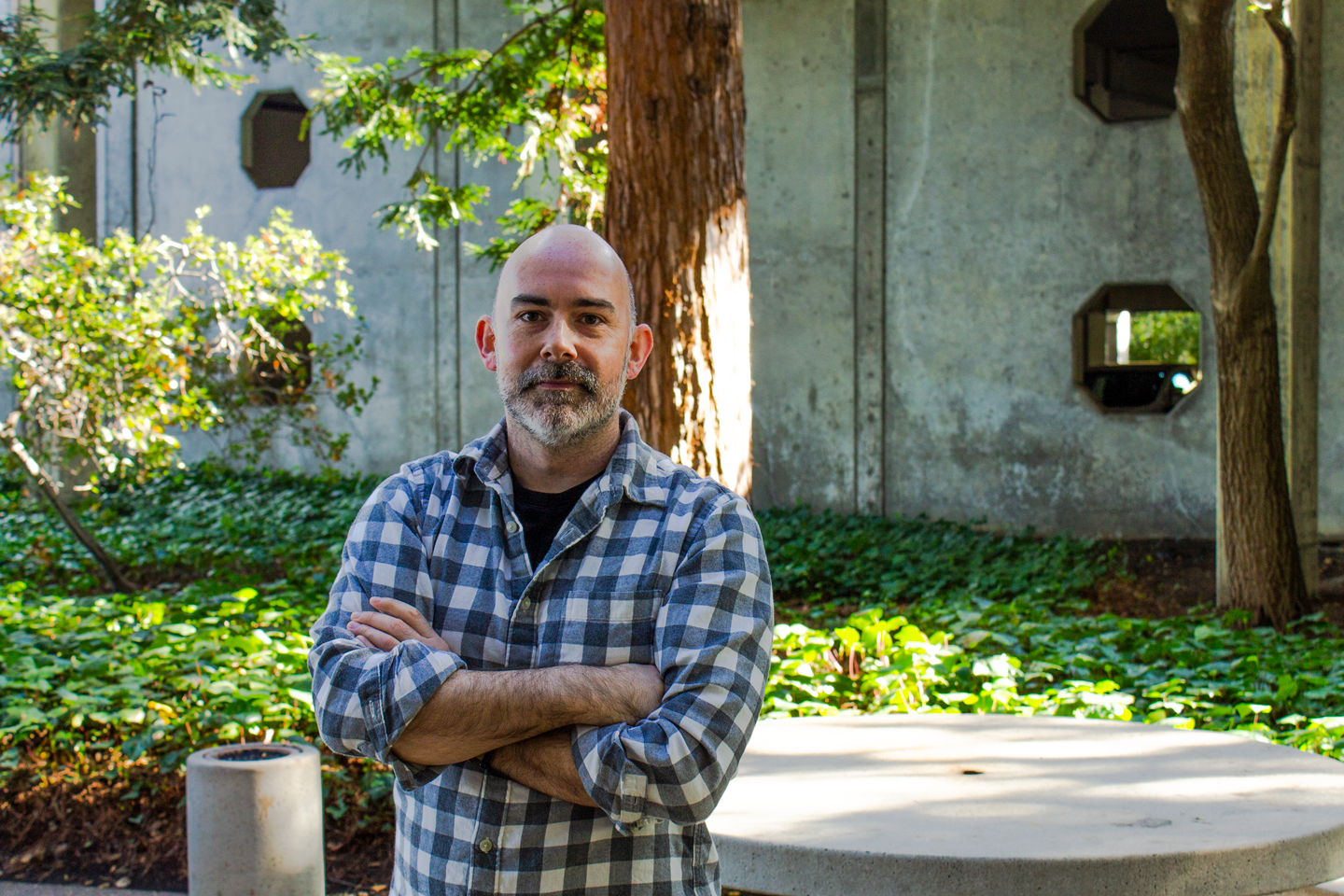 "At Bazooka Tango, we are leveraging all of that. We've brought in some amazing publishing experts who deeply understand what needs to be measured, how to capture that against deep models, what's good, what's bad and how to optimize. Ultimately it's two parts: using this to identify areas to gain leverage for development for new titles, and then serving players best by not being naive enough to assume we know everything they want. We're going after a broader audience – and that's by definition diverse. Different behavioral patterns, different needs. We want to serve that."
We surmised that some of the studio's behavioral data could be driven by AI and machine learning. Daly acknowledged that's "in the mix," but for starters it's more about keenly paying attention to what fans want.
As Daly described, Bazooka is seeking a wider audience than what we've typically seen with MOBAs. Mobile gaming is absolutely massive with billions of smartphone owners on a global scale. To reach a bigger audience will require a different approach.
"We took a huge bet building out a top-tier MOBA on mobile that would meet the expectations of die-hard fans on PC. We made an amazing game that millions of players loved, and still do to this day. It's had incredible longevity. That being said, the future of core gaming on mobile isn't going to be dominated by PC gamers who we can convince to jump to mobile," Daly said.
"The opportunity space on mobile is the biggest it has ever been, but the audience is changing with the platform. If you look at a game like Vainglory, or even League of Legends – successful games that have been around a very long time – the question is how do you make that relevant for today's audiences? Older audiences who are becoming more comfortable with mobile gaming, or younger audiences who are natively growing up playing on mobile-first? We're rolling all of this in at Bazooka Tango but staying true to our roots. Great gameplay, build the game with the community, but not trying to recreate Vainglory."
Bazooka may not be recreating Vainglory, but their very first project actually will be within the Vainglory universe. The studio is utilizing Super Evil Megacorp's proprietary E.V.I.L. game development engine to create a new title called Vainglory All Stars, which should be soft launching this spring. Daly said it should represent a more cost effective way to bring a new genre to a broader audience. But that doesn't mean that Vainglory should be considered too niche either, he noted.
"If you look at the numbers [for Vainglory], we were able to attract a large audience willing to play games that could last anywhere up to 20-25 minutes. Any developer would kill for that. We were able to take player time away from console and PC gameplay, and obviously capitalize on that with the cross-platform release. For broader audiences, the key question is what would happen if we took the principles that led to that level of engagement but made it more playful and accessible? Basically, made for today, not for five years ago. Keep what made Vainglory great, but also look realistically at the market and recognize that not everyone is a PC gamer," Daly stressed.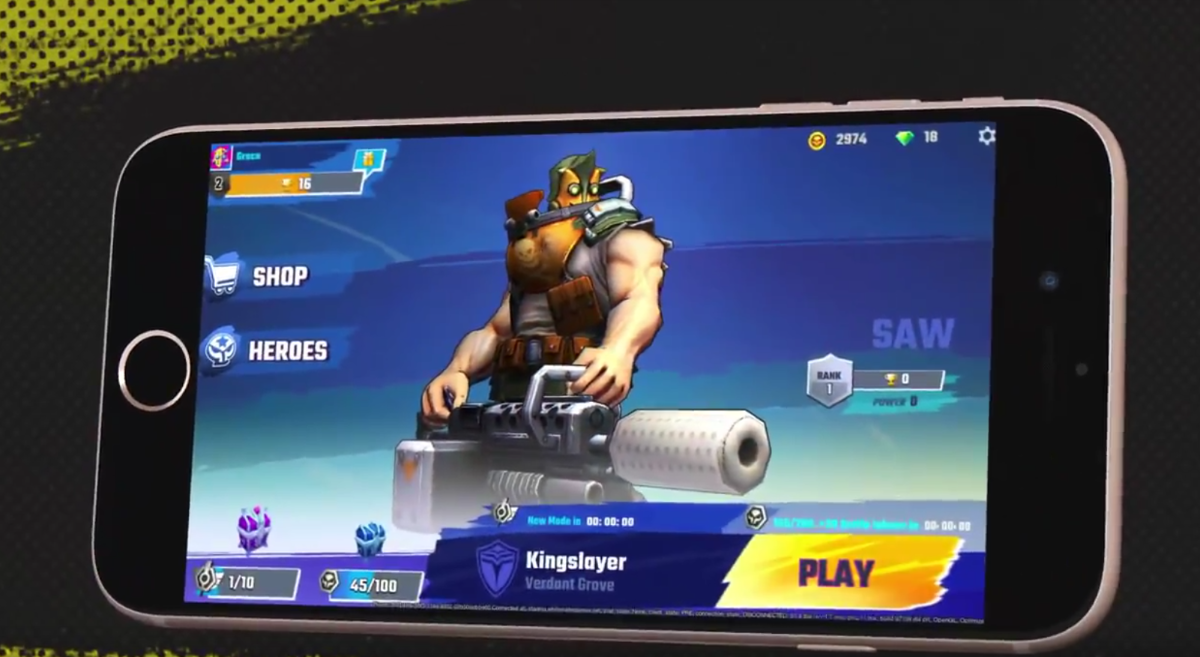 To be clear, Bazooka might consider itself mobile-first but that doesn't mean it will ignore its cross-play heritage. "We'll follow our players wherever they play," Daly affirmed. "Nothing's off the table. We definitely view mobile as our lead platform, but there are – as we learned – wildly different expectations across platforms. We're not going to just build for the lowest common denominator across them. That's not what players want. We're mobile-first for Vainglory All Stars, but that doesn't mean mobile-only. It just means doing things right, and honoring the fact that our players have let us get to this point."
The landscape since 2014 has also changed dramatically. With Fortnite, PUBG and other high-profile games playable on mobile and across devices, there's a real blurring of the lines that's happening. And as technology like cloud gaming becomes more mature, mobile gaming could take on a whole new meaning. For Bazooka, however, all this disruption could represent an opportunity to redefine what AAA gaming on mobile actually means.
"If anything, games like [Fortnite and PUBG] just show how massive the opportunity space is on mobile, far beyond what most people thought was possible. It's incredible. The way we look at it strategically is in defining what AAA means on mobile. Is it a blockbuster cross-platform game? Is it a killer casual title? Is it a game with a huge budget and incredible graphical fidelity? Depending on who you ask, the answer to any of these questions could be yes," Daly continued.
"For us, we believe we can go to the market and say hey, AAA means an amazing game. It's mobile-first, looks great, and plays great. There are things here that will stand the test of time – not just until the next killer cross-platform game pops up. We can be a part of your daily life. If a mobile game captures more of your time than a console or PC-first title, and is sustainable, doesn't that make you want to reflect on what AAA means?"
For many, AAA means high production values, and therefore high costs. And while mobile game projects don't come anywhere close to the $50 to $100 million budgets associated with many high-end PC/console games, the figures are certainly on the rise. Kantan Games' Dr. Serkan Toto said as much in 2017, with some mobile game projects easily approaching double-digit millions. That begs the question: just how far does Bazooka's $2.5 million seed funding actually go?
"Believe it or not, we expect the round to allow us to launch multiple games," Daly noted. "To an extent, that's probably anathema in today's space for development, but it's achievable for us. I agree the space is more expensive than ever, but we have a bit of – for lack of a better term – an unfair advantage here. With our first title, Vainglory All Stars, we have a huge opportunity to bring something really new and special to our fans, but also introduce a whole new audience to the IP; different gameplay with a new vibe. From there, we have new titles planned that can take advantage of our real-time multiplayer capabilities and quickly move us into new spaces at a speed a lot of companies out there can't."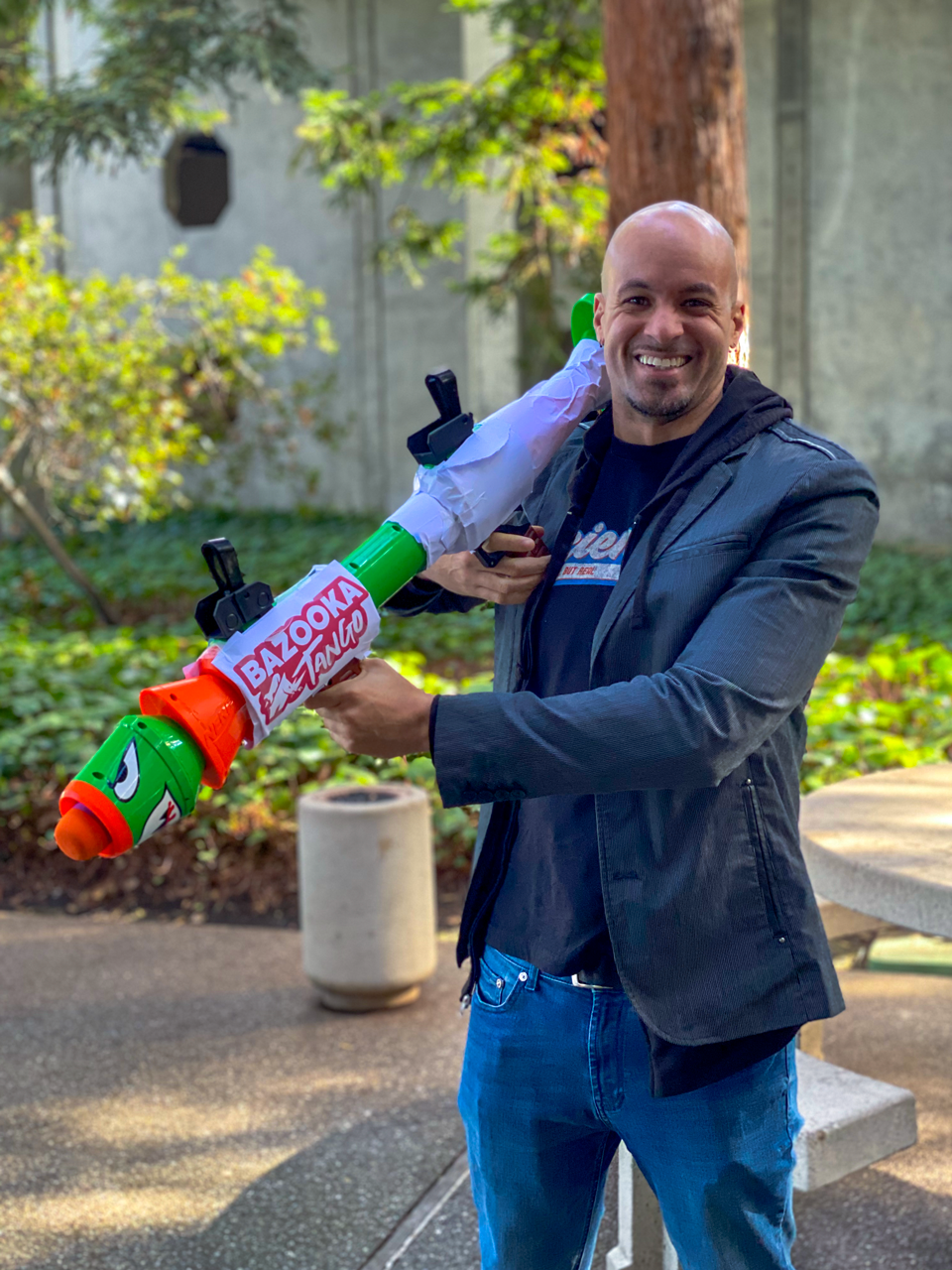 Daly and his co-founder Stephan Sherman built the E.V.I.L. engine while at Super Evil Megacorp, so being able to work with that engine again will be a huge time and cost saver for Bazooka. It's atypical for a new studio to come out of stealth mode and launch their first game so quickly after announcing, but Daly said Vainglory All Stars should come out this quarter. It's an example of how expedient the team has been.
"Our company was founded last April, and the team wasn't really fully assembled until Q4 of 2019. We are able to move at an extraordinary speed, partly due to the experience level of our team," Daly boasted. "On average, people in our team have 10 years of experience in gaming. This allows us to leverage the in-depth knowledge ranging from a variety of companies to avoid potential errors, pivot quickly, and leap at an opportunity when we see it. Our amazing team and great tech enables us to operate more efficiently, and make our dollars go a lot further."
That same level of experience should, in theory, give Bazooka an advantage when it comes to discoverability, which continues to plague developers, especially in the overcrowded mobile app stores. Needless to say, it doesn't hurt that Bazooka can still utilize the Vainglory brand, which carries a fair bit of weight on its own.
"For Vainglory, we never focused on performance marketing because, frankly, we didn't need to. The game had huge awareness organically, and the interest levels gave us great conversion. But that's lightning in a bottle. You can't bank on that. You need to have a plan to scale," Daly said. "We have those chops internally now… Look at influencer marketing – obviously a hot growth topic for a long time now. When others in the space were just getting revved up on it, we were already out there building a community and promoting our content creators. We know how the space works, because we've been there from the start. We're not entering the race on something like that since we've been in the marathon from the start."
He added, "So we're merging that with some amazing publishing talent. We have people on the team who have seen the launches of 60, 70, 80 games. From top-grossing games to massive failures, a huge advantage for us is the collective lessons our team has learned. Knowing what works is one thing, but being around to see what doesn't over the years gives you the guardrails you need to know where to focus. It's a big piece of the DNA in the company we've set out to build."
Given that Vainglory was one of the titles that helped put mobile esports on the map, and Bazooka is backed by BitKraft Esports Ventures, you might think that the new studio has great esports ambitions — particularly if you think about how much mobile esports is expected to grow as an industry. That said, Daly emphasized that all Bazooka can do at the moment is concentrate on ensuring that their games are highly polished, real-time multiplayer titles.
"Mobile esports a decade from now might be at the scale of FIFA globally," Daly remarked. "I truly believe that. It's one of the reasons I'm so happy to be working with BitKraft Esports Ventures again, as we share the same vision. That being said, trying to define a game as an esport early is a recipe for failure. Players don't care what you think. But if you build a great game, allow players to partner up and compete, they're going to find a way to formalize that. It was true for Vainglory, but it goes all the way back to StarCraft.
"Beyond that, there's a huge opportunity not just for developers but for the broader game ecosystem regarding esports. Gaming has become a key part of people's identities. It's worn proudly. That opens up advertising and media opportunities that didn't seem possible five years ago. Look at Louis Vuitton and Riot Games as a prime example."
BitKraft Esports partner Scott Rupp believes Bazooka has what it takes to create "the next era of multiplayer mobile games." With a mobile games business that's on track to eclipse $100 billion, and gaming habits shifting towards core experiences in the West (according to App Annie), Daly and his team at Bazooka should be in a prime position to capitalize on the mobile boom.