There and back again
GameDaily is back, and I couldn't be happier about it. Those of you who've known me and followed my career since the early 2000s may remember that this is where it all started for me. It's a homecoming, really.
Moreover, who I'm bringing back this publication with says a lot about the company backing this incredible project. Greenlit Content CEO John Benyamine was part of the original GameDaily management team to help sell the website to AOL. Greenlit's VP of Editorial and VP of Creative Strategy, Chris Buffa and Libe Ackerman, once led the consumer-facing GameDaily under AOL and it's a pleasure to be working by their side once again. They are co-workers and they are my friends, and most importantly they believe wholeheartedly in this brand.
The original GameDaily was not a consumer website. In fact, Hal Halpin (now head of the Entertainment Consumers Association) started the publication as an industry digest called GameWeek. When Gigex founder Mark Friedler acquired GameDaily he launched the consumer side, but we always kept the industry coverage with a separate "biz" newsletter.
GameDaily.biz once again aims to provide its readers with in-depth coverage of the most important trends affecting the industry and the players that support it. The industry has evolved greatly in the nearly two decades that I've been professionally covering it, and so too have the games and the players.
I know that this is a job I'm privileged to have. Game journalism is a niche – industry coverage even more so. I've been blessed to speak with some of the brightest minds in this business
The medium of games has become a rich palette for developers and artists to convey stories and messages never witnessed before in this artform. Mobile gaming has greatly expanded the global audience and geographic borders. Virtual reality is shedding a whole new light on what it means to be in the game and how a person can develop empathy for virtual characters. And then we have streaming and esports – the former is radically altering how players consume content about games, while the latter is legitimately rivaling traditional sporting events.
The passion that we all have for this great medium has cultivated a shared culture. It's one that developers, artists, programmers and everyday gamers can all get behind, and despite the setbacks of Gamergate and unfortunate cases of harassment we still witness today, it's a culture that thankfully is evolving to be more inclusive and diverse everyday – both at game studios and in the products being made.
It's through this lens that GameDaily.biz will bring you the latest on this industry we hold so dear. I'm fortunate enough to be joined by Managing Editor Amanda Farough (former Mic Game Editor, with bylines at Paste and PC Gamer) who prides herself in coverage of culture and diversity. Amanda's look at the business of cosplay and her analysis of why diversity makes business sense are just two examples of the kind of multifaceted coverage you can expect on this site. Moreover, Greenlit has a bevy of talented writers who will contribute, not least of which is co-founder John Gaudiosi, a 30-year veteran who's spoken to the biggest names in both games and Hollywood.
If you're looking for generic news reporting, however, you've come to the wrong place. I'm done spitting out the same news you can read on 30 other sites. We'll curate and be happy to link to those, and once you're up to speed you can come back here to read about why that news actually matters. And while the written word will always be a mainstay for us, this is 2018. GameDaily.biz will inform you with both video and audio and we can't wait for you to experience our industry coverage with a modern feel.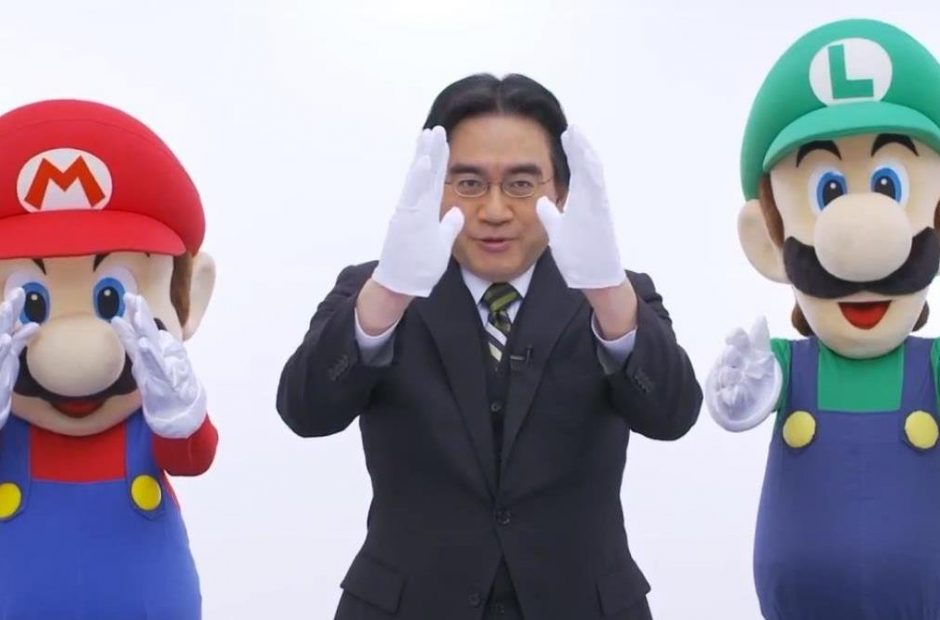 I know that this is a job I'm privileged to have. Game journalism is a niche – industry coverage even more so. I've been blessed to speak with some of the brightest minds in this business, but my fondest memory was getting the opportunity to interview the now late Nintendo President Satoru Iwata. He was always gracious and kind, and never failed to say hello or shake your hand in passing at events. I will cherish the copy of his business card that's in my office today. One of my favorite quotes: "On my business card, I am a corporate president. In my mind, I am a game developer. But in my heart, I am a gamer."
Iwata was inspirational. I hope GameDaily.biz can provide a little inspiration too. If you have questions or comments, don't hesitate to reach out to me at [email protected].
Thanks for reading!