Battlefield V drops loot boxes and season pass
EA has done away with premium passes and loot boxes for the latest installment of the Battlefield series, Battlefield V. The first-person-shooter, set in World War 2, features a single player campaign and a number of multiplayer modes, including a revamped co-op mode. The new Tides of War live service, which according to GamesIndustry.biz, "will keep players engaged with time-limited challenges, new maps and additional multiplayer modes," may end up taking the place of a season pass. Tides of War will launch after the game's release. Introducing a live service directly attached to a game makes a lot of sense for the publisher, especially because its live services earned $679 million during the first quarter of 2018.
EA's decision to deep-six loot boxes in Battlefield V is likely the result of the backlash suffered after the fan outcry over the loot boxes in Battlefront 2 during the fall of 2017. It'll be interesting to see how Battlefield V utiizes Tides of War in its long-term monetization plans. Fresh content keeps players coming back, but if players don't find value in the paid DLC, it's a moot point.
Wargamming Seattle studio closes, impacting 150 industry professionals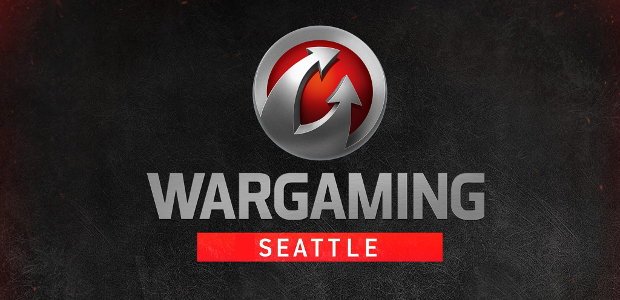 Wargaming's Redmond studio, formerly known as Gas Powered Games, has closed its door effectively immediately. Gas Powered Games, founded in 1998, employed many of the minds behind Dungeon Siege and Supreme Commander. Wargaming acquired Gas Powered Games in 2013 to work on their titles, World of Tanks, World of Warships, and World of Warplanes. Gamasutra reported on the studio's closure before it was confirmed and acquired a statement from a representative of the company.
"I can confirm that Wargaming will be closing their Redmond development studio as part of the company's restructuring process. Every member of the 150-strong team that has been working on an unannounced MMO project will be offered a severance package. Wargaming will be assisting the current employees of the Redmond studio, if they decide to apply for open positions in other offices within the company. We would like to express our gratitude and thank everyone on the team for their hard work."
Our hearts go out to all of those affected by this studio closure.
Mixer gets an update with new features, including interactive developer tools

Microsoft's streaming platform, Mixer, is celebrating its first anniversary with an ugprade. Mixer is rolling out a number of features to its Pro subscribers, including Share Controller. Share Controller allows streamers to "hand off" an Xbox One controller to anyone in the stream's audience. Said viewer can press any Xbox button, minus the Guide button. According to Mixer, "Viewer and streamer can work together in the game or not, which will result in some great moments and even a little hilarious chaos. It's your choice!" Share Controller is available to use with any Xbox One game.
MixPlay, which Mixer has referred to as an "arsenal of tools", will give developers the ability to create interactive streaming experiences that go beyond just simple buttons. "[D]evelopers can now create MixPlay experiences on top of streams, in panels on the side of video, as widgets around video or as free-floating overlays, all while completely matching the look and feel of their games or streamed content. The entire video window is now the developer's canvas, and all that's needed is familiarity with standard web technology like HTML and JavaScript."
These features will roll out to all Mixer users later this summer.