Niantic's latest augmented reality game Harry Potter: Wizards Unite is now live on both iOS and Android. But despite excitement from Harry Potter fans and gamers alike, the mobile app's revenue and install base performance lag behind its predecessor, Pokémon Go.
Harry Potter: Wizards Unite reached approximately $1.1 million in player revenue during its first weekend with nearly three million players, according to a Sensor Tower blog post from today. While the game launched officially on June 21, U.S. and U.K. users were allowed to download the AR title one day earlier than expected, with a June 21 Sensor Tower report claiming the game saw "400,000 and counting" installs with a "gross player spending of at least $300,000" between the U.S. and U.K. within its first 24 hours.
While Sensor Tower estimates that Harry Potter: Wizards Unite "stands to gross more than $10 million in its first 30 days," Pokémon Go landed over $28 million from players during its first four days, earning 24 million downloads between the U.S., Australia, and New Zealand. In 2016, the title's first month closed with $206 million in total revenue. In other words, Sensor Tower's projection suggests Wizards Unite will earn less than 5 percent of its predecessor's revenue during its first few weeks.
"Harry Potter: Wizards Unite is currently the No. 1 iPhone app by downloads in 28 countries, including the U.S. It has yet to reach the top 10 for iPhone revenue in any market (it's currently No. 28 in the U.S.). It ranks in the top 100 for revenue in 29 countries," Sensor Tower notes in its June 24 post. "Pokémon Go reached No. 1 on the U.S. App Store's top grossing chart for iPhone on its second day of release and remained there for 74 consecutive days.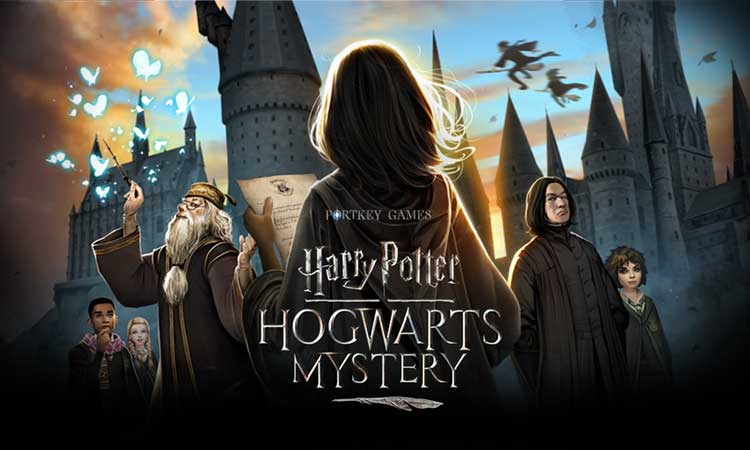 Additionally, mobile developer Jam City's Harry Potter: Hogwarts Mystery benefited from Wizards Unite's launch with "nearly double" the installs for its game during the latter's first four days available. Sensor Tower credits this with "users mistaking it for Niantic's new release in search results." Harry Potter: Hogwarts Mystery also saw a much stronger first four days in April 2018, securing "nearly $7 million from players in the same countries where Wizards Unite is available."
Harry Potter: Wizards Unite's mixed performance can be attributed to a couple factors that initially benefited Pokémon Go. When Niantic launched its Pokémon AR title in 2016, the company's mixed reality gameplay approach was considered novel for its time; even non-Pokémon fans fell in love with its possibilities. Three years later, AR and VR technology has become slightly more mainstream, which means Niantic's design approach has more competition.
Then there's Harry Potter: Wizards Unite's late arrival on the stage compared to Harry Potter: Hogwarts Mystery. Both games are easily confused with each other, whereas Pokémon Go had significantly less competition when it launched.
The Pokémon brand also appeals to a wide, international audience familiar with near-annual installments. While Harry Potter's fandom remains popular, the original series is complete; any additional works are more accurately described as spin-offs. J.K. Rowling's story also centers on titular character Harry Potter during his time at Hogwarts; in video game format, Harry Potter may not hold the same appeal compared to a series like Pokémon, which treats the player character as its focal point and hero.
Granted, Harry Potter: Wizards Unite's launch is clearly a strong one for Niantic. But don't expect the company to repeat the same runaway success that made Pokémon Go an international sensation. AR is becoming more mainstream, and that means Niantic's future titles will just be one among many in a growing library of high-quality mixed reality titles.