This week, Apogee Entertainment announced the acceptance of $5 million in external investment from eWTP Tech Innovation Fund, which will be used to further grow the internal team and sign more indie developers to publishing agreements.
The funding follows the 2021 revival of the iconic publisher behind some of gaming's most storied franchises, including Duke Nukem, Max Payne, and Wolfenstein 3D. While the company has yet to turn a profit since then, founder Scott Miller is confident that the influx will help Apogee realize its new vision.
"2022 will be a good year to judge how we're doing because we'll release two or three of our major games that we feel quite good about, either as a full release or early access," Miller told GameDaily. "But even before those games come out we feel things have gone supremely well with finding and signing several key games, like Elements, Dead Fury, and Turbo Overkill, and by finding numerous key people to join and strengthen Apogee."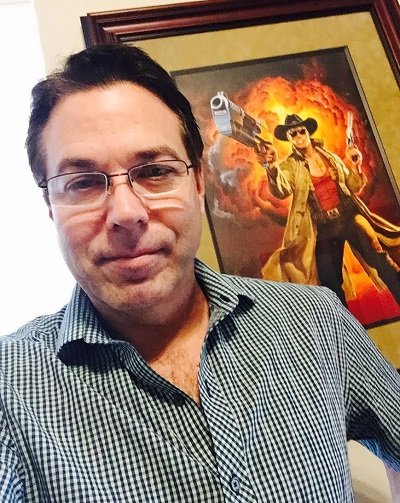 Considering that the new Apogee has yet to publish any games, Miller doesn't take for granted eWTP's investment.
"It's just amazing that we found investment partners who agreed with our process and vision and gave us the money to push our company forward."
For Terry Nagy, president of Apogee Entertainment, the investment will help maintain the momentum the company has been riding since last year's revival.
"Since the announcement, we signed another two big projects that helped us tremendously at our public unveiling at PAX West," Nagy told GameDaily. "The new round of funding will help us grow Apogee internally which in turn helps us bring on more new and exciting developer talent."
Finding that developer talent involves a network of "hunters," Miller explained. These are scouts that are well-connected in the indie scene and report back on any interesting titles they happen across. If Apogee likes what it sees, it will consider working with the developer. Should the company sign a game, the scout who brought it to Apogee's attention will receive a bonus finder's fee. It's a method that has already paid off in the form of Elementsfrom developer Wreckit Games, which should launch sometime this year.
Once a developer is signed, the next step is promotion. Discoverability is an ongoing problem in the indie space; with hundreds of games releasing on digital storefronts every week, it can be an enormous challenge to get eyes on your title. Luckily, the Apogee name comes with a certain amount of pedigree, which Miller and Nagy said helps a great deal.
"When you can add your name to a company like Apogee with all of its rich history of super successful titles under its belt, well, then you have made it over the first hurdle already," Nagy explained. "I recall while at PAX West, many of our developers had never been interviewed before, let alone been interviewed on camera. We provided them guidance on things they should do and not do during any interview process."
Miller said that the most important thing, though, is to make a fun game.
"I've said from the early '90s that job number one is to make a fun game, and if successful, then the players will discover the game sooner or later."
One of the first new Apogee games players will get their hands on is Turbo Overkill, a retro-style FPS, and one that Miller is particularly excited for.
"There is no end to retro FPS games being made, but in my opinion Turbo is a clear standout and kinda stole the show at our booth at PAX West last year," he said. "This game is all about giving players dozens of special moves that can be chained into crazy combos that leave you feeling like a superhero."
In all, Apogee's business is focused squarely on the indie space, which is where Miller believes most of the innovation is happening. He's made no secret of his desire to help usher in the next indie renaissance, and 2022 will present the revived Apogee Entertainment's first opportunity to show us what it has in store.
There's no denying the pedigree of the Apogee name, but 2022 conditions are a far cry from 1996 when Duke Nukem 3D released. This year will be a telling one for Miller and company, and it will be interesting to monitor how they navigate today's decidedly crowded market.