It's been a different kind of E3 for EA. The company decided not to hold a traditional press conference, instead putting the focus on developers and extended gameplay reveals for titles arriving in 2019, like Star Wars Jedi: Fallen Order and the company's sports lineup. In fact, there wasn't a single 2020 and beyond game in sight during its main stage presentation.
Instead, EA let indies carry the torch for its post-2019 portfolio. Four games were announced today coming from new and returning EA collaborators.
Zoink (Fe) and Hazelight (A Way Out) are "graduating" from the EA Originals program to more traditional publishing contracts with EA via the company's Partners initiative. Zoink's new game, Lost in Random, is an action-adventure game with strategy elements. Hazelight's new title is early enough that it doesn't have a name yet.
Joining them in the Partners program is Velan Studios, founded by Karthik and Guha Bala. The brothers Bala previously founded Activision-owned Vicarious Visions, which has worked on the Skylanders franchise and Destiny 2.
Glowmade, founded by three former Lionhead developers, has also signed on with EA for its first game. Rustheart, a co-op action RPG, is the second announced EA Originals title (joining last year's darling, Jo Mei's Sea of Solitude).
The EA Originals program stands out in the industry, especially among AAAs, in terms of how the publisher structures the deals. Once a project breaks even, all net income (after any additional EA expenses and platform fees) is forwarded to the developer. Most other publishing contracts have revenue sharing that favors the publisher for the life of the game's sales.
According to executive vice president of strategic growth Matt Bilbey, the EA Originals program is emblematic of the culture shift at the company during his 25-year tenure.
"When I joined 24-and-a-half years ago, EA was very much a publishing business," Bilbey told GameDaily in a phone interview. "It published games that developers made, and over the 25 years, that has evolved into EA going through a phase of publishing and also a game developer to now leaning toward more game developer than publisher."
The EA Originals program puts the focus on small teams that still haven't solidified as a studio.
"As we worked through [Unravel] with Coldwood, we experienced that smaller studios working on their first game have different financial struggles than a studio that has made their second or third game," Bilbey explained. "That inspired us to create the EA Originals concept. It's usually a small nucleus of a creative team that's there with an idea that are looking to build a studio. They need our support and our resources and hopefully can drive it through success and then flourish on and be an EA Partners model for the second title."
Bilbey and his team look for games and developers that are eager to learn, but also have something interesting to teach EA's internal teams. Even though the publisher doesn't profit on Originals games, it leverages its resources to give teams the tools for success.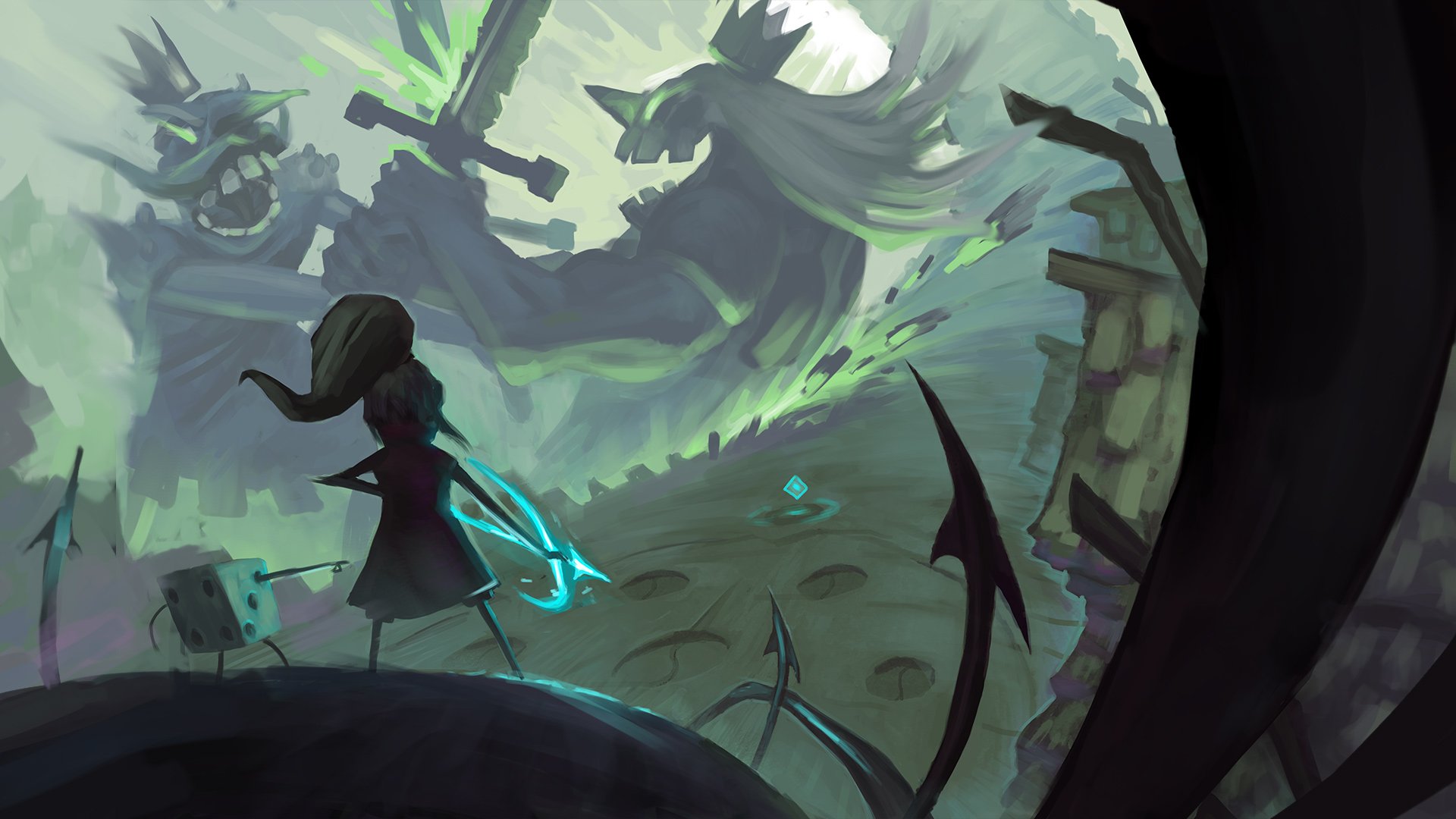 "We've looked for developers that can bring something new to gamers, and something new to EA," Bilbey explained. "There's a balance in need: us learning from them in some of their greatness, but they also have a want to learn from us as well. We focus on the nucleus of what their idea is, but we give access to the vast resources of our studios. For many of these developers, we set up time with [Respawn co-founder] Vince Zampella, for example, so they can talk about their lessons from Apex Legends. We have our competitive gaming team within EA connecting to the Velan team so they can understand that dynamic and what a competitive game needs to be and what features you need to bring in."
Part of what makes a game attractive for inclusion in the EA Access programs is how it complements the publisher's other titles. EA Originals games are often fits for genres and game experiences EA can't or doesn't offer itself.
"We're looking at games that fill up a unique part of the portfolio that we do not have anything in our portfolio to satisfy," Bilbey said. "Rustheart is very much about tinkering with creativity, tinkering with customization, and we don't have anything at Electronic Arts whether in our studios or our subscription that satisfies those needs. Our gamers have talked to us in our EA Access and Origin Access subscriptions that these are some games that they would like that we do not have today."
Bilbey stressed that portfolio fit isn't the only criteria for working with a team. That serves the business need, but doesn't satisfy the simultaneous focus on culture fit and artistic merit.
"From the business side, portfolio is definitely part of it," he said. "When you meet a creative with an idea, it doesn't matter if you've done it before. If it's that great and you can just see yourself playing it and you can see the fun, then we do deals like that, as well. The relationship that started with Josef [Fares], we didn't sit down and say, 'We need a co-op experience.' That something anyone did or something anyone was asking for. As we went through the relationship with Hazelight and Josef, it was, 'We just want to work together.' He goes to many of our internal studios to share ideas and gets ideas from our studios, as well. It's part business, but a lot creative and the fit within our personalities as well."
EA has had to become a mentor and educator as well as publisher and financial lifeline. Owned studios are integrated fully into the publisher's culture, with studio leaders bringing years of project management experience to bear. Smaller teams are often creatively rich, but operationally nascent.
Sometimes, studios need a helping hand in order to make their release date. The next EA Originals release, Jo Mei's Sea of Solitude, was one such project that received a helping-hand from some of EA's internal developers.
"We have strict internal process that our teams have to follow to ensure that if we do move a date that it's for very good reasons," Bilbey said." "Our smaller studios who don't have that process necessarily. They just keep the game playing, make sure it's fun, and it's ready when it's ready. That's the biggest challenge: working with the team to make sure they are working through their schedule and releasing the game close to the committed time.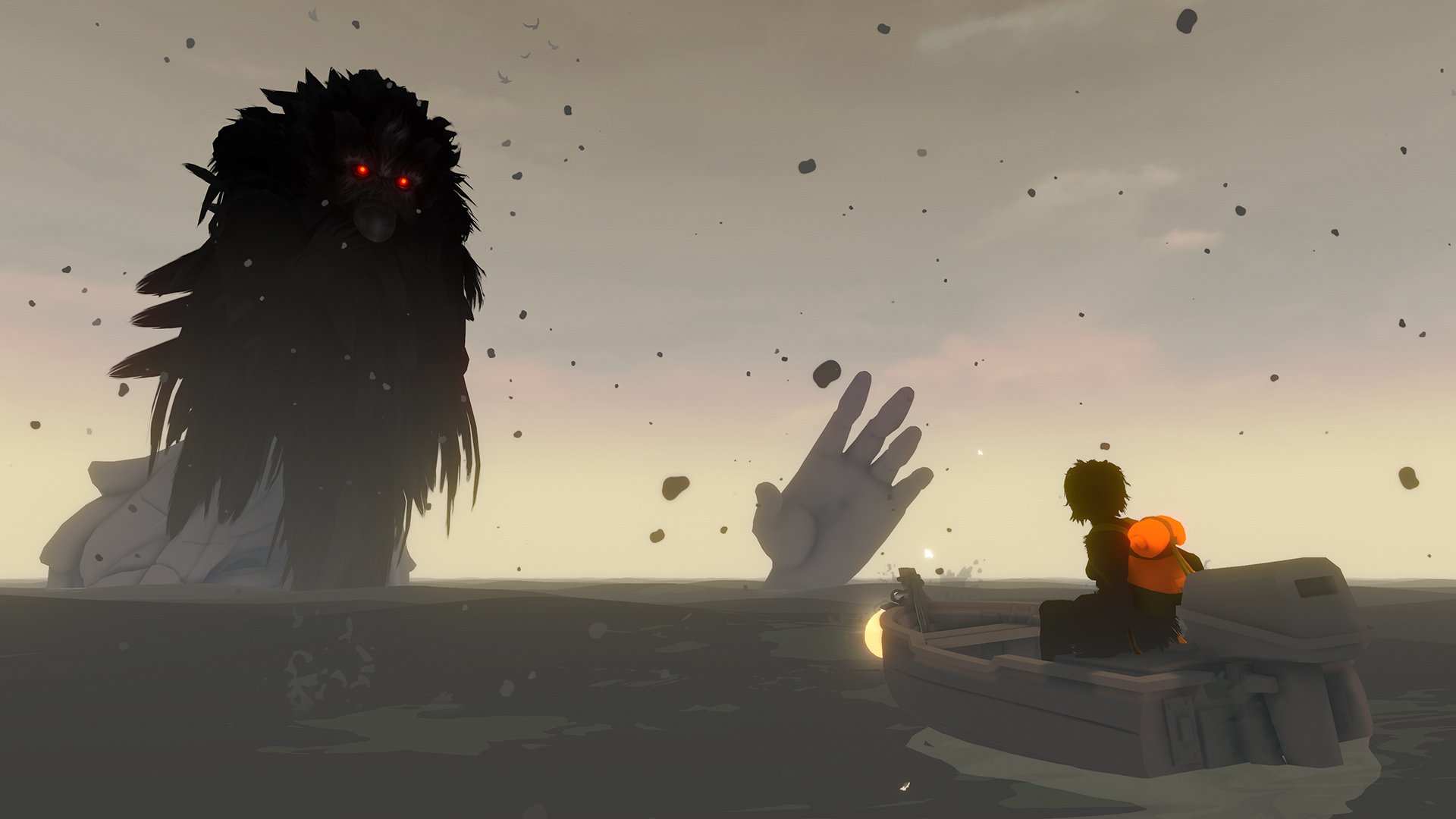 "However, with Sea of Solitude coming out soon, we took a step in working with Connie [Geppert] and her team. They needed some additional assistance in certain areas of the game. We were able to tap into some of our team at Criterion and some of our team at DICE. We actually worked with Connie for a period of weeks to help in a specific area that they were struggling to complete. We were willing to play the game, but also give Connie access to creatives to help her get to the quality she was looking for."
EA sees a through-line for some of its EA Originals developers to evolve their process and ultimately take on more significant publishing deals. The EA Partners program was nearly closed in 2013 when EA laid off about 1,000 people. This aspect of the business, which published games like Syndicate, Brutal Legend, Bulletstorm, and the original Titanfall, is seeing a resurgence.
Hazelight, Zoink, and Velan are smart of a small crop of EA Partners studios. There are more projects in the works, but EA isn't ready to talk about them yet.
Bilbey sees Respawn as proof that the EA Partners model can work well in its new format. The Titanfall 2 and Star Wars Jedi: Fallen Order developer was acquired by EA in 2017 for $455 million.
"When [EA Partners] stepped back, I think it grew too large without the leaders of that specific group actually being game developers themselves," Bilbey explained. "It was a publishing business. It got too disconnected from the main game development part of Electronic Arts. As we've been looking in the last two to three years of continuing to scale our own internal development—Laura Miele, who runs our worldwide studios, and I are almost tied at the hip—and the ability to work together, we've set up a creative council internally under Vince [Zampella]. Our EA Partners teams have become part of it.
"The real difference today than before is that when we bring EA Partners into our company, they really do become part of EA. They get to be part of our creative process. We hope this acts a magnet for more partners wanting to be involved. They're not tied to Electronic Arts, but they see the value and benefit of being with Electronic Arts and ultimately spread the word to other developers to join us. The real difference now and before is that the deals we are doing are very early so we can work together through the process and build those relationships. That means the success rates of releasing games that we're happy with and they're happy with means that we do more of them."
EA believes that its EA Access and Origin Access subscriptions are part of what attracts developers to work with the publisher. Additionally, EA's investment in cloud gaming is expected to open doors and foster relationships.
"The combination of those two things will allow our creatives to look at how they develop games and very unique ways that we've never seen, whether its episodic or more interactive with broadcast," Bilbey said. "I'm excited to see how the genius game creators there are in this world look at these new opportunities to engage new gamers and existing gamers in new ways directly. That's going to be very exciting to see how different people approach it. There's not going to be one answer. There's going to be hundreds of different ways. Seeing these new ideas and new ways to interact is energizing. Starting now and for the next five or ten years, more people are going to be able to play the games that we make in new ways and more ways in new geographies around the world. I think a new breed of game developer is going to come through, and I'm excited to see what they have."
EA's Origins program is about as altruistic as AAA publishing gets, passing all post-break even earnings to developers. According to Bilbey, the EA Partners program's latest incarnation is a creative collaboration as much as it's a business arrangement. EA is rebuilding after earning consumer ire for loot box implementation and recent fumbled releases in Anthem and Battlefield V.
Developers seem to be buying in. The question is whether consumers will follow.