Last month, Raji: An Ancient Epic publisher Super.com announced that it has invested $3.5 million into Bonsai Collective, a UK-based developer co-founded in 2019 by former Team17 producer Hollie Emery. Bonsai is still working on its debut game–a first-person shooter–but Super is impressed by what it has seen so far.
"After having a look at one of their pitch decks, we knew right away that they were not afraid to challenge the familiar world of video games," Anna Grigoreva, publishing and investment director at Super.com, told GameDaily. "Not only are their ideas amazing, but also the execution of their vision is almost perfect which is apparent within the first few seconds of immersing yourself in their world."
Grigoreva said that it's Bonsai Collective's unique approach to game design that demanded Super's attention. It's a philosophy based on variety; why replicate existing ideas when you can innovate and propel gameplay forward in new ways?
"Bonsai Collective is the kind of team that truly values variety in everything and everyone, and supports experiments, creativity and has an open-minded approach, and we totally agree with them."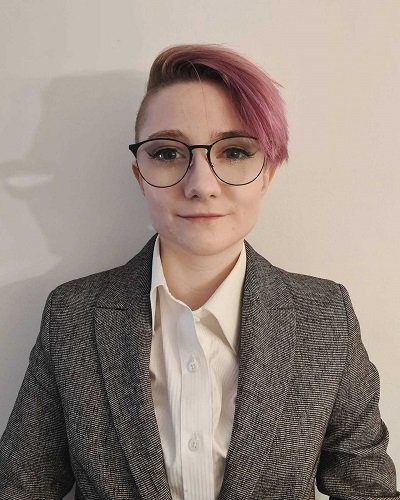 For Emery, who serves as Bonsai's production director, the funding from Super justifies the developer's approach to game design. Their debut title looks to closely weave world building with novel first-person shooting, a concept that Emery feels gives Bonsai a leg up on the competition.
"Looking at the market, these experiences are actually few and far between with most titles focusing either on loot-based gameplay, hardcore arcade gameplay, or multiplayer experiences," Emery told GameDaily. "What we are crafting at Bonsai Collective is more akin to an action-adventure FPS experience, that is firmly embedded in an interconnected and rich world built for traversal, shooting, and exploring."
Without giving too much away, Emery said that Bonsai is closely examining what it means to explore a space from a first-person perspective while drawing on classic games that have inspired the team.
"I guess at the core we aren't aiming to compete with what is already out there; we're creating a title that speaks to players who yearn for a more considered, narrative FPS experience in a unique and strange world."
Part of Bonsai's development philosophy is a focus on positive mental health. For example, it's a remote-first studio, with employees working across the UK. Emery said the studio leadership doesn't want to force team members to spend time commuting if they choose not to, leaving more time for them to focus on other things, such as "their hobbies, spending time with family and friends, petting cats, or even growing an unreasonable number of plants during lockdown."
The co-founders of Bonsai have been working remotely with other dev teams for over five years, and they continue to carry this philosophy to today as part of a greater emphasis on mental health.
"For us, it is as important as physical health and exercise," Emery explained. "Small measures in the studio help introduce this in our day-to-day culture, such as giving people the space and freedom to attend therapy in working hours, to visibility on topics such as transition and gender dysphoria."
As part of the publishing agreement with Super.com, Bonsai will retain complete creative control over their project. Grigoreva said that Super's role is more supportive than hands-on, and that it wants to help foster a comfortable development environment while offering feedback and guidance. Additionally, Super will provide some of the more tech-based help Bonsai might need.
"Our technical partners can ensure a high level of implementation using all available know-how; our advisers are always happy to help resolve any issues, and playtests allow us to test all of the above at an early stage of development," Grigoreva explained.
It should be interesting to track the progress of this partnership. Bonsai's project certainly sounds ambitious, but Emery's enthusiasm is undeniable. The team's mental health-focused business is also refreshing, making Bonsai a studio to keep an eye on.