Cloud gaming is one of those buzzwords that ultimately fell on deaf ears in the aftermath of failed services like OnLive and Gaikai. Both platforms desperately tried to prove that their technology was up to the daunting task of streaming interactive entertainment with little to no latency, but ultimately came up short as the interest in such services dwindled. Cloud gaming's vocal supporters were silent, but with Electronic Arts, Ubisoft, Microsoft and others all talking about the cloud becoming The Future, we're hearing a renewed message loud and clear: "C'mon guys, this time we're serious!"

EA, in particular, has been quite aggressive, with Andrew Wilson, the publisher's CEO, repeatedly talking about streaming and subscriptions being the biggest disruptors in all of entertainment. EA hosted a demo of its cloud gaming technology behind closed doors during E3 2018 and emphasized its multi-cloud firm relationships. EA CTO Ken Moss noted that it's "early days, but not that early."
The biggest obstacle has been the average bandwidth for people across the US and other parts of the world, but mobile 5G technology could change that in the near future. Microsoft and Ubisoft have been equally talkative about the power of the cloud, without showing any demos like EA, and it's clear that they are readying their businesses for a post-console world.
"Our focus is on bringing console quality games that you see on TV or PC to any device," Xbox chief Phil Spencer told The Guardian. "I want to see the creators that I have relationships with reach all two billion people who play games, and not have to turn their studio into something that makes match-3 games rather than story-driven single player games. Because that's the only way to reach a bigger platform. That is our goal: to bring high-quality games to every device possible on the planet."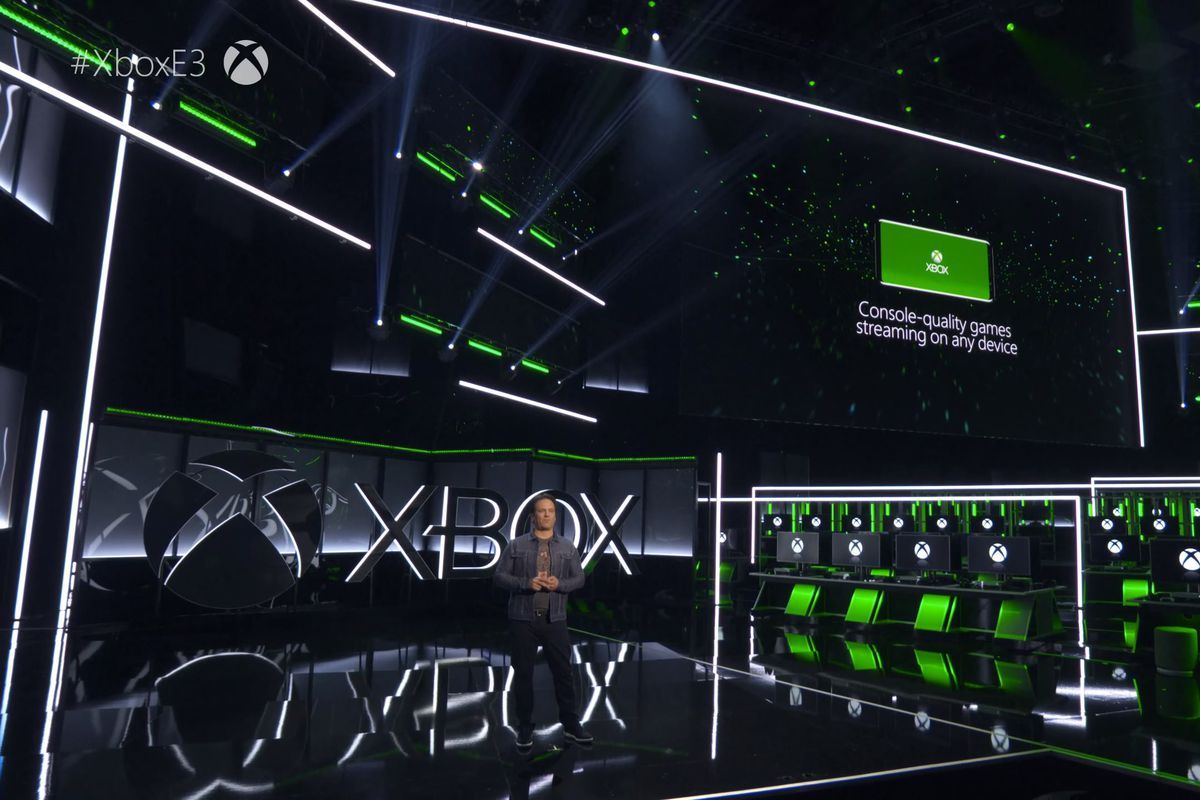 Spencer's right. If cloud gaming takes off — and in time, I believe it will — then the industry will benefit from an accelerative force unlike any it's seen before. Suddenly, the limitations of expensive consoles and high-end PC gaming rigs vanish, and a majority of the globe's 7.6 billion inhabitants become the market for high-fidelity interactive experiences.
But when it's on that massive scale, the business will require behemoth companies that have the resources to commit to both infrastructure and content. Microsoft may very well be one of those behemoths. As a whole, the long-standing tech giant has been on the up-and-up since Satya Nadella took over and its market cap is now sitting around $750 billion. Microsoft certainly demonstrated its renewed commitment to games content by overhauling its first-party system with the addition of five new studios in a single day. Plus, Microsoft has its Azure cloud technology used by numerous firms in a variety of industries.
Microsoft isn't alone in this cloud war, mind you. As reported by Kotaku, it's looking more and more likely that Google is diving headfirst into the fray. Google reportedly is pushing to launch a games streaming service in the near future and it's been looking to "bring game developers under the Google umbrella, whether through aggressive recruiting or even major acquisitions."
Kotaku's sources noted that some of this recruiting and meeting with big name companies started back at the Game Developers Conference in March and continued recently at E3 2018. We all know that content is king, and considering that Google hired Phil Harrison at the beginning of the year, the company has a legitimate ace up its sleeve. Harrison helped guide PlayStation's first-party studio system into the powerhouse that it is today. Moreover, he worked on the Xbox team in the later part of his career while also serving on the advisory board of David Perry's Gaikai, which was ahead of its time. Harrison knows how to amass a portfolio of amazing game creators and he's seen the challenges of cloud gaming first-hand. It's hard to imagine a better person to guide Google through this particular endeavor.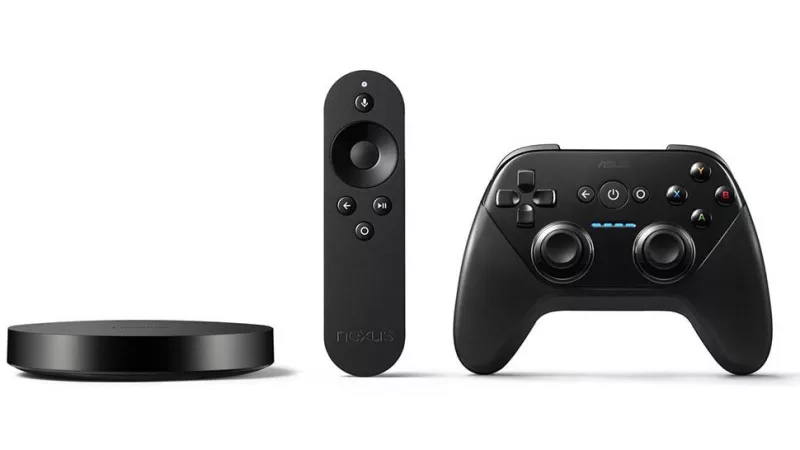 While video is obviously much easier to handle than something interactive, Google's YouTube services (including the growing YouTube TV subscription service) show how powerful the company's streaming infrastructure already is. My experiences with YouTube have been nearly flawless, and if triple-A gaming becomes as simple as logging into YouTube on a smart TV or phone or PC browser, there are going to be a whole lot of people enjoying the next Call of Duty or Grand Theft Auto courtesy of Google. And with YouTube, Google can easily integrate walkthroughs or commentary from big-name influencers right in the games as they're streaming.
The video game landscape is about to be shaken up in a big way. If EA, Ubisoft and other gaming leaders think they can compete with the Big Four (Microsoft, Amazon, Google and Apple) in the cloud wars to come, they are sorely mistaken.
There's only one other corporation that has that same built-in advantage: Amazon. The company's Twitch platform, which was a remarkably savvy acquisition, is a force unto itself, and Amazon Game Studios has made it its mission to build titles that leverage Twitch streaming as part of the core experience. And let's not forget that Amazon Web Services (AWS) already provides back-end servers and hosting services for game developers worldwide. Amazon's set up quite nicely for the looming cloud wars.
Apple's another interesting one to watch. It's leading the pack among Microsoft, Google and Amazon in the race to a $1 trillion market cap, so resources are clearly not a problem should Apple choose to invest heavily in gaming. It's already got one heck of an ecosystem with iOS, where games are still the most popular app download. Considering how iOS connects with Apple TV, it wouldn't be hard to imagine Apple drumming up some high-end cloud gaming service that boots up through the device. But here's the rub: Apple's cloud data actually relies on Google's cloud services. That doesn't mean that Apple can't invest in its own infrastructure more, but it does give Google a headstart in the race. Apple's intentions with regards to cloud gaming remain unclear, at least for now.
What is clear, however, is that the video game landscape is about to be shaken up in a big way. If EA, Ubisoft and other gaming leaders think they can compete with the Big Four (Microsoft, Amazon, Google and Apple) in the cloud wars to come, they are sorely mistaken. Even Sony, which is no slouch and has an incredible portfolio of content, is not likely to be able to take on the Big Four. The company has already tested the cloud waters with PlayStation Now, which has seen a tepid response at best.
"My direct competitors are not in the business of creating distribution technology. They're supposed to be in the business of creating software." – Strauss Zelnick
In a world where consoles are gone and gaming is easily accessible anywhere, Sony (and possibly even Nintendo) may be better off sticking to content production. It's a strong suit and there's frankly no reason to get involved in the new cloud platform race when content providers will still be able to make a killing. Much like Disney, Fox and others get paid handsomely for supplying the likes of Netflix, Hulu, etc., Sony, Nintendo, and certainly existing publishers like EA and Ubisoft would be better served sticking to what they're good at.
That's the approach that Take-Two Interactive will be taking the day the cloud descends on us all. CEO Strauss Zelnick made that very clear to me in a conversation I had with him at E3 2018 (full interview coming soon).
"It won't change the competitive landscape," he told me bluntly. "It's just sort of beside the point. It's really hard to make great entertainment. It's not really hard for me to use Microsoft streaming technology. Five years ago, people were really excited about the shift to digital. It's all people talked about. People talked to me about it, and I was like 'It'll be a way to consumers.' So streaming will occur, in my opinion, and it will be a way I think to broaden the audience. Is it disruptive? Not in the least. Disruptive implies a change in the guard, a change in the way people stack up. The only thing that changes the way that people stack up is the quality of what they purvey. That's the hard stuff, and that's the thing that we focus on."
He added, "I would observe that my direct competitors are not in the business of creating distribution technology. They're supposed to be in the business of creating software, so I feel like it's off-topic, frankly."
EA, of course, already is in the distribution business with its EA Origin service. The company has talked about hosting third-party titles via the cloud once they roll out their streaming platform, but if they want major games like Grand Theft Auto 5 or Red Dead Redemption 2, they'll have to talk to Strauss Zelnick.
"I mean in fairness they've had Origin for a long time, and how much competitive product do they have on Origin?" he questioned. "They don't have any of the major publishers on Origin. Why? Because no one's going to give a direct competitor any titles. So, if Microsoft sets itself up as a distributor, which they are, who would they need to go to to distribute product? Whose product would they distribute? Who controls that product? So, would someone who controls that product make it available on less favorable terms because they don't own technology? Of course not. It just defies business logic and so my only takeaway is that they're missing the point."
Zelnick, a former film executive, made an analogy to the invention of DVD technology. Warner Bros. invested heavily to pioneer the DVD, and yet they gained zero competitive advantage.
"I'm just saying, I think every time E3 rolls around, someone shows up with either a marketing program or a technology story to change the topic from 'How good are your games? What's your release schedule?' But… that's all that matters," he noted.
EA and Ubisoft each have considerable resources as two of the biggest game publishers in the world, but to Zelnick's point, wouldn't it make sense for them to take those resources and apply them to making more great product, instead of trying to dominate a distribution chain? The next great Assassin's Creed or Battlefield can happily sell on Google's cloud, and content providers will not have wasted any resources trying to compete with the Big Four.