Coda, a publishing platform for mobile developers founded last year in London, announced today that it's raised $4 million in seed funding from London Venture Partners (LVP), with LVP general partner David Lau-Kee joining the Coda board of directors as part of the deal. LVP has an impressive track record of backing highly impactful companies in the games business, including Supercell, Unity, NaturalMotion, Bossa Studios, and more.
As an "end-to-end" platform, Coda, according to the company's founders, offers "a groundbreaking way to level the playing field for game creators by taking care of many complicated and time consuming tasks needed to launch a successful mobile game, drastically reducing development time and costs." The potential to further democratize the booming mobile games marketplace, which is on track to become a $100 billion business this year, is something that LVP clearly has recognized.
"LVP shares Coda's vision for supporting an increasingly diverse and global community of developers who are focused on making great casual mobile game experiences," said David Lau-Kee, General Partner, LVP. "The next big game idea could literally come from any corner of the globe, and platforms like Coda will be essential in helping these developers bring their ideas to life and connecting them with players."
Coda CEO Sekip Can Gokalp told GameDaily, "We believe our platform will help indie studios around the globe share their games with the world and find an audience, even if they lack the funding or expertise to compete with the world's biggest publishers."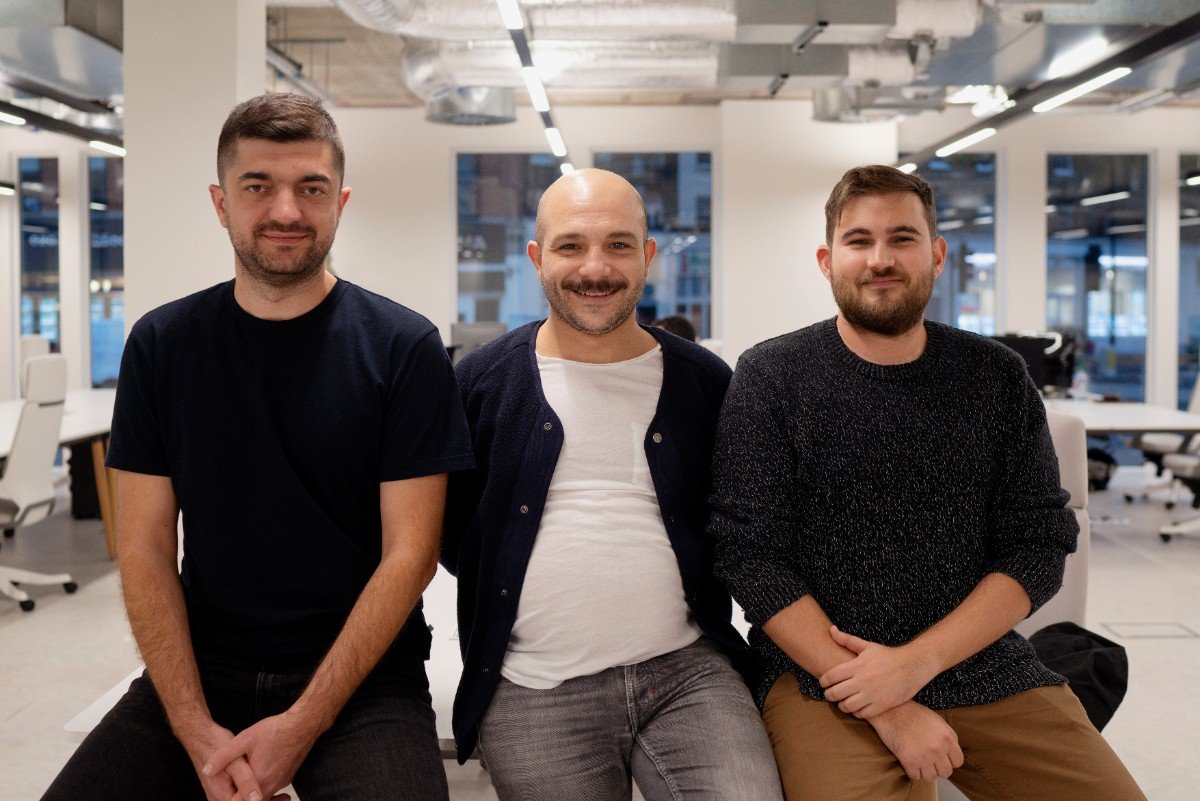 There have been numerous tools for developers in the mobile market to analyze their game's performance, but Coda believes it has an advantage in offering a complete solution not only for publishing but for the crucially important 30, 60, 90 days and beyond when games must continue to engage and retain users. The SDK, a Unity plugin, is free to download.
"More often than not, under-resourced developers and small teams are at a disadvantage when it comes to acquiring new users, applying data science and analytics to improve their games, or monetizing their games to make a living… The platform gives developers of all sizes the sophisticated publishing tools and expert support they need to make their games successful. Creators get to concentrate on building great games, while Coda takes care of the rest," the company stated.
Can Gokalp further elaborated, "Coda is bringing together all the key pieces of the publishing tool set into one very easy to use platform. Typically, analytics or marketing tools are either designed to service the very basic needs for no fee, or support larger studios at considerable expense. Coda is the first company that provides these tools for studios of all sizes, and gives the smallest teams access to the highest end tools. We provide these key tools for free and share the success with the studio when the game is successful."
He added that Coda utilizes a flat revenue share model, and, "We're successful when our customers are successful."
To be clear, Coda is not going to help game creators build their games like Unity or Unreal, but developers can still test out their ideas with Coda, said Can Gokalp. "We help developers come up with game ideas; once they've built that idea, we test its viability and our SDK takes call of all the core gaming elements and third party integrations, potentially saving developers weeks of work. Once all that is done, our publishing team ensures the game reaches its full potential through growth operations and machine learning," he explained.
Coda is just getting started, but developers who have used the platform have been seeing results. The studios behind mobile games Rope Rescue, Color Combo and Pipeline 3D have used Coda to tune and launch their games, and when looking at their combined performance, they have managed to reach the top 10 in over 100 countries and surpassed 30 million installs.
Of course, installs don't guarantee success, as mobile monetization in a free-to-play world can be challenging, but Coda's founders have experience with that as well, having founded and sold AdColony, which helped generate $1 billion in revenues for 10,000 game developers.
Can Gokalp is aware that discoverability is the number one issue for developers today, and that without the right approach to the market no amount of polish will get a game noticed in the overcrowded app stores.
"It's true that discovery is broken and without paid marketing, it's nearly impossible to get in front of players at scale," he said. "We help in a couple of ways. First of all, we take all of the financial risk when it comes to UA, starting with the very early stages of market testing where we don't even expect the studios to commit to publishing with us. Second, we break down testing in many, small, automated steps so that the studio does not waste time building a game further and further before seeing any market traction.
"Finally, we use automated optimization to help make the most out of the funds we have so even games with lower retention metrics can get a chance of becoming profitable. Our latest release Color Combo was rejected by large publishers but we were able to make it a successful launch."
Coda said that the additional seed funding will be used to scale operations, add more features to the platform and further grow its team and list of partners. The industry's continued maturation is likely to lead to more and more companies looking to get involved in either funding, publishing or both. Funds like Kowloon Nights and publishing solutions like Coda can go hand-in-hand to give indies the best chance at success.